In Minecraft, secret doors are a wonderful way to give your constructions a sense of mystery and intrigue. They can be utilized to make secret passageways, hidden rooms, or even false entrances to crucial sites. You can make a door that resembles a typical block or bookshelf that can be opened with the flick of a switch. Constructing a secret door may be a difficult but rewarding endeavor that will give your Minecraft environment something special. In this guide, you will learn how to make a secret bookshelf door in Minecraft.
How can you make a secret bookshelf door in Minecraft?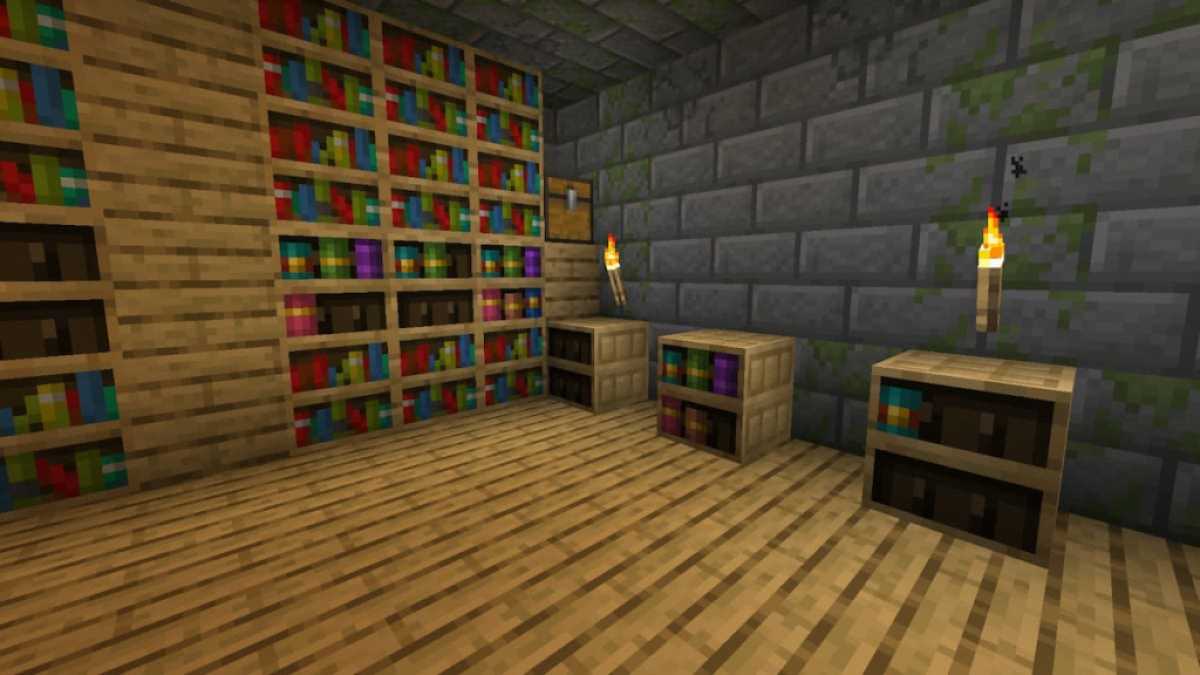 Related: All about Minecraft's Cherry Blossom Biome coming in 1.20
To start making a secret bookshelf door in Minecraft, you will need the following:
Materials

Bookshelves
Sticky pistons
Redstone dust
Redstone repeaters
Levers
Blocks
Tools
Once you've gathered everything, follow these steps:
Decide where to put the entrance to your hidden bookcase. You'll need a wall made with bookshelves for the appearance of a concealed entrance.
Build a square of bookshelves that is two by two. This will act as the actual door.
Place blocks behind the bookshelves to make a secret passageway or room for your entry.
Place sticky pistons behind the bookshelves. You'll need one piston per bookshelf.
Create a circuit to power the pistons using redstone repeaters and redstone dust. The circuitry can be concealed behind a wall, but make sure to leave access to it open in case adjustments are needed in the future.
Place levers on the wall or floor to activate the door. Redstone dust is used to attach the levers to the redstone circuitry.
Make sure the door opens and closes easily by testing it. Make any necessary adjustments to the redstone circuitry or piston placement if the bookshelves become stuck or don't move properly.
Design the hallway or hidden room any way you choose. To give the impression that it is a concealed chamber, you might add lights, furniture, or other ornamental components.
For more on Minecraft, come check out Best Minecraft Seeds 1.19 – Xbox One, PS4, & All Platforms! on Pro Game Guides.