We're going for a ride on the rails in this guide. Rails and Minecarts have been in Minecraft since the beginning, but crafting them isn't exactly intuitive, so many players need help with the layout. Most of them follow the same basic guideline, but small changes need to be added to make specific types of Rails or Minecarts. We've listed all these particulars and the recipes below.
How to Make All Rails and Minecarts in Minecraft
To make this list easy to follow, we've sorted it into two sections: Rails and Minecarts (makes sense!). The Minecarts are easy, but making different kinds of rails can be a bit complicated. We're going to follow along with the guides below and get crafting.
All Rails
Rails (Normal)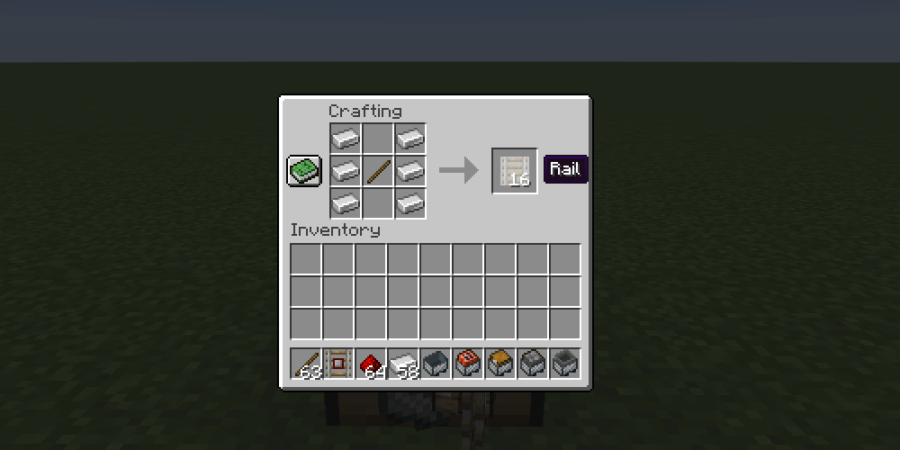 Rails in Minecraft can be a bit expensive when it comes to resources. Still, they become very beneficial for farming and productivity. The recipe shown above is the recipe for 16 Rails. Rails don't do anything special by themselves. You just place them on the ground as a path for a Minecart to follow!
Powered Rail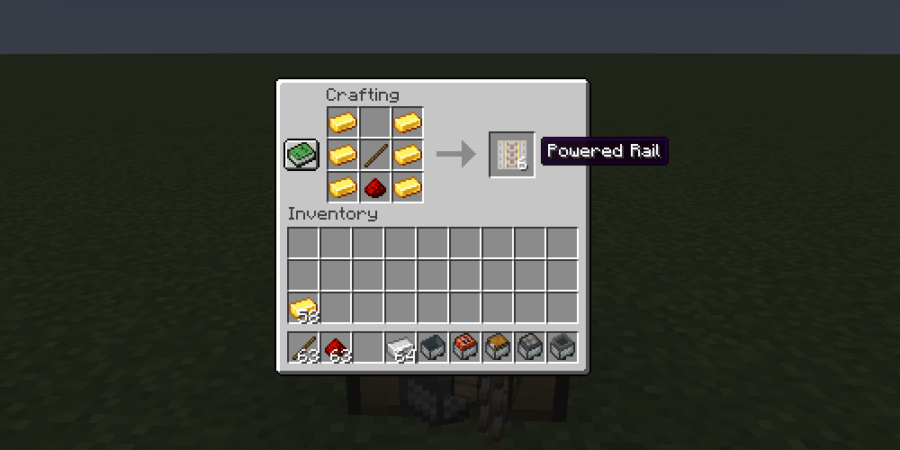 Powered rails are where things start to get more fun. When powered up with an activated Redstone source, Powered Rails make it so your Minecart moves forward in the direction available. When these rails lead into a solid block, Powered Rails will make your Minecart go the opposite way of the block. If your Minecart is already moving and goes over a Powered Rail, it will make your Minecart move faster in the same direction!
Activator Rail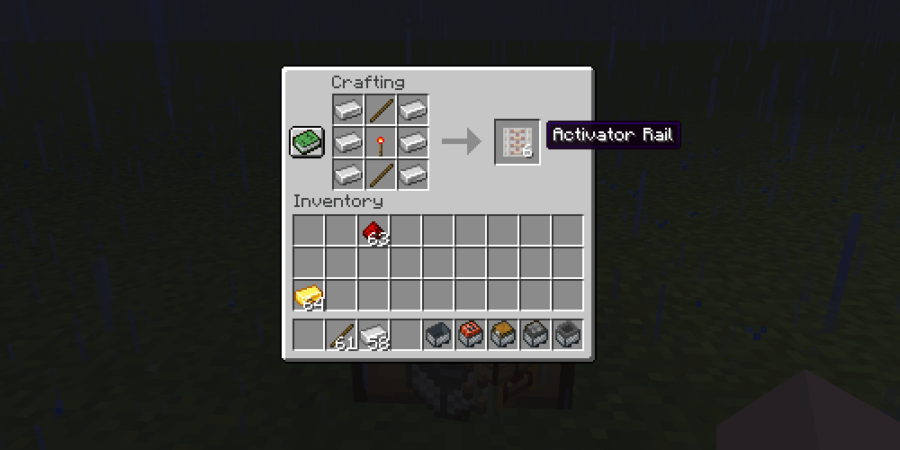 Activator rails are a bit complicated in terms of behavior. They do one of four things depending on what is in the Minecart rolling over it and whether or not the Activator Rail is powered with Redstone. If an Activator Rail is powered up, it will do the following to whatever entity is in the Minecart:
Players & Mobs: Ejects players & mobs in the same way a player would dismount a Minecart.
Command Blocks: Engages the commands in a command block every four ticks until the Minecart is no longer on the rail.
TNT: Lights the TNT, so it is primed and ready to explode in a few seconds.
Hoppers: Disables the Hopper in the Minecart, so it no longer collects items into its receptacles.
Detector Rail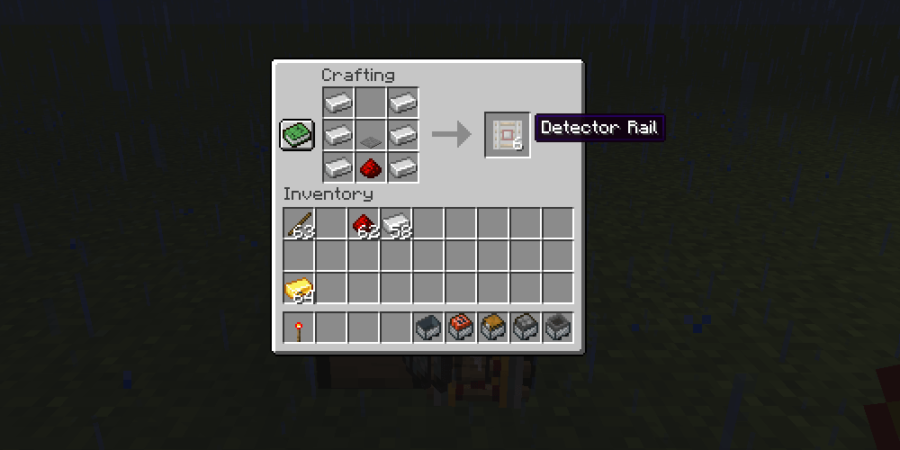 The Detector Rail acts similar to a Button. When a Minecart rolls over the rail, it activates the rail as a power source for Redstone until the Minecart is no longer on the Detector Rail. Once it is off, the power source disengages. This is a common block seen and used in Minecraft Adventure Maps!
Related: Best Minecraft Adventure Maps 1.16 (February 2021) - Pro Game Guides
Minecarts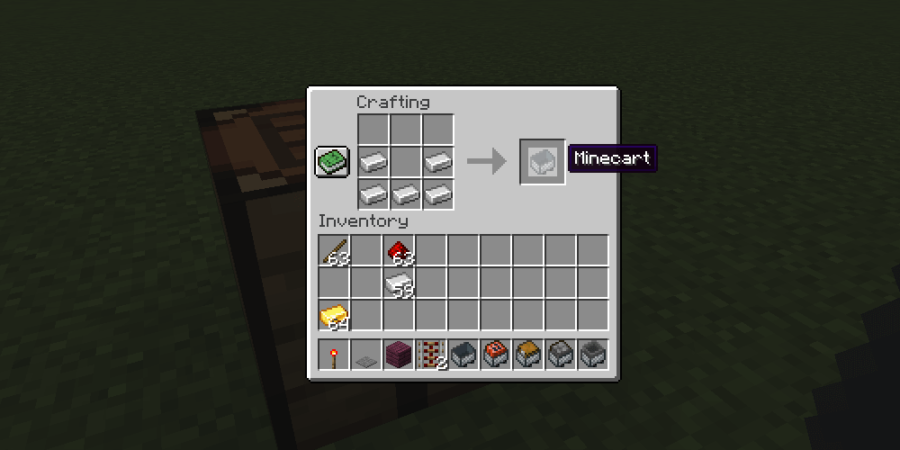 Shown above is the recipe for a basic Minecart. It requires fewer resources than a Rail, and the recipe is the same pattern that you would use to make a boat, except you're use Iron Ingots instead of planks. Once you've finished making a Minecart and grab the appropriate block, you're ready to make one of the variants of Minecarts show below!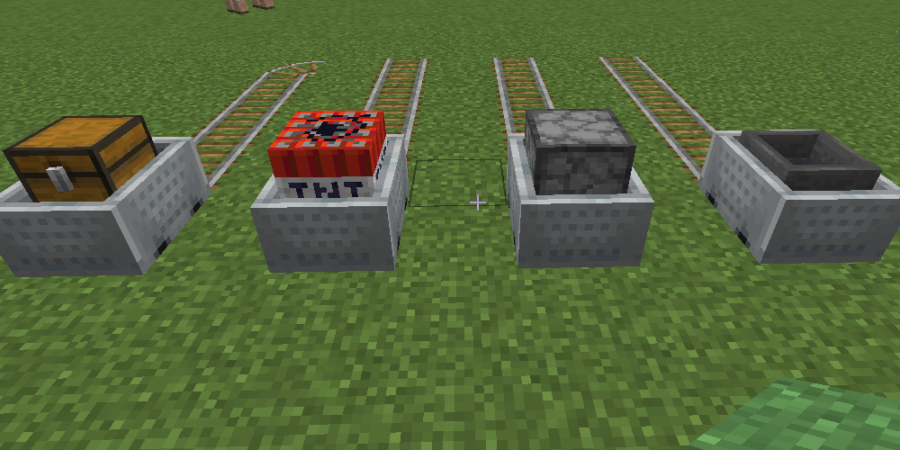 Making the other kinds of Minecarts is extremely easy, as they all follow the same basic idea. You can craft five different carts. Apart from the Minecart itself, you only need to place the block you wish to use above the Minecart item to make it that version of Minecart.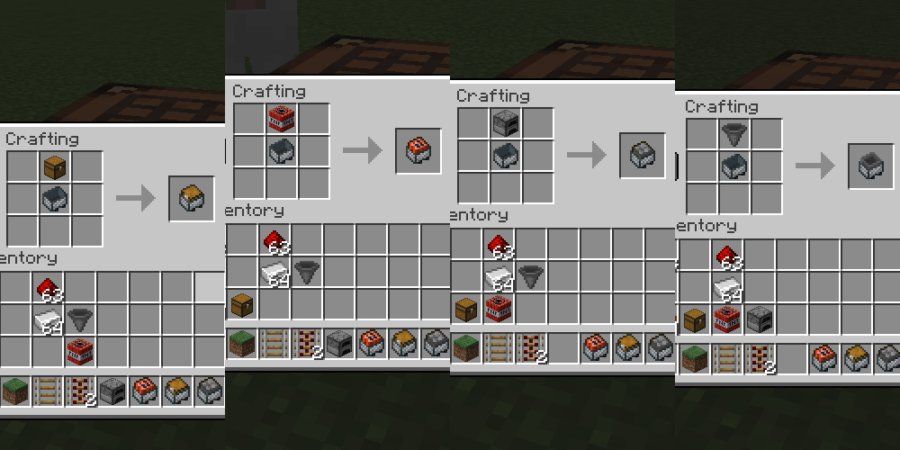 As you can see, crafting these is indeed easy. You can use them as convenient tools to transfer items, activate Redstone power sources, or even cause destruction from explosions! All in all, Rails and Minecarts bring a lot of fun and functionality to the game.
Need to extend your Redstone Signal? Check out our guide on How to Make and Use a Redstone Repeater!