Decorating your Garden is one of the most relaxing things you can do in Minecraft. But when the inspiration isn't there, it can be hard to know what to do to make your garden look great. That's why we've put together 11 garden ideas and designs for you to take and make your own.
Mowed Lawns
You can create amazing looking lawns for your garden by combining different materials that are green. Here we've used green concrete sand, moss, and grass to create the effect of a freshly mowed lawn.
Under-pond lighting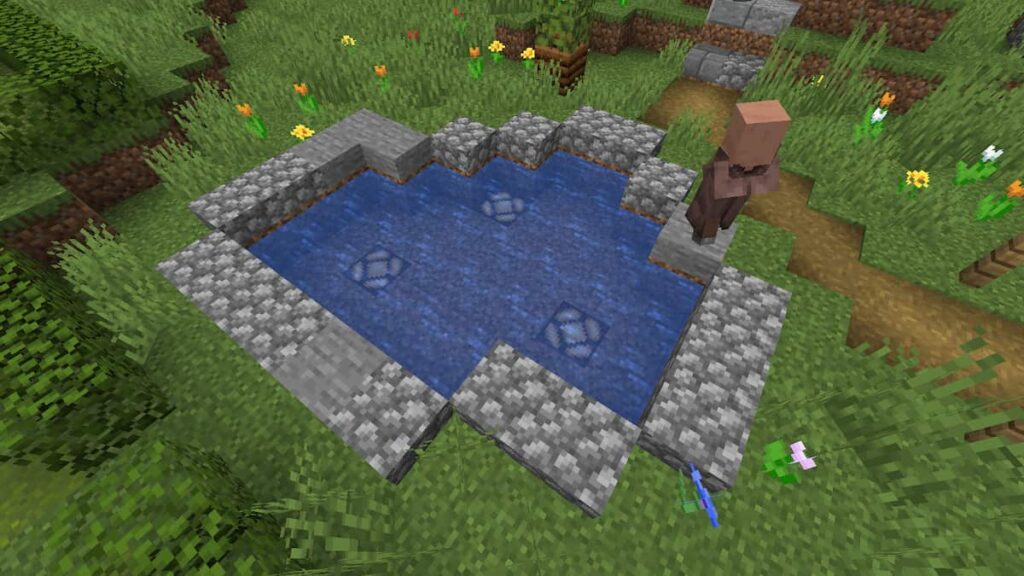 Make your ponds and water features more interesting by placing lighting in them. Using a Redstone block and a lamp will make the pond look bright and alive.
Tree Swing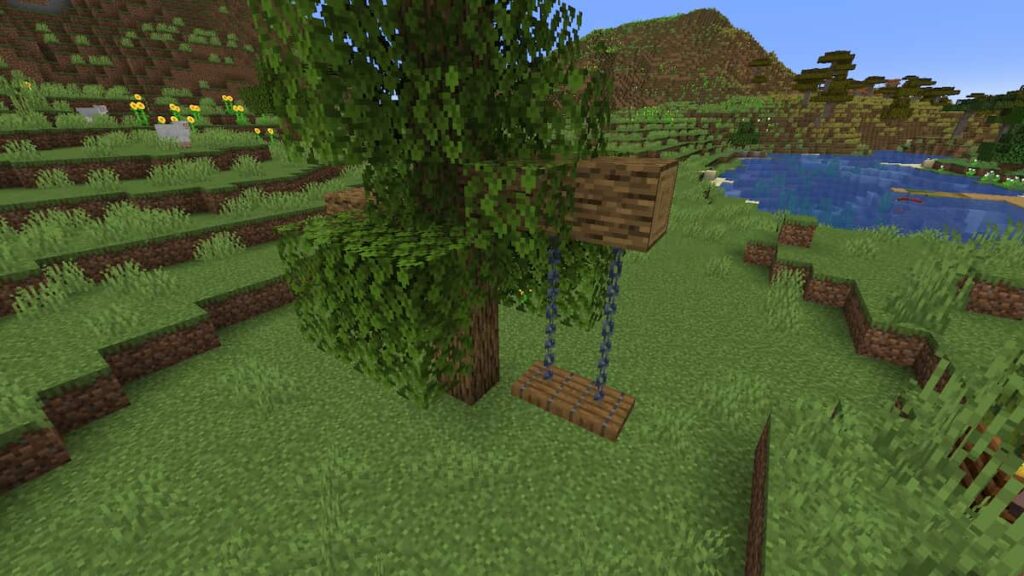 A tree swing is a cute addition to any real life garden, and luckily it's not too hard to make one in Minecraft using Chains and Trapdoors.
Trellises and Arches
Trellises and arches are a great way to add some texture and interest to your garden. They're easily made out of fences and pressure plates.
Related: 15 Easy Minecraft House Ideas
Unique Fencing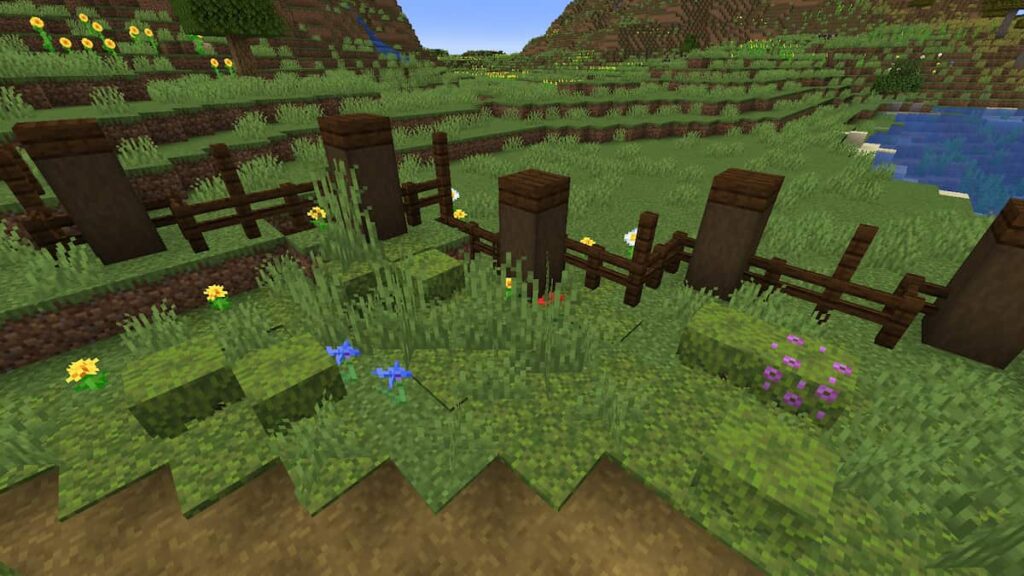 Experiment with non-uniform fencing. By using non-uniform shapes and lines, you can create something much more interesting that just a straight fence.
Incorporate Bamboo and Sugar Cane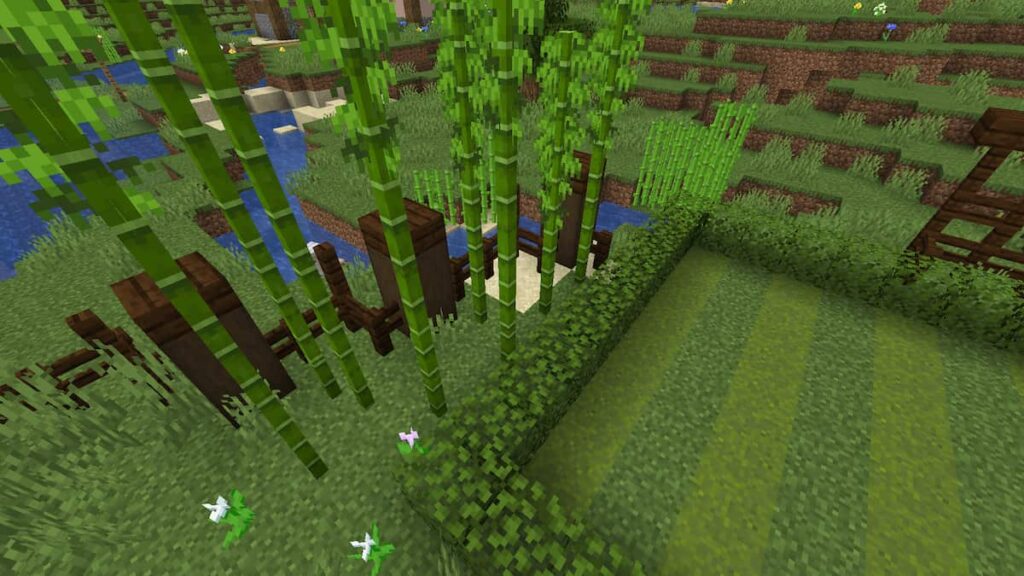 While Sugar Cane and Bamboo have important in-game uses, they're also great as decoration. Using them near water features will add live and variety to your garden.
Plant Vegetables
A vegetable patch can create an interesting section of your garden. It also turns the garden from something purely decorative to something practical.
Create Unique Flower Pots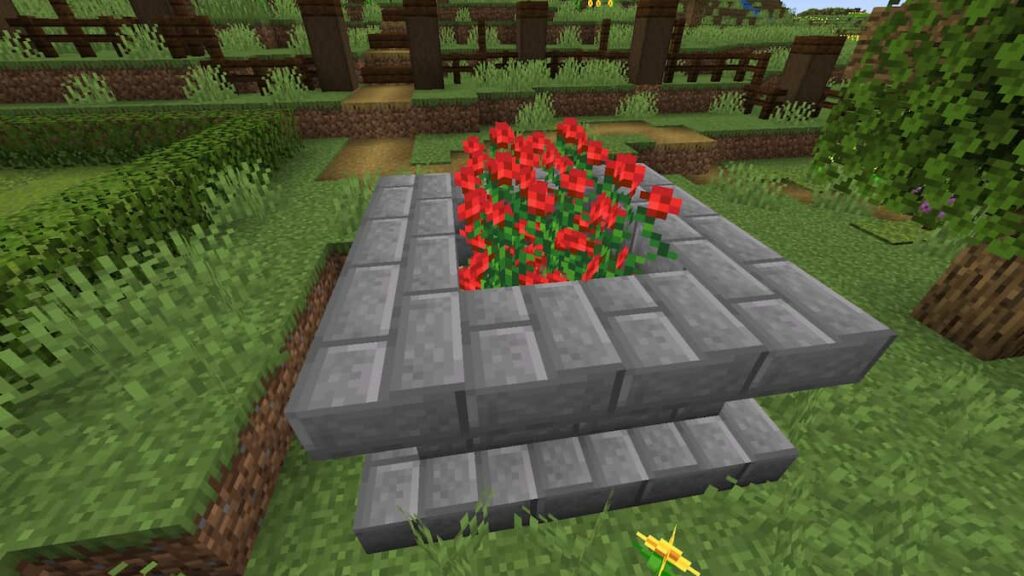 Using stone steps, you can create a unique-looking planter for things like Rose Bushes and other larger plants.
Incorporate the Surrounding Area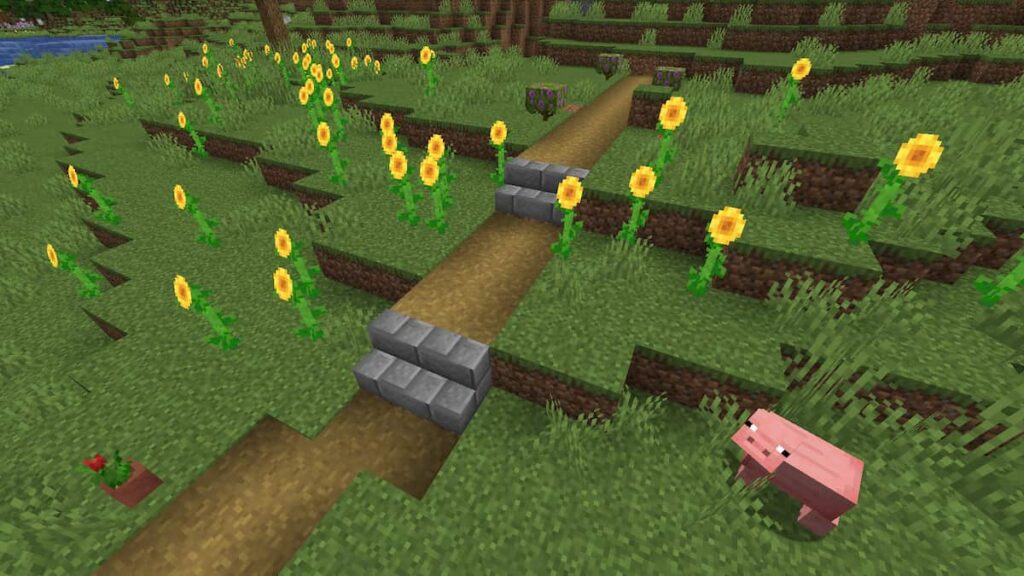 In Minecraft you have almost unlimited space, so why not use some of it? Here we've had the garden path wind out of its confines and into the nearby Sunflower field. If an area already looks beautiful, you can just incorporate it into your existing garden.
Decorate your Trees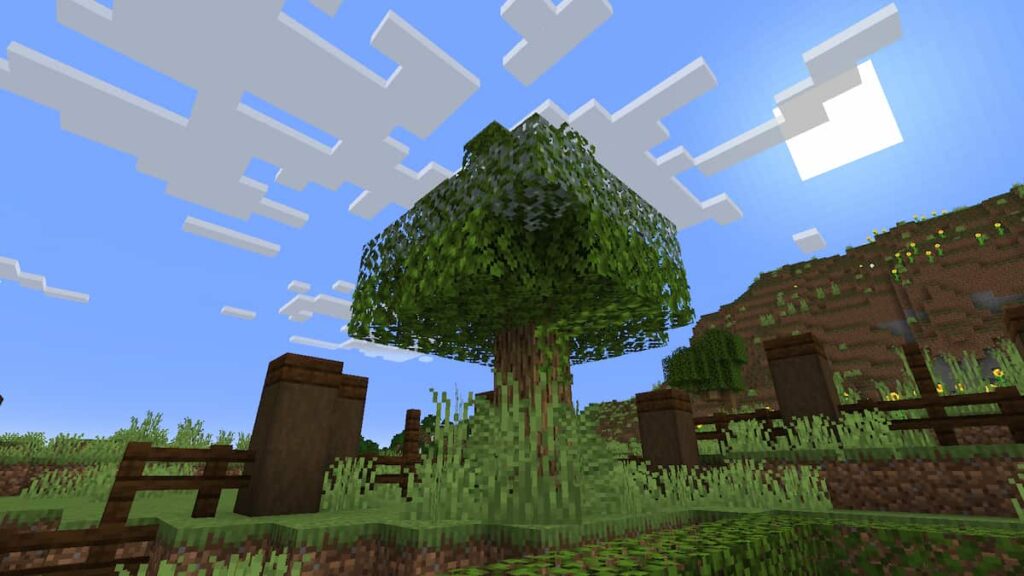 Trees will look nice on their own, but far better with a little dressing up. Using vines, moss, plants, lichen, and other materials you can turn a dull looking Minecraft tree into something unique and special for your garden.
Make a Winding Path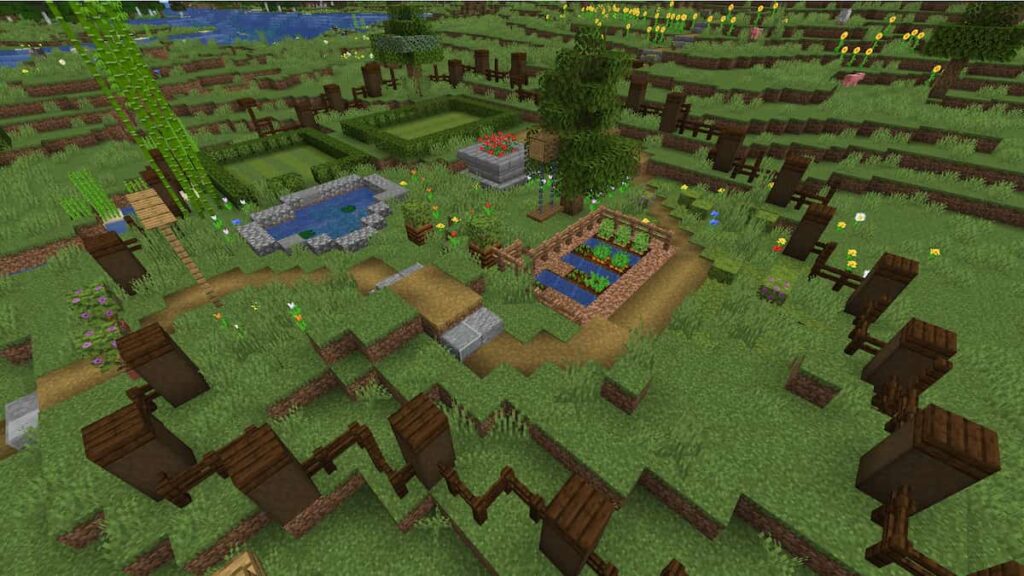 The route through your garden shouldn't be a straight line. It should be interesting and show you all the best beauty spots. Straight lines are dull, and winding paths are charming!
For more Minecraft building ideas and guides, check out Minecraft: How to Build a Modern House on Pro Game Guides.