Dripstone Caves are one of the new Underground Biomes introduced in Minecraft 1.18: Caves & Cliffs Part 2. Characterized by large Dripstone clusters, and with Pointed Dripstone hanging as stalactites and rising as stalagmites, Dripstone Caves have spiced up the underground by adding a lot more variety.
But where do you find them in Minecraft 1.18 Caves & Cliffs Part 2. Luckily, Dripstone Caves are incredibly common. They generate most frequently below Y-Level 0 in small clusters.
They also frequently connect to Aquifers—Underground stretches of water. This means you're likely to encounter Drowned in these underground caves.
Related: All changes to caves in Minecraft 1.18 Caves and Cliffs Part 2
Dripstone is a valuable commodity. It's essential in creating things like Lava farms, and is generally just a very cool looking block for all your building aspirations. Pointed Dripstone Stalactites will grow in size if a source block of Water is one block above them. The water will be visible dripping from the Pointed Dripstone, and a Dripstone Stalagmite will grow underneath if the space is unobstructed.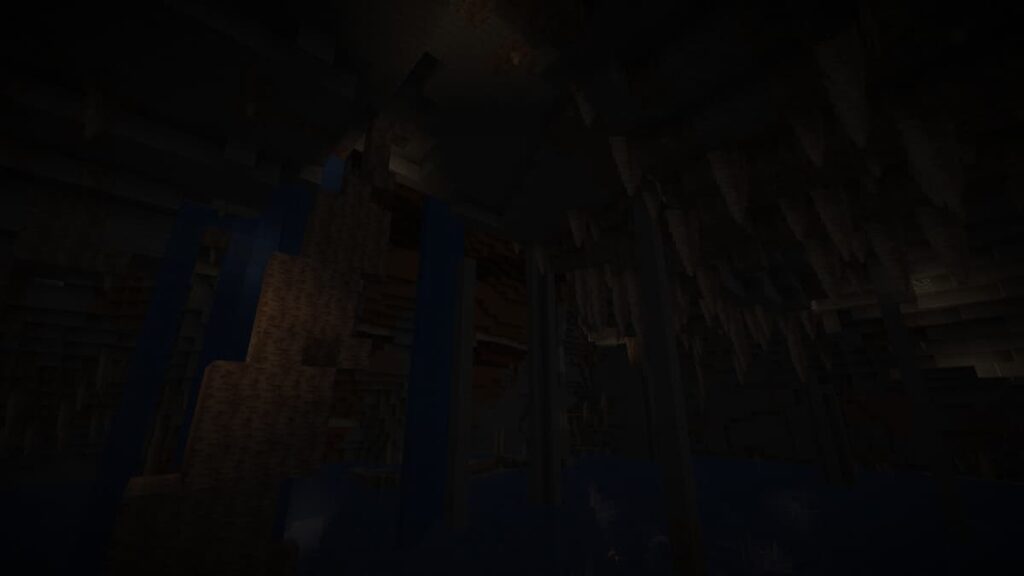 You can also tell if there's Lava above Pointed Dripstone Stalactites, as Lava will slowly drip from them as well. Additionally, Copper generally spawns in larger blobs and clusters in these Dripstone biomes.
Dripstone Caves are also the home biome of the Glow Squid, which spawns in groups of 4-6 in the area. This means if you're trying to farm Glow Ink Sacs, a Dripstone Cave is the best location to start. So keep your eyes peeled for Dripstone Caves!
For more info on Minecraft 1.18, check out What changes are being made to mobs in Minecraft 1.18: Caves & Cliffs Part 2? on Pro Game Guides.