The Citadel is one of two new maps added to Monster Hunter Rise with the Sunbreak expansion. It is a varied biome with several different climates, offering something for everyone. If you want to know how to strip-mine this place efficiently, here's how.
Where are all the Mining Outcrops in the Citadel?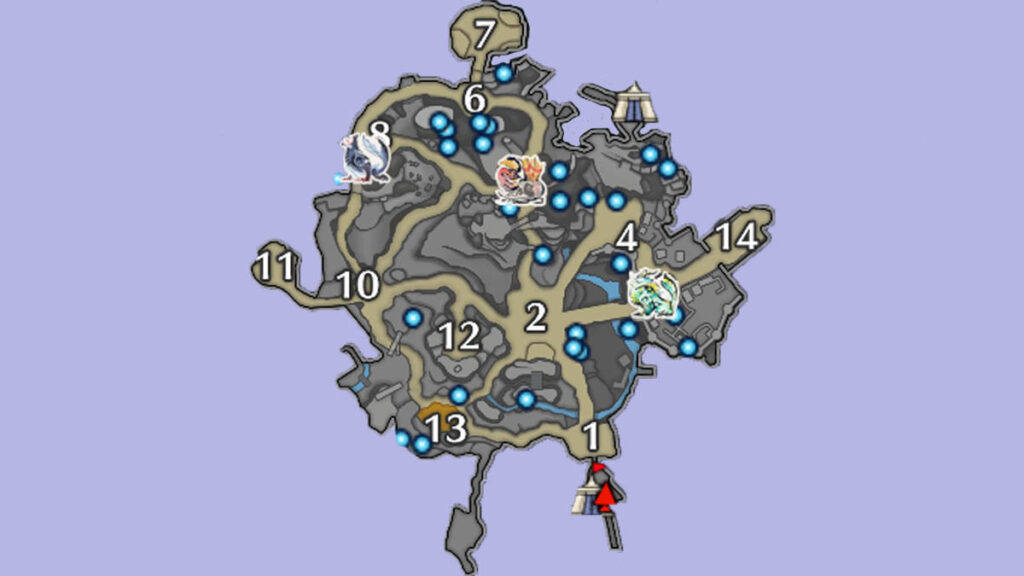 Each of the mining nodes is indicated by the blue dots on the map above. Alternatively, after finding a specific ore on the map, hunters can use their palamute's "Sniff it out!" ability to mark the mini-map with each outcrop that contains the particular metal or mineral they're after.
Related: How to get Dragonbone Artifacts in Monster Hunter Rise Sunbreak
Mining, like any resource-gathering activity, is an integral part of the Monster Hunter experience. The Sunbreak expansion has made this significantly easier thanks to the aforementioned palamute ability. Prior to that, hunters would need to memorize the location of each node (though some viewed this as part of the hunt). But with more and more games demanding our attention, a little quality of life can go a long way.
For more Monster Hunter goodies, check out How to get Large Armored Bream in Monster Hunter Rise Sunbreak on Pro Game Guides.