In the MTG Arena shop, you can purchase all kinds of cosmetics and booster packs to enhance your TCG experience. The shop is where you can find player avatars, pets, card sleeves, and other valuable items. There is a page of the shop titled Daily Deals, where a selection of cosmetics rotates every 24 hours. If you're excited to pick up the newest card styles, you may want to view the Daily Deals page as soon as it resets. Come join us as we explain exactly when the MTG Arena shop resets.
Daily Deals shop rotation on MTG Arena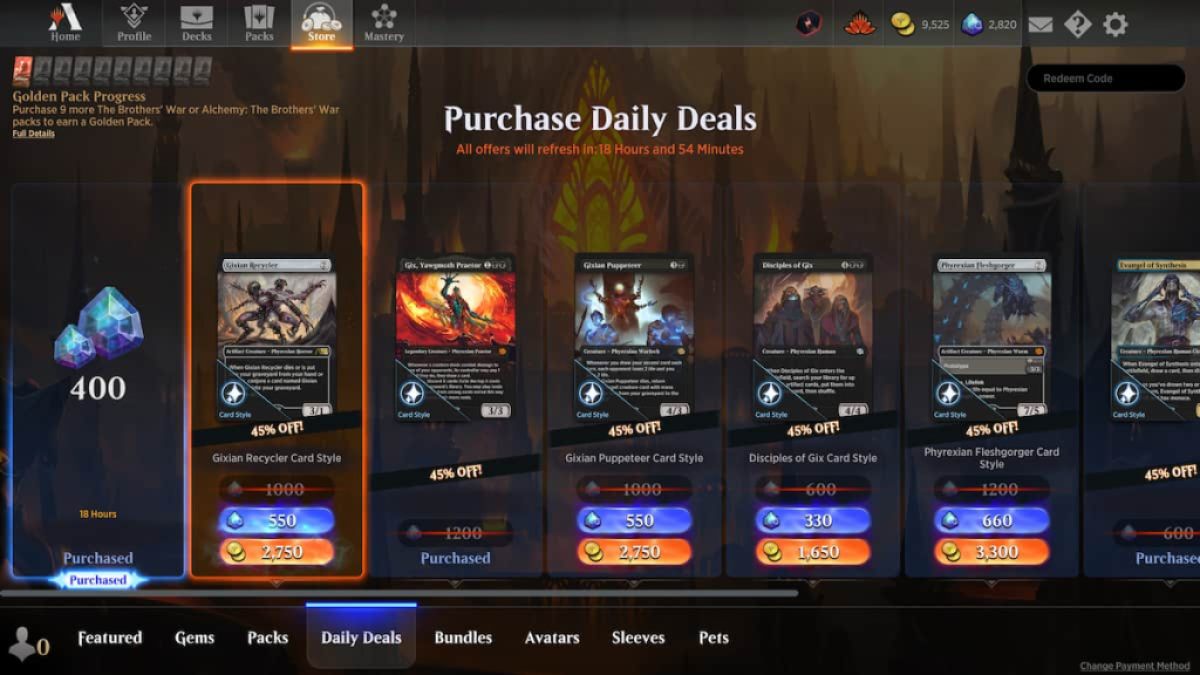 The Daily Deals page resets every 24 hours at precisely 10am CT. At this time, new items become available for a limited time, and they cannot be purchased at a later point unless they rotate into the Daily Deals page again. Although these Daily Deals can include any type of cosmetic, they typically contain card styles, player avatars, and booster packs.
When do daily quests reset?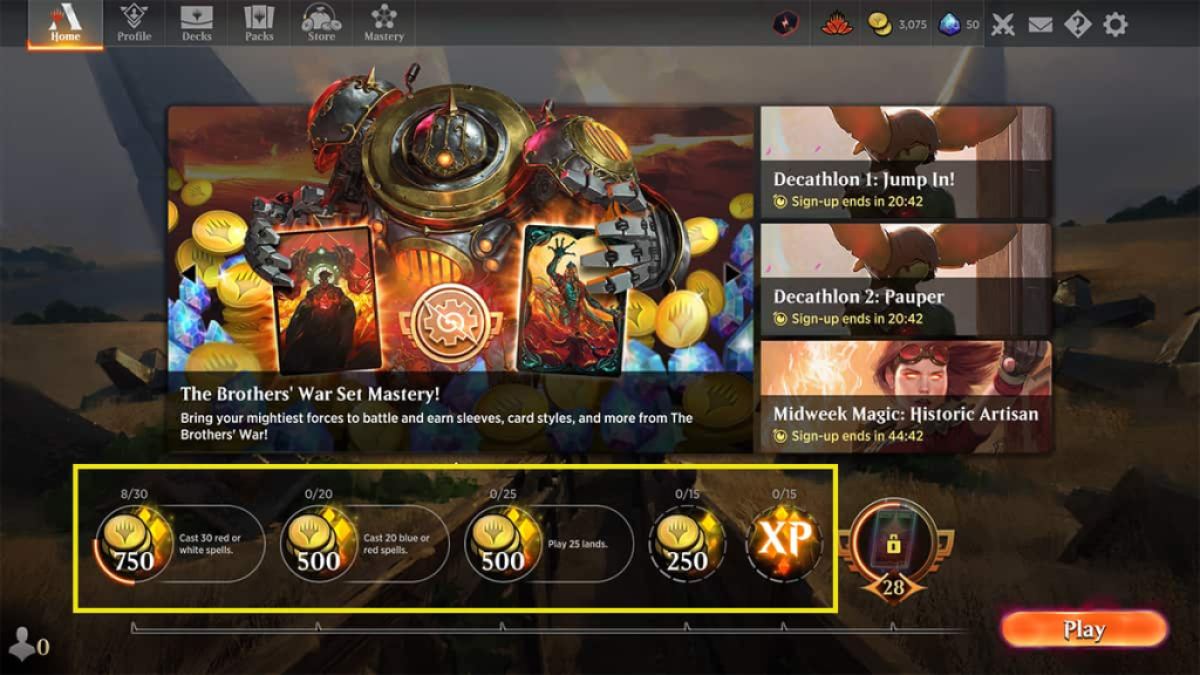 Daily quests reset at 3am CT. Daily win rewards also reset at this same time. Once you complete a daily quest, you can hover over the quest icon, giving you an exact countdown for the quest refresh time. If you have finished at least one of your daily quests, you will receive a new one the next day at 3am CT. At the beginning of each week, all daily quests and weekly quests refresh as well.
For more MTG Arena guides, come check out Best ways to farm XP in MTG Arena here on Pro Game Guides.