The territory Brightwood is where you'll find several awesome spots of Wyrdwood. These blue trees provide a lot of Wyrdwood per tree, and they'll give you a good Logging experience too. Be sure to reach level 100 in Logging before you try chopping down these trees.
The best spot for wyrdwood in Brightwood is Bronzegrove, near the Alchemist's Shrine fast travel location. There are plenty of Wyrdwood trees to chop down, both outside and inside the cave. You can also find Starmetal Weins and an Azoth Spring in the cave.
Another benefit of farming in this area is the Bronzegrove Terrawolves. Upon killing them, you'll chop their corpse rather than skin it. These wolves yield a lot of Wyrdwood and also have the chance to drop rare items like life quintessence, which is a very useful material for high-level Arcana and Jewelcrafting recipes.
Another great spot for farming in Brightwood is Greyvale the northeastern corner of the territory. The Wyrdwood is a bit spread out than Bronzegrove, but there may be fewer players here and less competition for resources. Just watch out for the wandering Bears. They can be tough enemies if you're a lower level.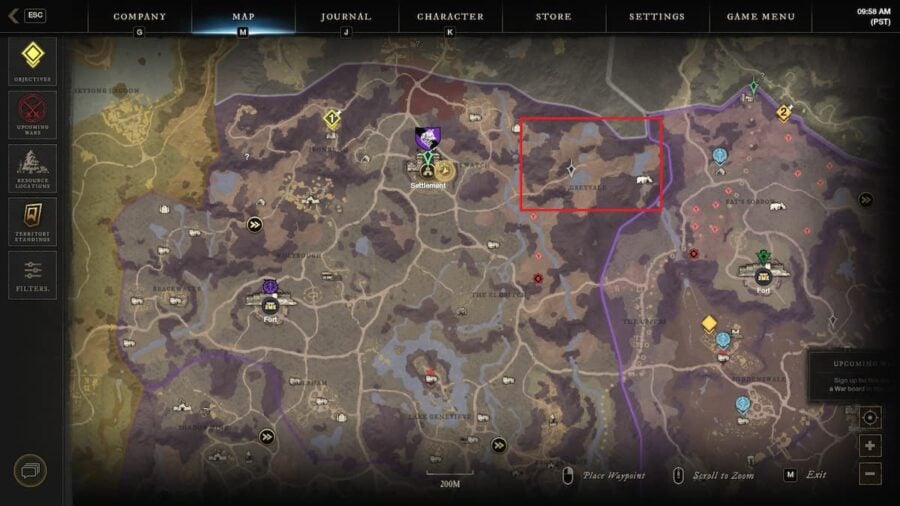 The third area to check out is in the northwestern section of Brightwood. There are two areas with stands of Wyrdwood.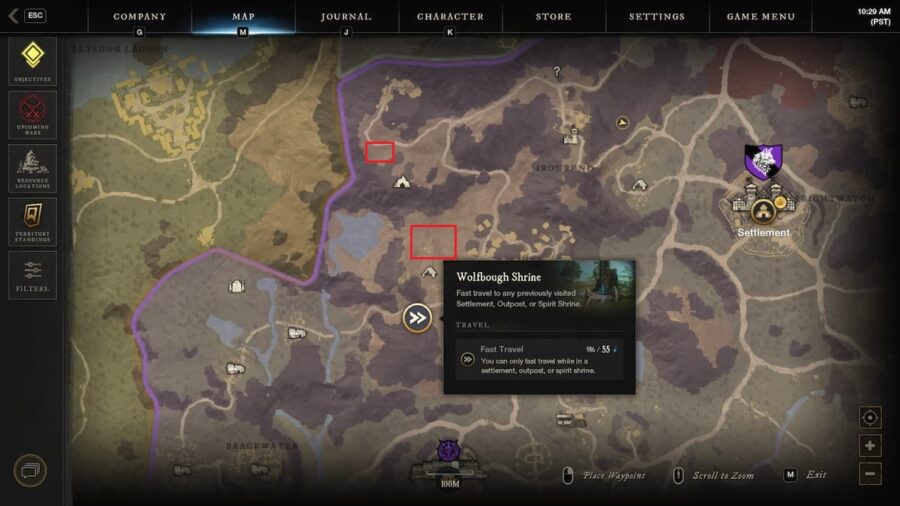 These areas should provide plenty of Wyrdwood, especially if you play at a less busy time on your server. Each tree you chop down gives you lots of experience and resources, so once you reach level 100 in Logging, head to these spots in Brigthwood, and you'll have all the Wyrdwood you'll ever need.
Need to grind your logging level? Follow our Logging leveling guide and you'll be chopping down Wyrdwood in no time.