If you ever get stuck in New World, in a building or a cave, you can get unstuck via a certain in-game option. In short, to get unstuck, you will need to locate the unstuck button in the game.
To locate the button, press ESC on your keyboard. Doing so will open the in-game menu tab, presenting you with a host of options. Don't get overwhelmed by the sheer scope of options, and locate the game menu tab as shown below.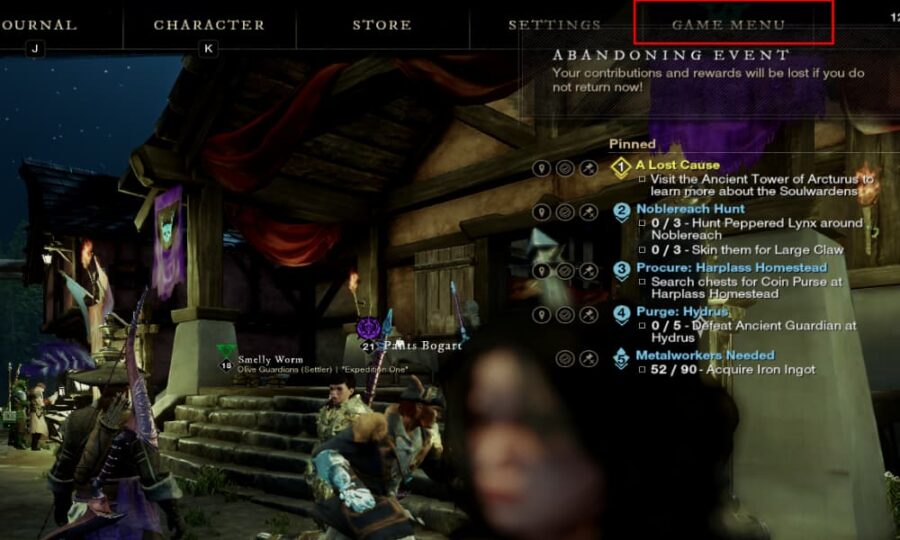 Under this menu, you will find a tab that will list the following options in the game. All these options are great and all, but you will need to find the one that says unstuck.
Related: New World Weapon Tier List – All Weapons Masteries – Which should you choose?
Main Menu
Recall to Inn
Submit Feedback
New World Help Page
Exit to Main Menu
Exit to Desktop
You can find this option at the top of the game menu tab, as shown below. Clicking unstuck will effectively get you unstuck of whatever you were stuck in the game.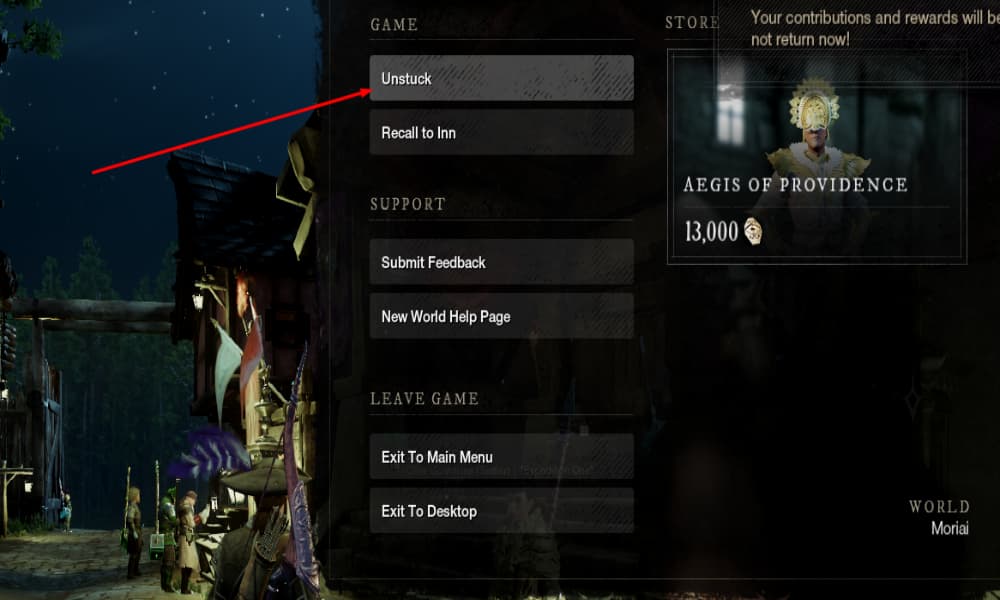 After clicking unstuck, you will do the fast travel pose that will last for nine seconds, and when that time is up, the game will move you to a new location close by.
For more on New World, Pro Game Guides has you covered with a massive and ever-expanding catalog of guides.