Crafting is incredibly useful in New World for multiple reasons. Not only can you craft gear equal to the level of items that will drop randomly, but you can also craft house furnishings, materials for settlement improvement, and more.
But before you craft these essential items, you'll have to learn the recipes. Thankfully, it's very simple to learn new recipes in New World. All you have to do is level up your crafting classes.
If you're looking to craft better weapons at the Forge, you'll need to level your Weaponsmithing level. As you level up, you'll learn new recipes at certain thresholds. For example, at level 24 Weaponsmithing, a whole new tier of weapons becomes available for crafting.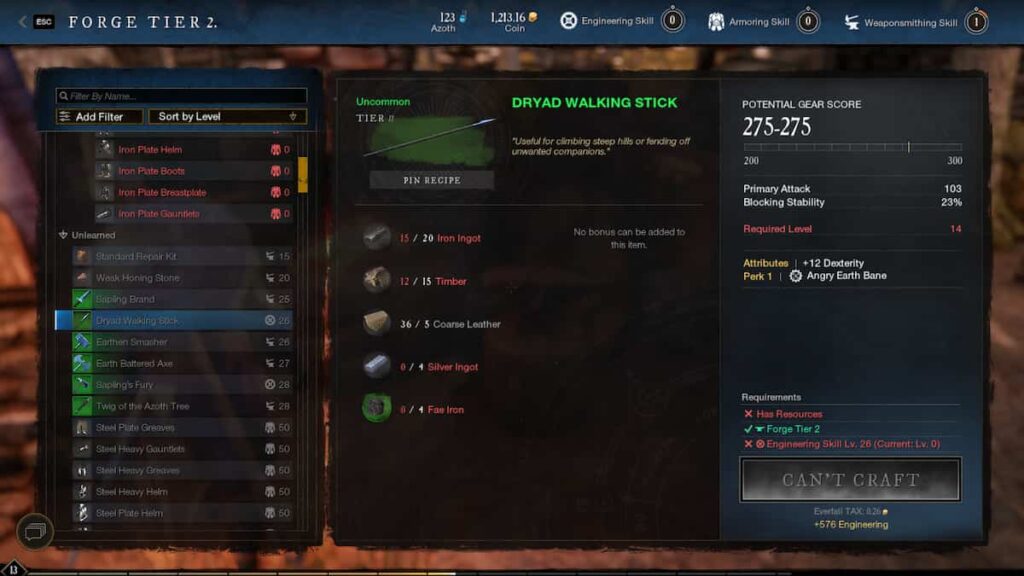 Leveling up a crafting skill is simply a case of crafting items. You don't necessarily need to worry about losing out by preparing these "level-up" materials and items, though. Instead, you can salvage some of the materials back or sell some of your more potent items at a Trading Post.
There are crafting recipes up to level 100, so there's a massive incentive for leveling your crafting and refining classes as high as possible. You may even be able to craft weapons, armor, and other equipment far beyond the level you're able to gather from random drops. This is why it's incredibly important to learn as many recipes as possible.
Looking to become a master Weaponsmith in New World. Check out the Pro Game Guides New World Smelting Leveling Guide!