To level up smelting in New World, you will need to use a smelter to melt down low-level resources. However, just any resource will not be enough to level the smelting skill in New World fast. You will need to pick one resource that is very easy to get in large numbers.
Luckily there is such a resource, and it is called charcoal, and to make it requires wood, which is easy to get - just run out the gate of any settlement, and it's the first thing you see.
That said, you'll need an axe of at least iron or flint to chop wood down, and you will also want to chop a lot of it. As shown below once you get a large amount of wood, head to the nearest settlement and find the smelter.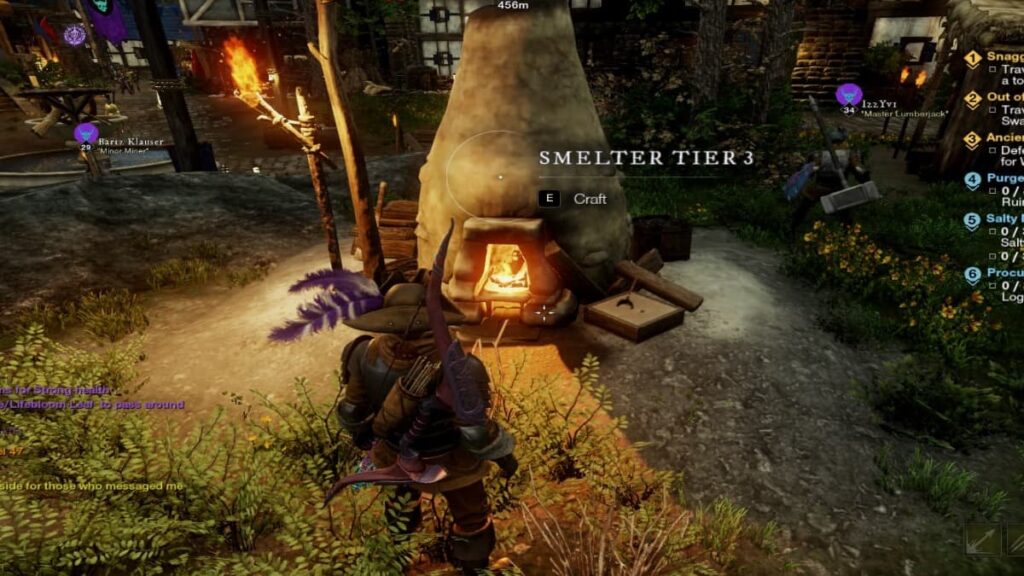 Hit e to interact and open the smelting menu op and then find charcoal from the crafting list. When you find charcoal select the wood, you want to turn into charcoal and then the amount of charcoal to craft.
After all this, just hit craft, and you will make charcoal. Doing this more than once should be enough to level you and farm XP for your smelting skill.
As you level up, you will make more ingots to make powerful tools and weapons in the game. However, you will also want to level up mining by gathering iron and stone.
That way, as you level mining, you will be able also to use iron ore for smelting into iron ingots. Smelting iron ore to iron ingots will also help you raise your smelting skill even higher.
Because of that, we highly recommend farming wood to turn into charcoal along with iron ore if you find it in your travels. You can also check the best iron ore locations guide for more help on that front.
For more on New World, Pro Game Guides has you covered with a massive and ever-expanding catalog of guides.