On September 13, as part of the Tokyo Game Show, Nintendo released their latest Direct, showcasing dozens of new titles. But if you've not got time to sit through the near 45-minute long video, have no fear! We've recapped Everything Announced on the September 13 Nintendo Direct.
Fire Emblem Engage
The latest entry into the Fire Emblem series, and seemingly more of a cross-over series in the vein of Fire Emblem Heroes. The big surprise was the return of Marth, one of the more iconic members of Fire Emblem's past games. The release date has been announced for January 1, 2023.
It Takes Two
The hugely popular two-player co-op platformer is getting a split screen Switch adaptation, with the ability to play across multiple systems as well. It releases November 4, but pre-orders are available from September 13.
FATAL FRAME: Mask of the Lunar Eclipse
Everyone's favorite ghost picture taking simulator returns with FATAL FRAME: Mask of the Lunar Eclipse. This horror game series hasn't seen many recent releases, so it's fantastic to see it back. It will be available Early 2023
Xenoblade Chronicles 3 Expansion Pass Wave 2
This expansion to Xenoblade Chronicles 3 adds the robotic Ino, and adds a new Challenge Battle mode to help you unlock new outfits.
Related: Best Attackers in Xenoblade Chronicles 3 – Attacker Class Tier List
SpongeBob SquarePants: The Cosmic Shake
A new Nintendo Switch SpongeBob SquarePants game. A platformer with a cartoony style, it seems that the success of nostalgia trip remaster of Battle for Bikini Bottom clearly sparked something. Available 2023.
Fitness Boxing Fist of the North Star
An adaptation I think no one saw coming, a Fist of the North Star boxercise game. Featuring an Exercise Mode, a Battle Mode, and a Boss Mode. This is probably the craziest looking fitness game we've seen in a long time. Coming March 2023.
Oddballers
A cute dodgeball party game, Oddballers looks like a great new game in the vein of things like Overcooked and Mario Party. Can be played online and split screen. Coming early next year.
Tunic
Another adaptation for the Nintendo Switch, cute adventure game Tunic is getting it's release on the system on September 27. Preorders are available now.
Front Mission 1st: Remake & Front Mission 2: remake
Another return from a surprising IP, Front Mission 1 & 2 are getting remade for the Nintendo Switch. One of the foundational mech-battling tactical RPGs, this remaster seems to be a return to the format that made the games great. Available 2023.
Story of Seasons: A Wonderful Life
Yet more returning IPs. Story of Seasons: A Wonderful Life is a remake of the Game Cube's Harvest Moon: A Wonderful Life. Instant nostalgia for many, this game looks like it's done the remaster thing right, as in our mind's eye, this is always what A Wonderful Life looked like. Coming Summer 2023.
Splatoon 3 Splatfest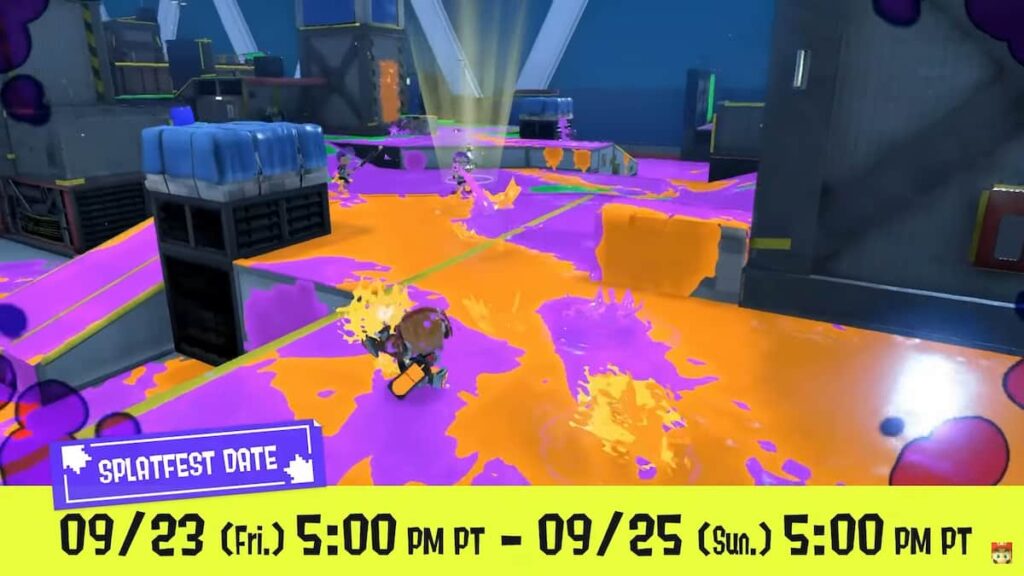 Splatoon 3's first Splatfest will take place September 23 until September 25, from and til 5pm PT. The theme is "What would you bring to a deserted island?"
Octopath Traveler II
This is a return to the classic and nostalgic format that made the original a hit. Octopath Traveler II looks like it's going to scratch the itch that everyone has for classic JRPGs. Launches February 24, 2023.
Fae Farm
A new farm and flora sim, Phoenix Labs' Fae Farm is a Farm Simulation RPG to scratch the eternal itch that fans of that genre have. Fish, farm, and make friends in a cute setting. Releases Spring 2023
Theatrhythm Final Bar Line
A rhythm game based solely on classic Final Fantasy music. Paying homage to the 35 years of Final Fantasy games, this is your chance to play songs from across all 15 of the currently released games.
Mario + Rabbids Sparks of Hope
A new Rabbids game looks like an open world RPG that sees the Rabbids and Mario characters team up. Mario RPG fans, this might be the closest thing you'll get to a new entry! Releases October 20.
Rune Factory 3 Special
A special edition of the quintessential Farm RPG game, Rune Factory 3 Special adds new features. Available 2023.
Unnamed new Rune Factory Series
The conclusion of the Rune Factory 3 Special trailer announced that a new series was in development.
Nintendo 64 games on the Nintendo Eshop
Several N64 games were announced to be added to the Eshop. Below we've listed them and their release year:
Pilotwings 64 - 2022
Mario Party - 2022
Mario Party 2 - 2022
Mario Party 3 - 2023
Pokémon Stadium - 2023
Pokémon Stadium 2 - 2023
1080 Snowboarding - 2023
Excitebike 64 - 2023
GoldenEye 64
Nintendo made a big scene of announcing the return of GoldenEye to the Eshop, mentioning it was coming soon with online play!
Related: When is GoldenEye coming to Nintendo Switch Online?
Various Daylife
A slice of life RPG with some traditional looking JRPG trappings, Various Daylife looks to be a grinder's dream, as it promises over 100 daily tasks, and a grand adventure into the unknown. It launched on September 13.
Factorio for Switch
Factorio has been the game that eaten hundreds of hours of many people's lives, with it's complex factory building and bug killing gameplay. Now, it's getting a Nintendo Switch release so you can Factorio on the go. Releases October 28.
Ib
A LoFi 2d horror game. This looks like one of those fantastic fan games that you'd usually have to scour itch.io for, but it's getting a fully fledged Switch release. Releases Spring 2023.
Mario Strikers: Battle League Roster Update
Pauline and Diddy Kong are coming to Mario Strikers: Battle League. Pauline is described as a "physical powerhouse," and Diddy, as a "midfield speedster." The free update launches later in September.
Atelier Ryza 3: Alchemist of the End & the Secret Key
The most popular game in the Atelier series is getting it's third game as Atelier Ryza 3 releases on February 24, 2023. Atelier Ryza managed to balance the strange mix of complexity and accessibility that the Atelier games have striven for, so it's no surprise to see it get another game.
Mario Kart 8 Deluxe - Booster Course Pass
New courses for Mario Kart 8 Deluxe, including:
Merry Mountain (from Mario Kart Tour)
Peach Gardens (from Mario Kart DS)
These are just two of the courses being added in Wave 3, available this holiday.
Nintendo Switch Sports Free Update
Golf is being added in the Nintendo Switch Sports Free Update, with familiar courses from Wii Golf, and with online play. The update has also be pushed to Holiday 2022.
Shigeru Miyomoto Makes Announcements
Miyomoto gave an update about the animated Super Mario movie, stating it will release next spring.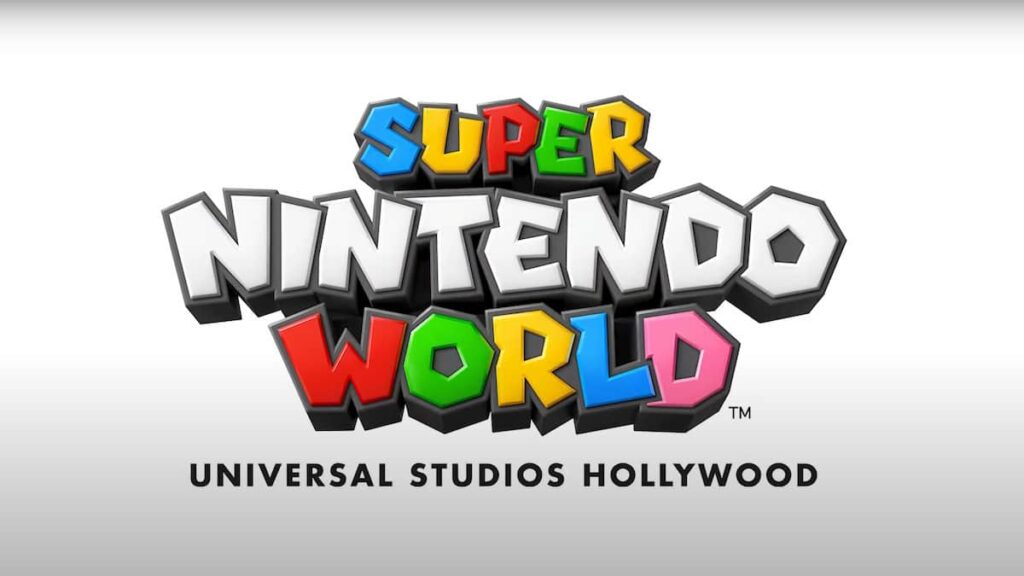 Additionally, the Super Nintendo World theme park attraction will get a US release at Universal Studios Hollywood.
He also made several announcements about Pikmin, announcing Pikmin Bloom, a mobile device game in a similar vein to Pokémon Go.
Pikmin 4
Miyomoto announced Pikmin 4, but gave few details apart from stating the Switch has made controlling Pikmin easier than ever.
Just Dance 2023 Edition
A so-called never-ending party experience, Just Dance 2023 Edition is releasing in November 2022.
Bayonetta 3
Bayonetta 3 for Switch was revealed with some incredible new gameplay features, showing Bayonetta fighting some incredible enemies. The game releases October 28, with pre-orders available now.
Master Detective Archives Rain Code
A detective RPG that sees you gather evidence and then enter a mysterious realm to explore a labyrinth to solve the case. A unique RPG that's coming out Spring 2023.
Resident Evil Village Cloud
A cloud version of Resident Evil Village is heading to Switch. This is a great way to get a very resource intensive game onto the Nintendo Switch and into more gamers' hands. It releases October 28, but a free demo is available now.
Sifu
Sifu, the action brawler where if you die you get older, is coming to Nintendo Switch on November 8. Pre-orders are open now.
Crisis Core -Final Fantasy VII- Reunion
Zack fans will finally get to experience their favorite character in the modern Final Fantasy VI system as this Crisis Core adaption comes to Nintendo Switch. Releases December 13.
Radiant Silvergun
This Shoot-em-up classic is coming to Nintendo Switch with enhanced graphics and silky smooth framerate. This should be the quintessential way to experience this game. It launched September 13.
Endless Dungeon
A co-op, procedurally generated dungeon crawler, this is a top down survival game with a unique twist. It's coming in 2023.
Tales of Symphonia Remastered
Perhaps the most popular of all the Tales games, Tales of Symphonia is being remastered and released on Nintendo Switch. It releases early 2023.
And the Rest!
For the latter portion of the Direct, Nintendo entered into montage mode and announced the rest of these releases.
Life is Strange: Arcadia Bay Collection - September 27
Romancing SaGa -Minstrel Song- Remastered - December 1
LEGO Bricktails - Fall 2022
Disney Speedstorm - 2022
Fall Guys Season 2 - September 15
Kirby Return to DreamLand Deluxe
A Nintendo Switch adaptation of Kirby Return to DreamLand features new copy abilities, such as Mecha. There's also four player local play, and mini games. Available from Feb. 24, 2023.
The Legend of Zelda: Tears of the Kingdom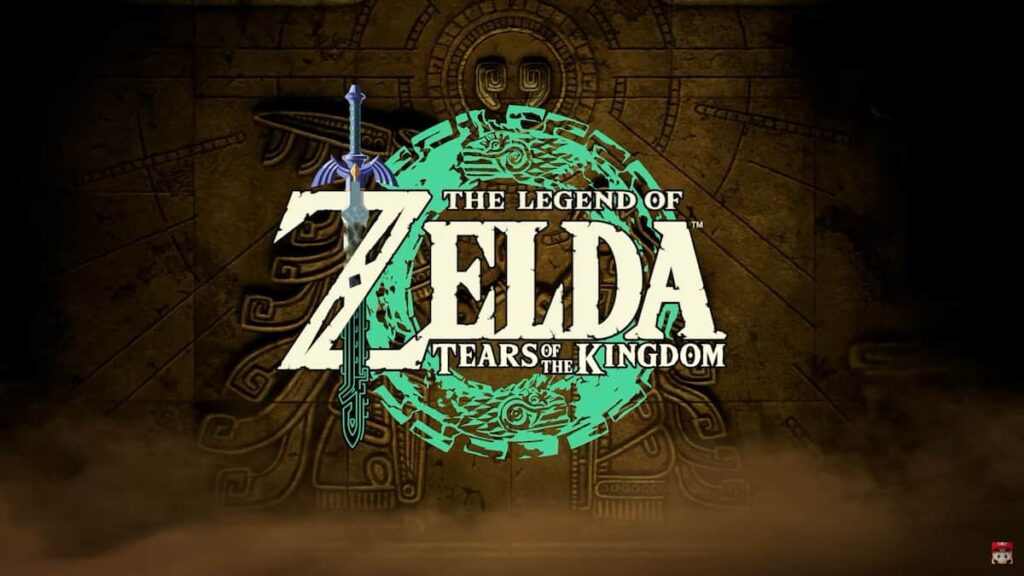 Last but not least, Nintendo unveiled The Legend of Zelda: Tears of the Kingdom! A sequel to Breath of the Wild, this is one of the first sequels to a mainline Zelda games in years, and it definitely stole the show. We also got a solid release date, for May 12, 2023.
And that's everything announced in the September Nintendo Direct! For more news and updates, check out Is Splatoon 3 out on Nintendo Switch? on Pro Game Guides.