Looking for an RTS game but can't think of what you should try next? Take a look at this list of great strategy games. We've got recommendations for Playstation, Xbox, and PC. Whether you are the Vikings or you're defending against them, these options are all elites in the RTS world.
Best Real-Time-Strategy Games on PC
PC is the gold standard for strategy games since they're formatted for desktop screens. We've collected the best of the best, primarily going off of sales and ratings on platforms like Steam. Here are our favorite picks for RTS games that you can find on PC.
Northgard
Some RTS games like Europa Universalis will start with a lot to manage from the very beginning, which can be extremely overwhelming for some players. Northgard is a great option if you want to start slow and gradually build your area of management. This small Nordic Viking village grows the more you tend to it and the more you defend it with strategic battle.
Age of Empires IV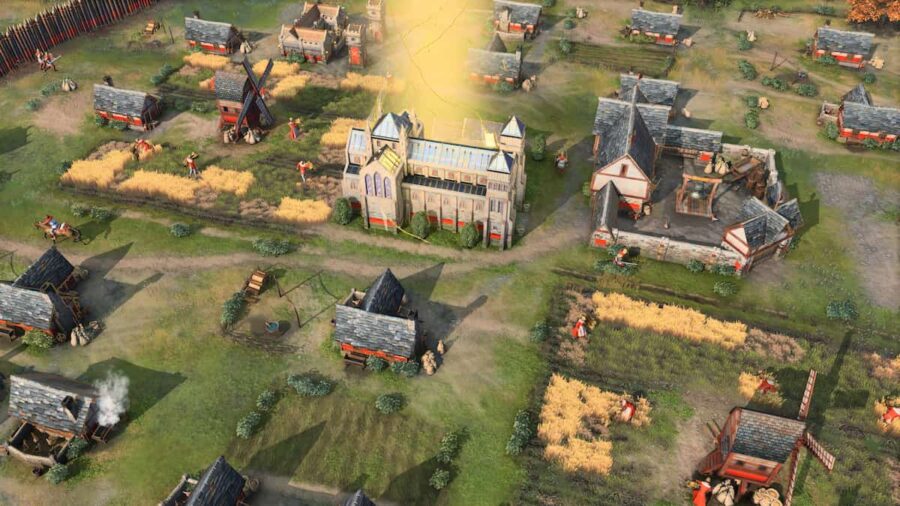 Age of Empires IV is one of the most highly-rated RTS titles on Steam for a reason. This is because it marries civilization building and kingdom management, meaning you get both detailed and broad gameplay options. There are also multiplayer and single-player modes for gameplay. As a bonus, it is pretty interesting to live vicariously through historical figures like Genghis Khan. And Age of Empires IV isn't just great for its mechanics—it has a beautiful art style.
Warpips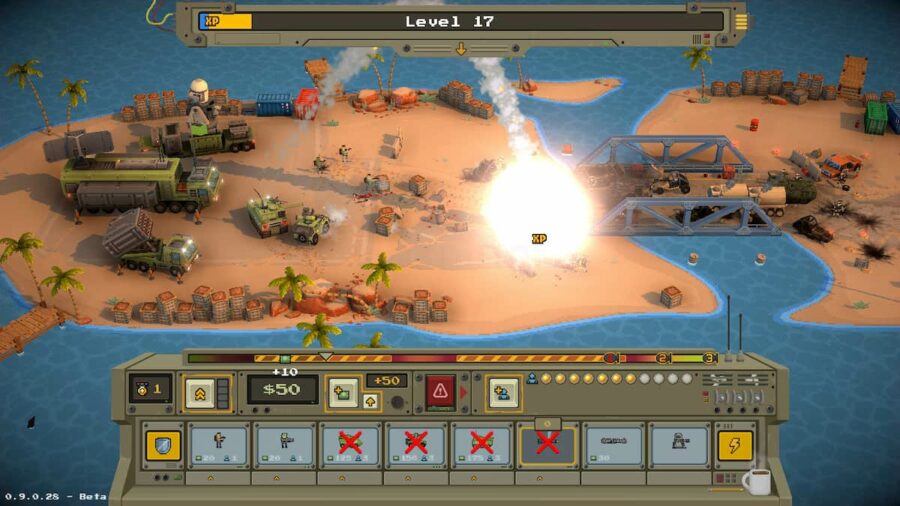 For a strategy game that is on a smaller stage and includes very quick gameplay, check out Warpips. Working a lot like tug of war, Warpips utilizes strips of land with nearby enemies to engage the player in constant defense and offense. A constant barrage of attacks means that to enjoy the game, you'll need to be on your feet for the entire time. While this might be overwhelming to some players, this might be ideal for others who find other RTS games to be a little slow.
Europa Universalis IV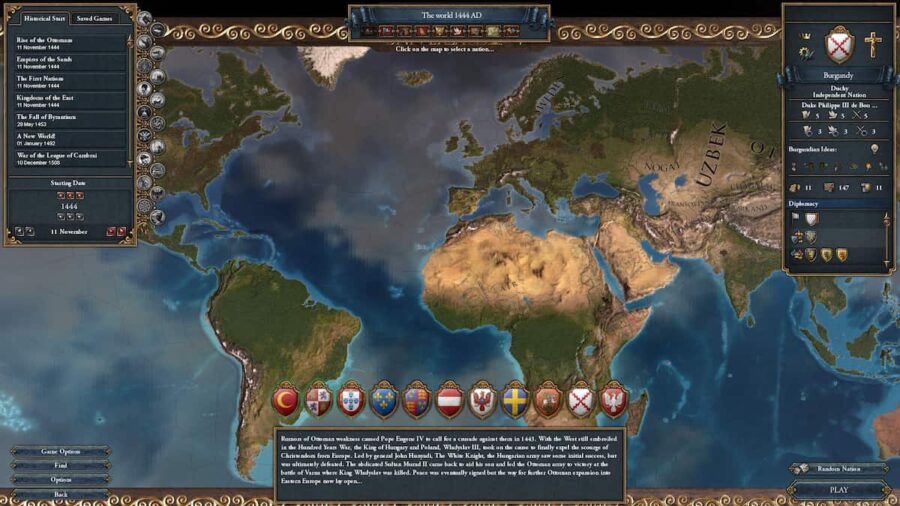 Europa Universalis IV is about as core to the RTS genre as one can get. Over the course of four different centuries, you'll be tasked with managing, protecting, and expanding a kingdom. Use battle, diplomacy and real-time strategy to try and rule as much land as possible. EU IV provides both single-player and multiplayer experiences. You can also customize the game heavily, all the way down to controlling speed and the passage of time.
Best Real-Time Strategy Games on Playstation & Xbox
Strategy games are often made for a desktop experience, so it can be hard to find good RTS titles on console platforms. That's why we've compiled several options, ranging between real war battles and alternate universes. Here are the best RTS games that you can find both on Playstation and Xbox consoles.
Lornsword Winter Chronicle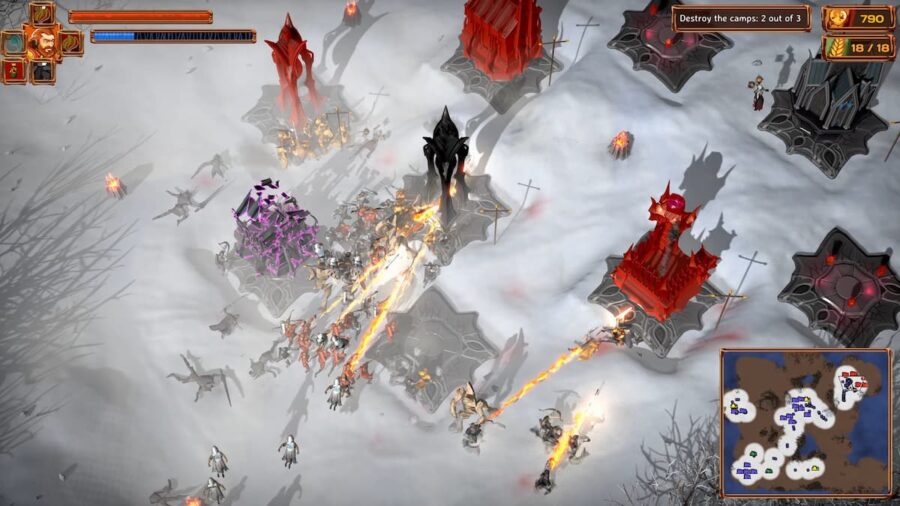 Players who are hoping to find a story embedded within their RTS gaming experience should look into playing Lornsword Winter Chronicle. You play as a general who is commanding their army into a series of battles on your quest for expansion and protection of your dominion. Play in local co-op, change the difficulty settings of your campaign, and even upgrade your units over time. This is a pretty non-traditional RTS game, but that's why it's worth throwing in as a recommendation.
Bad North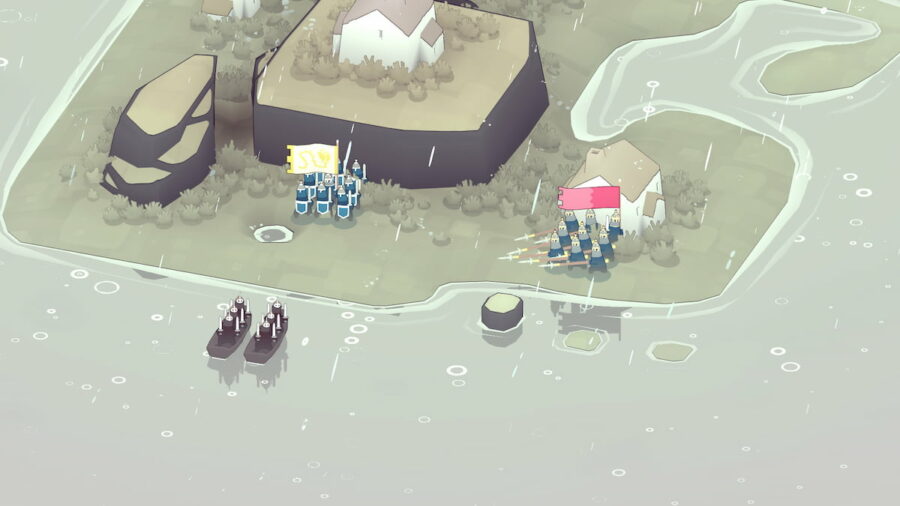 Don't let the cute art style of Bad North fool you; it is quite a challenging RTS game. Defend your land against enemy Vikings who want to conquer your territory. Bad North is notorious for being quite unforgiving with the decisions you make, which makes it a perfect new game for seasoned RTS players to give a try. The simplistic graphics of Bad North also give you plenty of room to focus on the mechanics of battle.
Sudden Strike 4
If you're trying to find an RTS game with more of a realistic campaign, then check out the World War 2 battlefield in Sudden Strike 4. You get to play three different campaigns, all featuring different terrain, enemies, and challenges. More than anything, you'll do a lot of unit management in Sudden Strike 4. Just keep your eye out for real-life battle locations! When you're in the mood for something less serious, try out the competitive multiplayer battle mode.
Related: 6 Best school-based RPG video games
Crusader Kings 3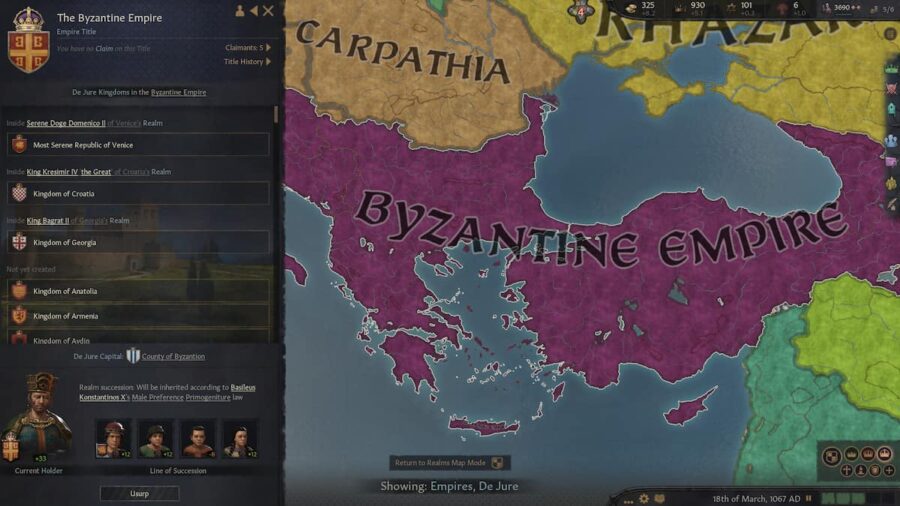 Fans of Europa Universalis may feel that Crusader Kings 3 looks very similar to the EU franchise. That's because Crusader Kings is also developed and published by Paradox Interactive. While EU focuses more heavily on broad gameplay with battle and diplomacy, Crusader Kings 3 moves more toward the interpersonal end. Marry other powerful families, produce heirs, and engage in strategic diplomacy to try and keep your kingdom.
Iron Harvest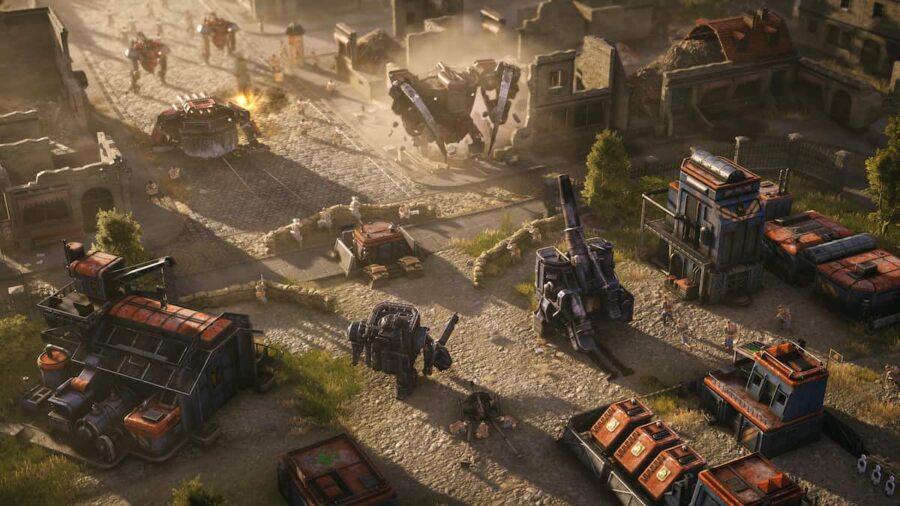 A lot of RTS games take place in the distant past with semi-realistic universe rules, but that's why we want to freshen things up by putting Iron Harvest on our list. Play in an alternate universe version of 1920 Europe filled with technology that is both futuristic and vintage. Iron Harvest comes with a story campaign, single-player battles, and multiplayer fights.
Evil Genius 2: World Domination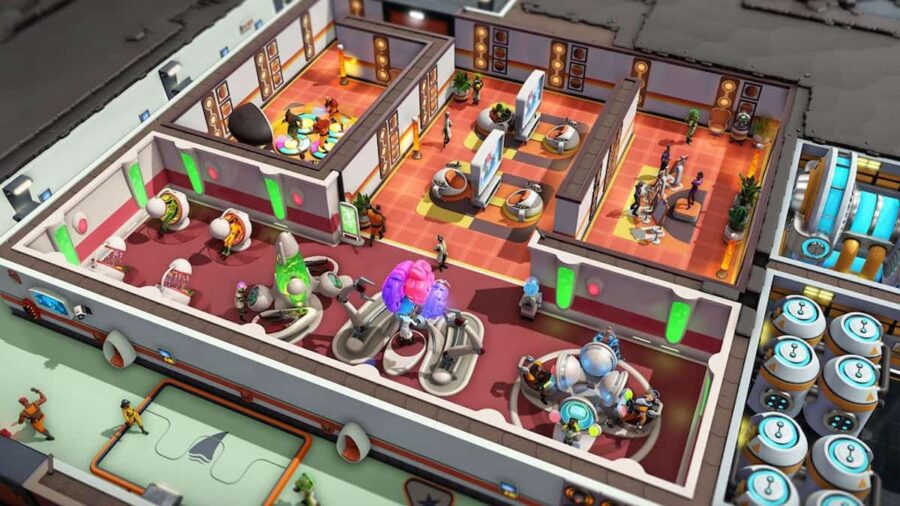 If you're searching for a game that's less serious than many of the other entries on this list, consider trying out Evil Genius 2: World Domination. The cartoonish simulation similar to games like Two Point Hospital and Planet Coaster melds with class RTS mechanics in this title. This is the ideal game for players who want a relaxing gaming experience, even while you use an evil corporation to try to take over the world.
Want to read more game recommendations? If so, check out Best games to play when you're short on time on Pro Game Guides.