This special post-game-only phenomenon in Pokemon Legends: Arceus brings a twist to the regular Mass Outbreak. Massive Mass Outbreaks involve multiple outbreak spawn sites, each of different Pokémon, and many of these Pokémon do not appear in the region you're in. You'll also see evolved forms of Pokémon, such as Ursaluna, that haven't appeared in the wild until now.
How to get Massive Mass Outbreaks
Massive Mass Outbreaks spawn randomly in any given region, just as regular Mass Outbreaks do. For a chance to get one to appear, you must leave from Jubilife Village and note that the guard at the gate will inform you if an outbreak is happening. Instead of the typical map thumbnails that reveal which Pokémon are spawning, you'll see question marks. The game tells you to physically fly over each site to identify each outbreak for yourself.
Related: How long do Space-Time Distortions last in Pokémon Legends: Arceus?
Treat Munchlax with Aguav Berries for map detail
Flying over each set of Pokémon is the best way to shiny hunt. Simply look to see if one looks a bit abnormal, but you'll want to instantly identify each outbreak on the map by giving five Aguav Berries to the Munchlax and its trainer Mai at each campsite. Aguav Berries are also a new addition to the Daybreak Update, and you'll sometimes find them at Massive Mass Outbreak spawn sites.
This way, you'll know for certain if a Pokémon you want is breaking out rather than having to fly and see. Giving Munchlax Aguav Berries is also vital given the temporary nature of Massive Mass Outbreaks. They will dissipate in a few minutes, just as long as the rain lasts. Notifications will appear during Massive Mass Outbreaks and inform you that the rain either shows no signs of letting up or is about to end.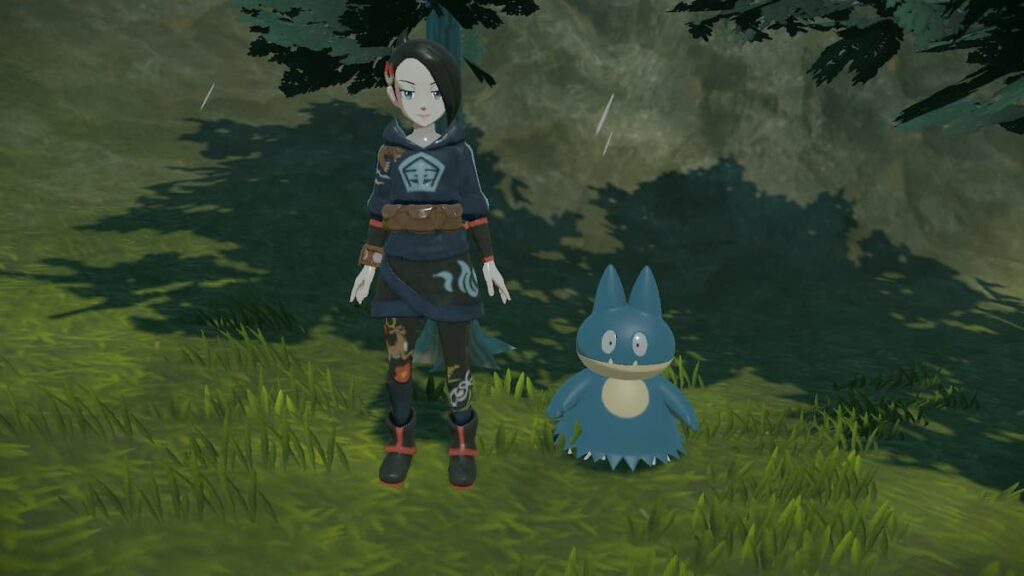 Special outbreaks shine with a star
You'll also notice that some of the Pokémon map thumbnails are marked with a shining yellow star. These are Special Outbreaks where, if you clear out the first batch of Pokémon at these sites, evolved versions of that species will begin to spawn. That, or you'll be hit with a potentially terrifying swarm of Alpha variants.
For many trainers, this addition of Massive Mass Outbreaks means drastically increased odds of finding shiny Pokémon—odds that go higher after completing the story and the Pokédex entries for the shinies you want. And if you go to a special outbreak, chances of shiny encounters are likely even higher (but still low). Whether you're shiny hunting or looking for a creature with its best nature, be sure to stock up on the appropriate Pokéballs, stunning items, and food, and leave plenty of space in your first few Pastures to keep track of new acquisitions.
For more Pokémon: Legends Arceus content, check out How to clone shiny Pokémon in Pokémon Legends: Arceus.