The Pokémon series has been in a holding pattern for decades as each Generation has stuck rigidly to the design choices that turned it into the world's most successful media franchise. All of that has changed with Pokémon Scarlet and Violet, which is finally the leap forward that fans have been dreaming about for years. But is Game Freak's first dive into an open-world RPG any good? After spending a long time in Paldea, the answer is complicated.
Gameplay
Pokémon Scarlet and Violet retain the core gameplay design that fans have come to expect and love from the 25-year-old franchise. Battling and catching wild Pokémon is as addicting as ever. While some may be let down by Game Freak's decision to ditch Pokémon Legends: Arceus' radical free-aim catch mechanic, Gen 9 is packed with other new and exciting features, such as the Let's Go battle system. The nifty tool allows your Pokémon to explore the overworld to pick up items and gather resources to create TMs.
The biggest change brought to Gen 9 is Pokémon Scarlet and Violet's co-op multiplayer. My wife could jump into my world and explore the map with me with just a few clicks. You can literally play the entire game front to back with a friend, which is revolutionary. Instead of having to trade with another player with the opposite version, there is now an option to jump into their world and catch version-exclusive Pokémon. Save progression carries over between games as well. Speaking of multiplayer, Gen 8's Raid feature is back and better than ever. Tera Raids have ditched the turn-based system and now players attack when they want. Just like Pokémon GO, you only need to defeat the Raid boss within a certain time limit, which makes it intense and exciting. There are even 6 and 7-star raids unlocked in the post-game, which are nearly impossible to beat.
The new Terastal mechanic is one of the best gimmicks in years. There were several Gyms I went into thinking I could beat easily, only to be foiled by the Gym Leader's Tera typing giving them immunity to what should have been their weakness. Scarlet and Violet is easily the most difficult Pokémon game in years. Even with over-leveling, I found myself getting wiped out by end-game challenges.
Score: 4.5/5
New Pokémon Designs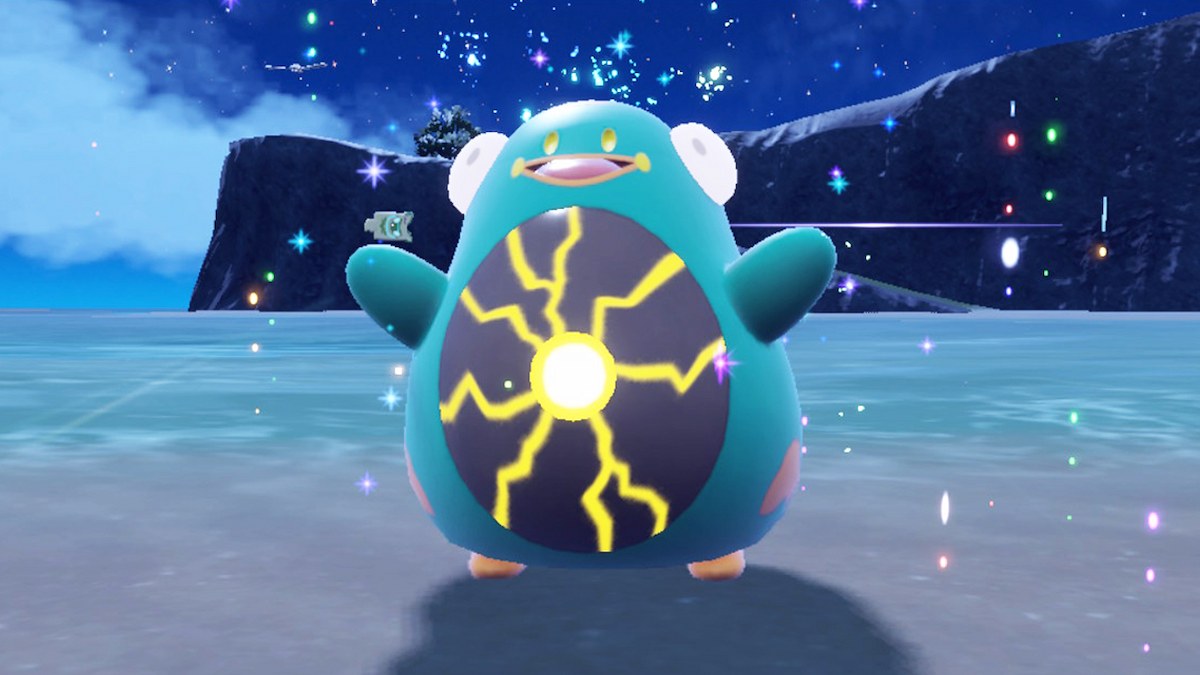 Scarlet and Violet has some of the most unique Pokémon designs that the series has seen since the Unova region in 2010. While I have loved every Generation, there is no denying that many regions have played it incredibly safe over the last 10 years. Let's not pretend Vanillish is anything more than just a floating ice cream cone.
Gen 9 feels different, as Game Freak has taken major risks with Scarlet and Violet. Whether it's an epic ninja grasshopper slashing through blades of grass or a Fairy dog made up of cinnamon rolls, Paldea has an incredibly varied roster of Pokémon designs. The new Pokédex also gets excitingly weird, such as the dolphin evolution Palafin, who turns into All Might from My Hero Academia, flexing muscles and all. Scarlet and Violet never get boring, and I couldn't wait to explore every inch of the map to see what new Pokémon I could add to my team.
Score: 5/5
Related: Can you use Koraidon and Miraidon in battle in Pokémon Scarlet & Violet?
Story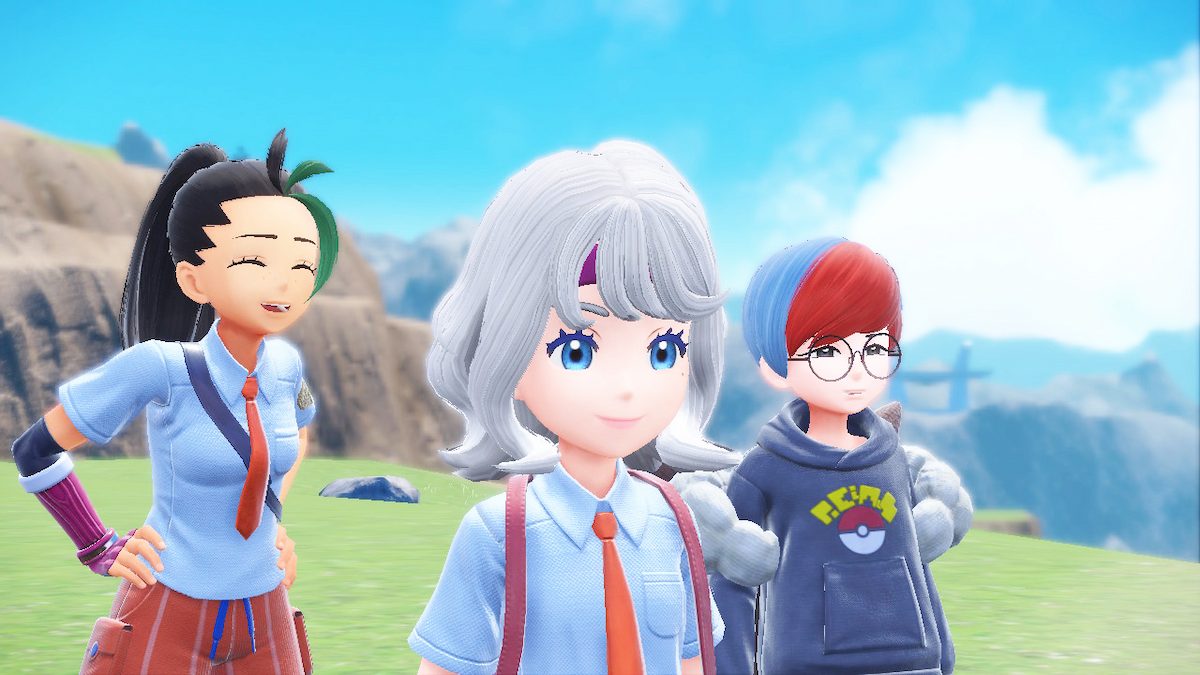 Story has never been the Pokémon franchise's strong suit. With the exception of Diamond and Pearl's apocalypse-bringing Team Galaxy, or Black and White's moral debate about whether it's cruel for humans to own Pokémon, the series has rarely taken gambles. The main plot in Pokémon Scarlet and Violet has emotional stakes.
One of Game Freak's best decisions about Gen 9 is its multi-story structure. Whether you are building a rival friendship with Nemona in the Gym Leader-driven Victory Road, uncovering the mystery of Team Star in Starfall Street, or chasing down Titan Pokémon with Arven in Path of Legends, each story allows Scarlet and Violet's cast a chance to breathe. I genuinely got emotional during certain story beats because I cared about the characters and their emotional journey.
The real neat trick the game manages to pull off is the final fourth campaign, which brings all three stories together in an epic finale. The last hour is completely dedicated to the story, and boy is the ending a real tear-jerker. I actually got a lump in my throat when Ed Sheeran's single Celestial played over the credits because I felt emotional catharsis over the hours I spent in Scarlet and Violet, and I wasn't ready to say goodbye to my Paldea friends. Could the game have used more cutscenes? Sure. But overall, this is Game Freak's best story by a long mile.
Score: 4.5/5
Graphics
Unfortunately, Scarlet and Violet falter in a big way with their graphics. Look, I am by no means a graphics connoisseur, and I do not care about frame rate. When thousands of angry fans raged about how Sword and Shield's trees looked, I thought the game looked charming. So even as an ardent Game Freak fan who will go to the ends of the earth to defend them, even I was surprised at the technical issues that plague Gen 9.
If the graphical problems were just things like clipping objects or environmental pop-ins, that would be one thing. Instead, entire map sections with textures look out of Pokémon Snap on the Nintendo 64. In just the first 30 minutes of the story alone, I experienced a Pokémon battle where the entire floor beneath me disappeared, and characters were floating over infinite space—this happens a lot whenever an encounter isn't on flat ground.
I've seen Pokémon and NPCs flying in cities and Poké Balls randomly stuck in interior building floors. There is even an item drop near the Bug-type Gym that can't be picked up, which is still there even after the Day 1 patch.
Score: 2/5
Verdict – Pokémon's best game is held back by major performance issues
Pokémon Scarlet and Violet is an incredible adventure, let down by severe technical problems. Ultimately though, I can look past these issues because I truly believe this is the best Pokémon game that has ever been made in terms of story, gameplay, features, and region. If anything, the technical issues make me sad because the Paldea region deserves better. Gen 9 should have been Game Freak's masterpiece, but bugs and glitches prevent it from reaching that promise. For some fans, this will be a complete dealbreaker and a bitter pill they can't swallow.
We received this code from Nintendo for reviewing purposes.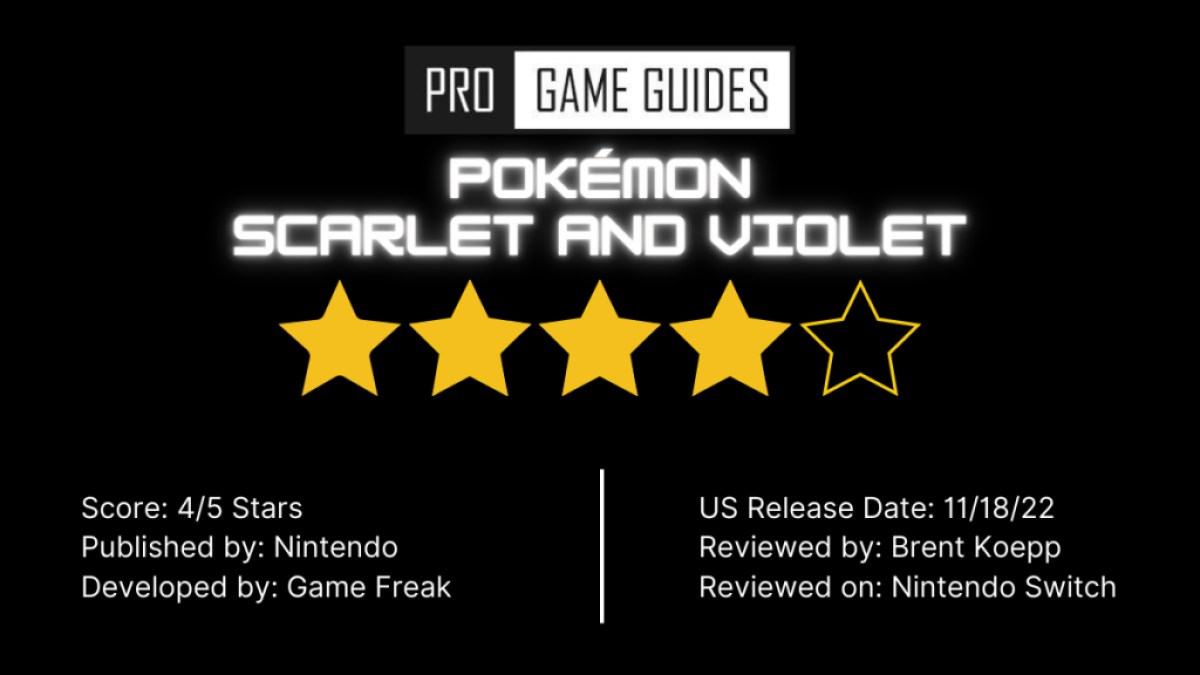 For more information on Pokémon Scarlet and Violet, check out Where to find Eevee and its evolution stones here on Pro Game Guides.