In Pokémon Scarlet and Violet, you can get a new evolutionary line based off of Tentacruel named Toedscruel. Here is everything you need to know to obtain the convergent evolution, including how to find and evolve Toedscool early in the game.
How to get Toedscruel in Pokémon Scarlet & Violet
There are two ways that you can obtain the new Scarlet and Violet Pokémon, and that is either by catching it in the overworld or evolving it. Unlike other Gen 9 Pokémon, Toedscruel only appears in one place in the entire Paldea region. So if you are looking at catching the second-stage evolution in the wild, you will need to travel a long distance to the location that is described below.
Related: Can you use Koraidon and Miraidon in battle in Pokémon Scarlet & Violet?
Where to find Toedscruel spawn location in Pokémon Scarlet & Violet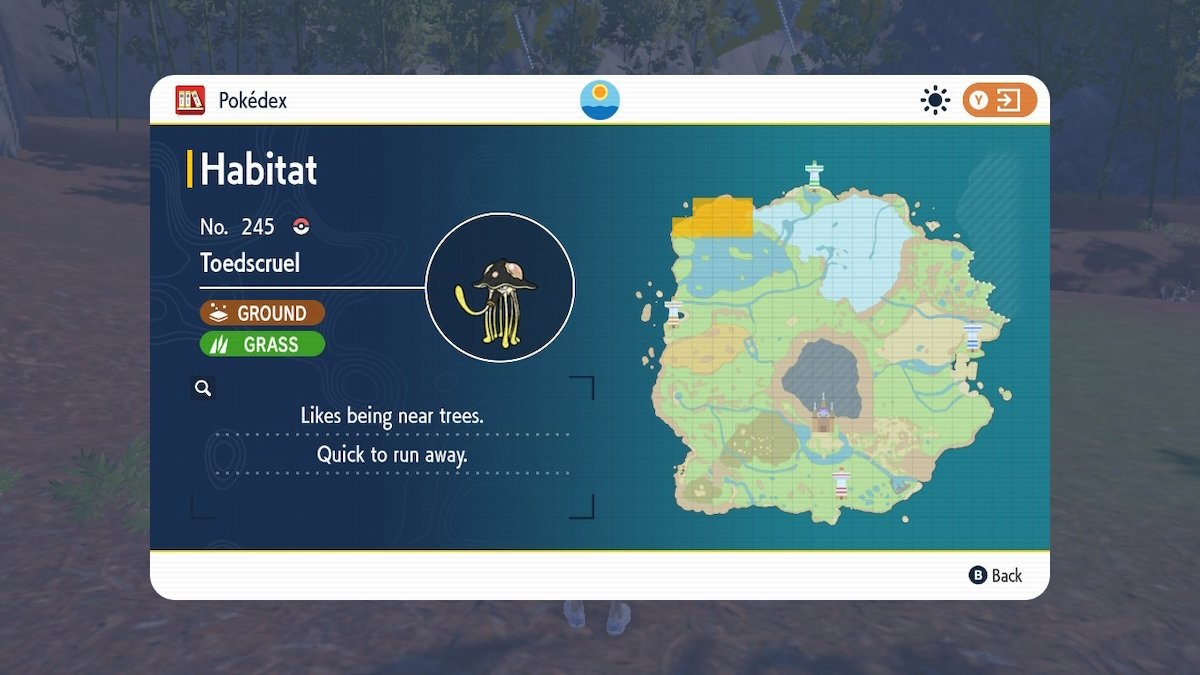 Toedscruel spawns in Socarrat Trail, which is North of the Casseroya Lake. The Ground/Grass-type appears near trees at as high as level 55, so you will need to play a lot of the main campaign before attempting this encounter. Because the game begins at the complete opposite end of the Paldea map, it will take you a while to make your way up to the Northern part of the region. However, there is a much quicker way to obtaining Toedscruel, and that is through finding and evolving its first-stage Toedscool in South Province.
Where to find Toedscool in Pokémon Scarlet & Violet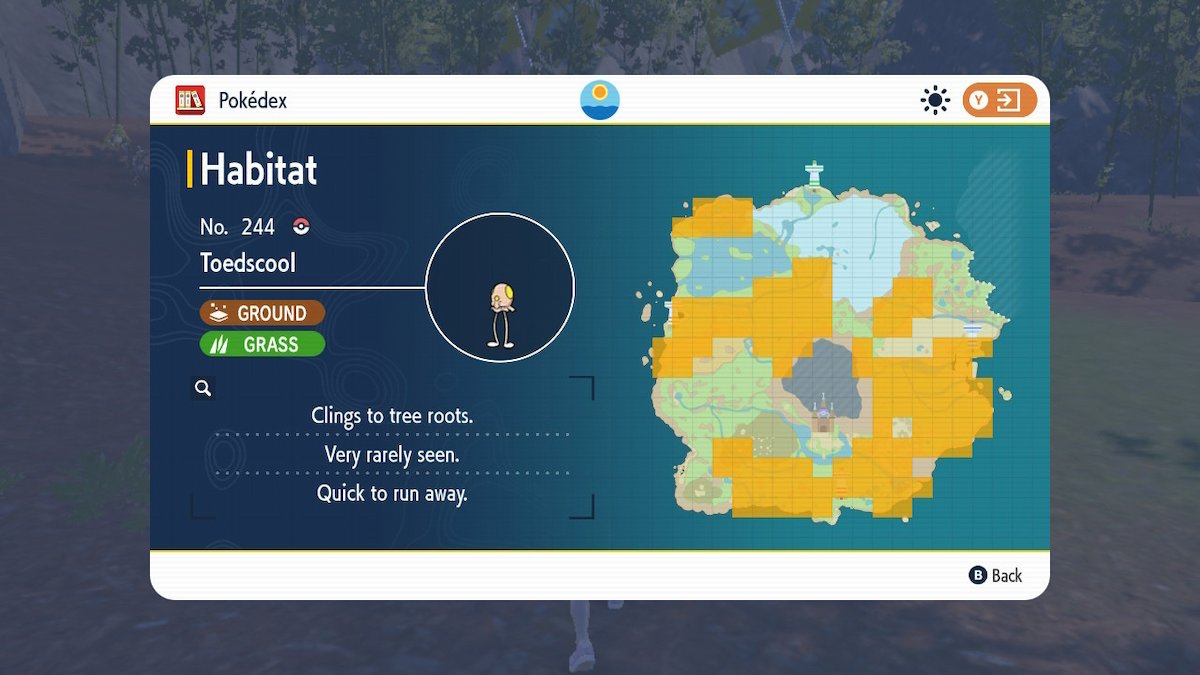 Toedscool can be found in almost every Province of the Pokémon Scarlet and Violet map. The quickest way to find the Tentacruel side-species is to head to the Southern part of the region from Paldea University. Toedscool spawns early in the story in South Province (Area One), South Province (Area Four), or South Province (Area Five).
The Pokémon is a rare spawn at level 17, so it might take awhile before you see it. Simply head to either of those locations and press the Y Button to pull up your radar. If you don't see it, then keep moving around its habitat areas until it appears on your mini-map. Toedscool likes to cling to the roots of plants, so it's often found roaming around trees. Once you've added the new Pokémon to your team, you will now be able to evolve it into Toedscruel.
How to evolve Toedscool into Toedscruel in Pokémon Scarlet & Violet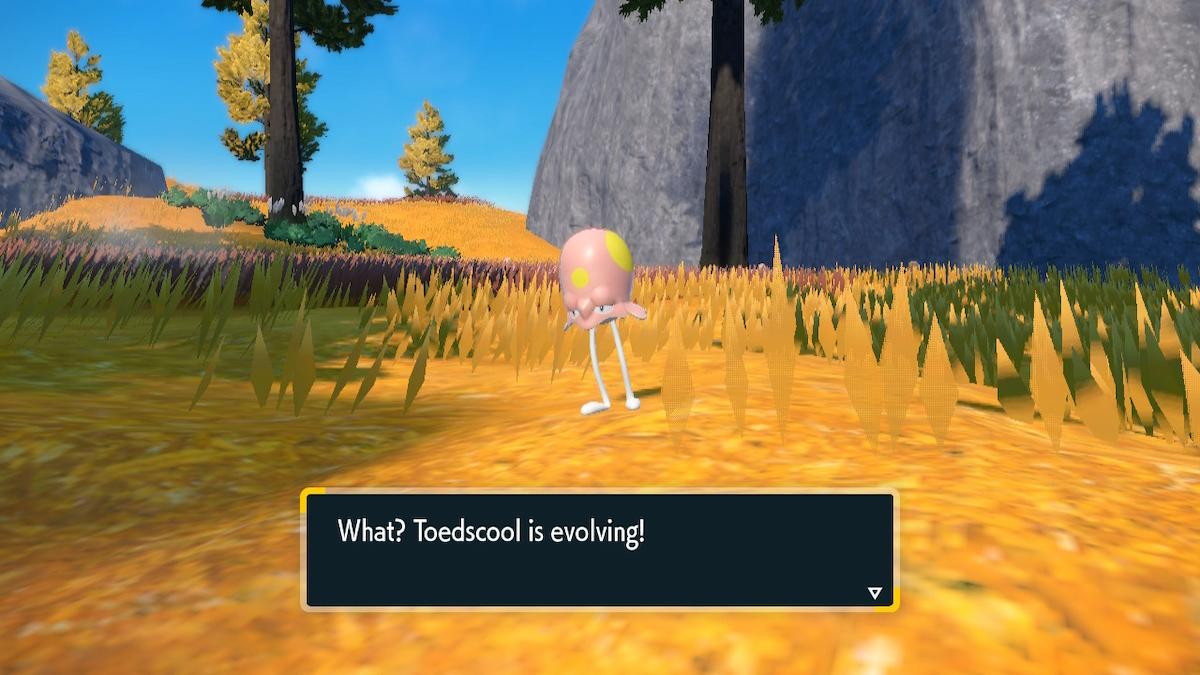 Toedscool evolves into Toedscruel starting at level 30. It doesn't need to know any moves or have any special items, it's just straightforward leveling. Because of this, you can obtain a Toedscruel fairly early in the game. If you want a high-level Toedscruel without the need of training, then there is always the option of catching it in North Paldea.
For more information on Pokémon Scarlet and Violet, check out Where to find Eevee and its evolution stones here on Pro Game Guides.