The Feb. 27, 2022 Pokemon Presents packed plenty of announcements, but the most exciting was the reveal of the main franchise's Gen IX titles: Pokemon Scarlet and Violet. In the announcement trailer, fans caught a glimpse at the open-world, some familiar classic Pokemon, and even the newest starters. So who are they?
Pokemon fans can say hello to Spirigatito, Fuecoco, and Quaxley—the next generation of Pokemon starters. Respectively, Spirigatito is an adorable grass-type cat, Fuecoco looks like a baby fire dinosaur, and Quaxly is a water-type duck sporting a slick, fresh haircut.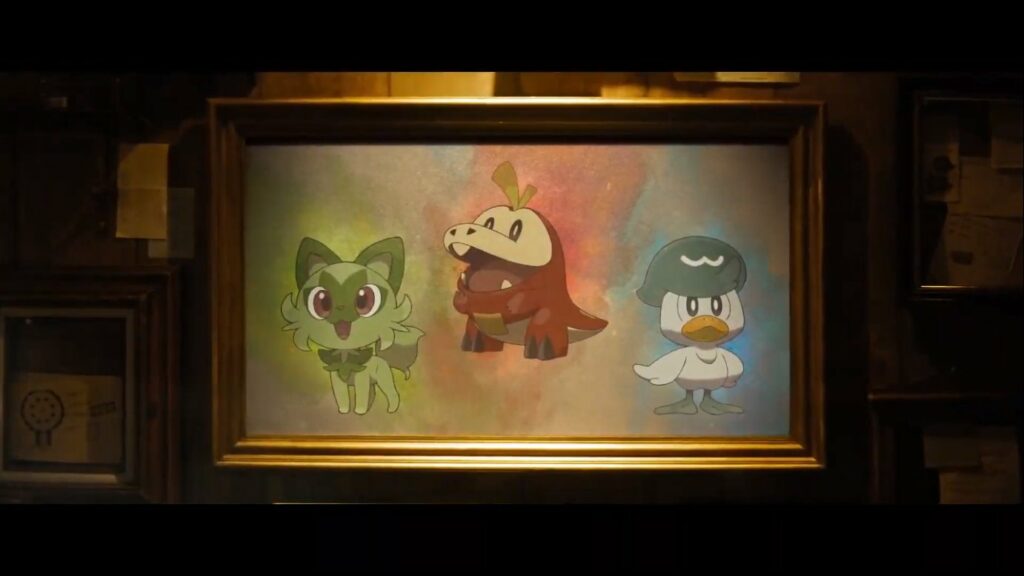 Fans also caught a glimpse at the new open world in Pokemon Scarlet and Violet. The graphics look most similar to Pokemon Legends: Arceus where Pokemon roam an expansive overworld. Presumably, the catching system will be similar to the popular spinoff. Where this new region takes place remains unknown.
Being the first reveal, the Gen IX starter evolutions have not been shown. The adult versions of these adorable starters will likely be detailed at a later date. Fans can expect more soon since Pokemon Scarlet and Fire are expected to release in late 2022.
Looking for help on Pokemon Legends Arceus? Check out Where to find Seeds of Mastery in Pokemon Legends Arceus and Pokemon Legends Arceus: Star Ranking System, Explained on Pro Game Guides.