Some of the most dedicated Pokémon players love hunting for shiny versions of their favorite pocket monsters. Shinies are incredibly rare, but if you hunt down the right Pokémon, the hunt will be well worth the struggle. Certain, shiny Pokémon are a cut above their counterparts when they look even better than the original color scheme. We've cataloged the very best shinies the series offers below.
10. Aegislash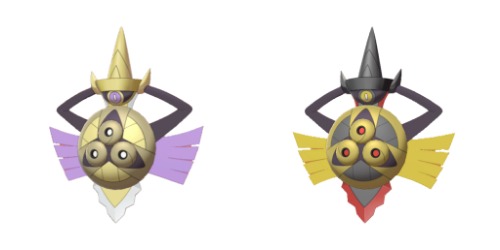 The Steel/Ghost-type Aegislash pairs a sword and shield for a powerful offense and defense. While the original model meshes yellow and purple together for a haunting design, the shiny for Aegislash is by far the eye-catcher. With black, gold, and red, shiny Aegishlash tears through the original design, creating a layout as impressive as this Pokémon's stats.
Related: 10 Worst Shiny Pokémon of All Time
9. Umbreon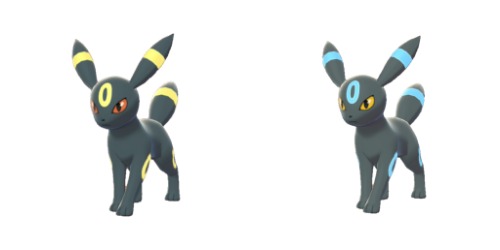 While many of our favorite shinies completely restructure the color palette, Umbreon is a brilliant example of why less can be more. Umbreon's switch from gold to blue highlights the Pokémon's features in a unique light, and the now gold eyes create a softer, more adorable aesthetic for this Dark-type Pokémon—just when you thought this little guy couldn't be cuter.
8. Dragapult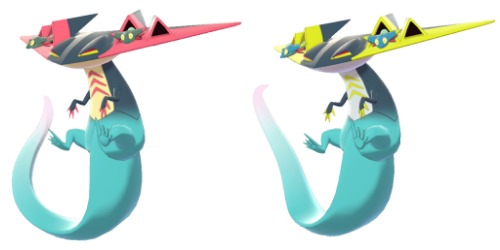 The pseudo legendary from Pokémon's eight-generation, Dragapult, is a fearsome Dragon/Ghost-type that carries its young around in holsters on its head. The creature's design is stunning, offering a spooky but sleek look that pairs two mighty types together. While the original design's color scheme is strong, the shiny swaps red highlights with yellow and gives the baby Dreepys a turquoise shade to better match its parent. Given that Dragapult is a Ghost-type, this change makes it look more eerie and imposing, which matches its typing splendidly.
7. Gyrados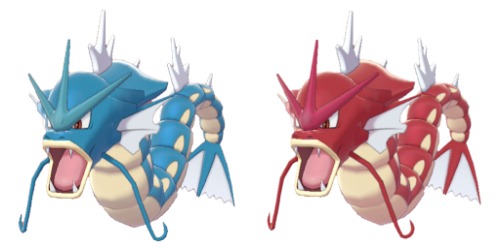 There are only a few guaranteed shiny encounters in the entire Pokémon franchise, so it's a good thing that Gyrados—one of the most impressive shinies—is one. Shiny Gyrados has been a favorite since Gold, Silver, and Crystal, where players fought it at the Lake of Rage. While captures weren't guaranteed, persistent trainers could catch this creature and keep this crimson titan with them for generations. Indeed, some players still hold on to their second-generation Gyrados to this day.
6. Charizard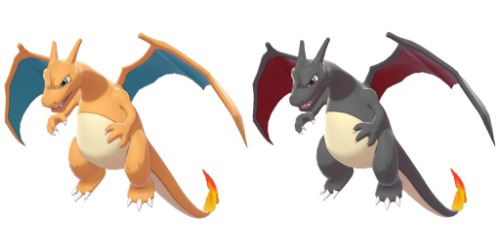 Charizard is undoubtedly one of the most popular Pokémon in the entire franchise. This first-generation starter enraptured fans with its simple yet masterful design for a Fire/Flying-type. Not only is the original design for Charizard incredible, but the shiny version of Charizard is just as incredible, swapping orange and blue for black and red (even shifting the eye color). This creature is the embodiment of what makes shiny swaps so exciting, and it exudes dark power.
5. Metagross
The Steel/Psychic-type Metagross is an intimidating and powerful tank dating back to the third generation of Pokémon. This pseudo legendary became a fan-favorite thanks to an impressive design and color scheme. While the original colors are fun, the shiny swap for Metagross makes it a silver and gold titan. This change sets it apart from the regular edition and makes it a coveted collectible among shiny hunters.
4. Galarian Legendary Birds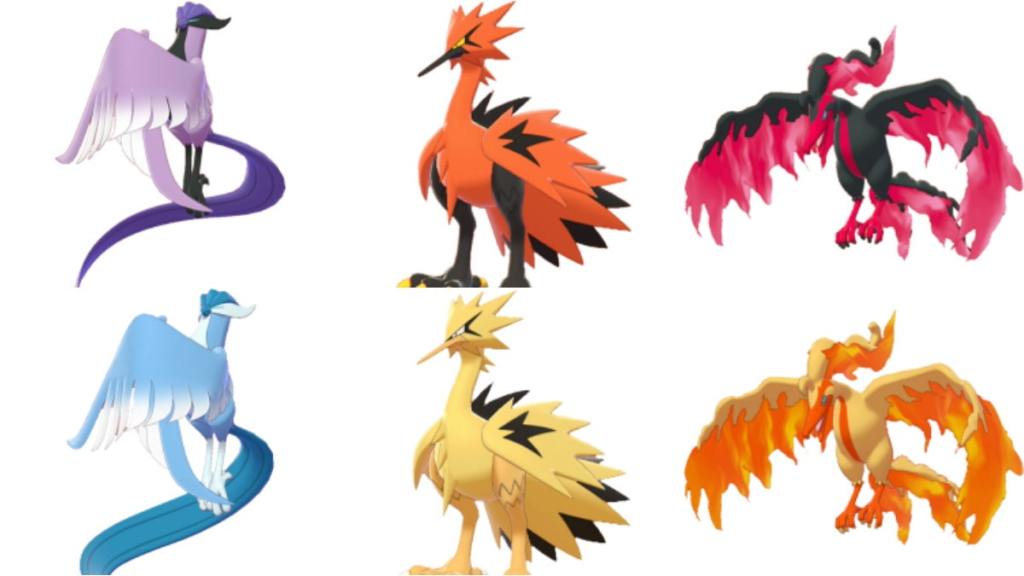 Pokémon Sword and Shield's second DLC, The Crown Tundra, introduced Galarian variants for the original Legendary Birds from the first generation of the franchise. Not only did these new birds have different types and looks, but the shiny variants for each Legendary Bird also draw inspiration from their original designs. It's a great callback that pays homage to the original designs while adding a bit of extra flair so that they stand out.
3. Greninja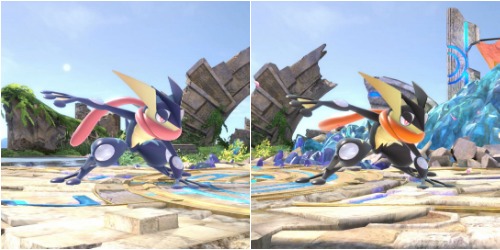 A standout Pokémon from the sixth generation, Greninja boasts one of the most inventive designs in the entire series. This Water/Dark-type melds the ninja aesthetic with a frog, even making the tongue double as this fighter's scarf. While the original design is as incredible as it is outlandish, the shiny is nothing to snuff at. Swapping its blue skin for a jet back exterior and replacing the pink tongue with a reddish one, its sleek design makes it even more remarkable.
2. Luxray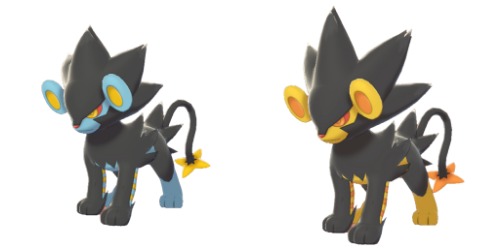 Looking for an Electric-type that's as striking as its attacks? Luxray is an excellent choice. The fourth-generation favorite boasts an impressive mane, ears, eyes, and tail that make it simultaneously beautiful and imposing. The only thing more impressive than the base design for Luxray is the shiny form, which gives its once blue accents a golden hue, letting it shine metaphorically and literally when called to the field. It's the most impressive shiny from the Sinnoh region by far.
1. Rayquaza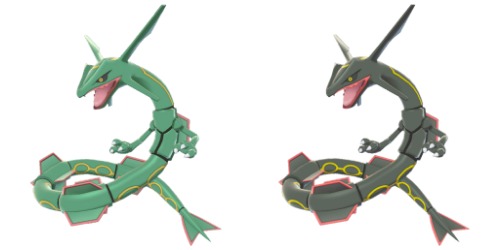 As far as legendaries go, there are few celebrities in the Pokémon community like Rayquaza. It's hard to get the community to agree on much of anything, but the vast majority of players concede the majesty of this Dragon/Flying Pokémon. This gen-III creation is already incredible in its base form, showcasing a gorgeous emerald shade with red and yellow accents. On the other hand, the shiny makes Rayquaza a black behemoth, swapping emerald for jet black. It makes this shiny a jaw-dropping addition to the best shiny Pokémon of all time. You'd be hard-pressed to find a creation as incredible as this in the entire Pokémon catalog, but who knows what the future holds for the franchise.
How do you think we did with our list? For more Pokémon lists, visit our other articles on Pro Game Guides, like the Best Legendary Pokémon of all time.