For many Pokémon fans, shiny hunting is a staple of the series. Finding these rare and coveted variants of the monsters in the Pokémon franchise continues to enamor fans two decades after the series began. While some shinies are incredible, however, others are lackluster and not worth the effort to track down. Here are ten Pokémon that aren't worth shiny hunting, with pretty disappointing shiny designs that are nowhere near as impressive as their original styles.
10. Gengar
Gengar became one of the most beloved Ghost-type Pokémon in the first generation of the series, with a maniacal smile you can't resist. It's a design that's hard to top over twenty years later. However, one area the Ghost/Poison hybrid does pale in comparison to other Pokémon is his shiny variant, which offers a duller purple sheen that washes out all the color from this famous creature. If you use mega-evolution, this changes, but since the mechanic hasn't come into mainline games since the Switch's inception, we can hardly use that excuse.
9. Leafeon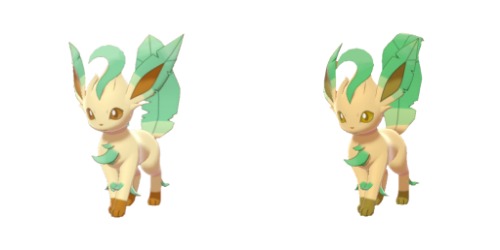 Eevee, the Evolution Pokémon, is known for its ability to evolve into multiple different forms, each with a unique type and design. While all of the forms for Eevee are sensational, several evolutions lag behind the others in terms of shiny glamor. Leafeon's shiny is the worst offender from this line, appearing almost indistinguishable from its original color palette. We'll never understand how this line has incredible shinies like Sylveon and Vaporeon but cheats the Grass-type variant.
8. Lucario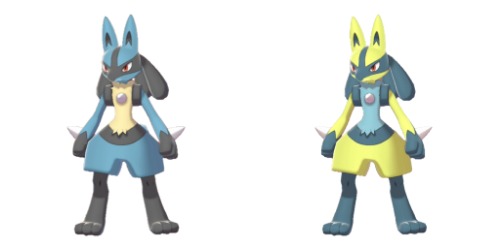 Just because you can tell that it's a shiny doesn't make it a passable shiny. Lucario is an excellent example of this. Lucario's shiny swaps its torso and body hues for an outright unsightly congregation of colors. Such a small change makes one of the most popular Pokémon in the franchise look wrong in so many ways. It's like Lucario's doing a bad Pikachu cosplay.
7. Cinderace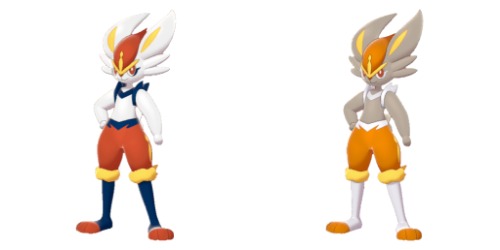 One of the standout Pokémon from the eighth generation was Cinderace, the final evolution of Scorbunny. This Fire-type starter kicks soccer balls made of fire at its opponents. With a simple white design and red, yellow, and black accents, Cinderace is a clean-looking athlete. Cinderace's shiny, on the other hand, offers none of the charms of its original design, opting for dirt brown and white accents that don't meld well with the orange or yellow that replace its previous offerings.
6. Volcarona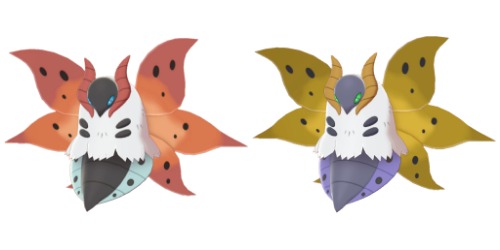 Volcarona has one of the most impressive and complementary designs of all the Bug-type Pokémon. The colors mesh so well in the original version of this Bug/Fire creature. With a perfect design, it's not surprising that the shiny is nowhere near as beautiful or appealing as the original version. Shiny Volcarona looks sickly with gloomy yellows and purples covering its once beautiful and vibrant body, denigrating a master class color pairing.
5. Dragonite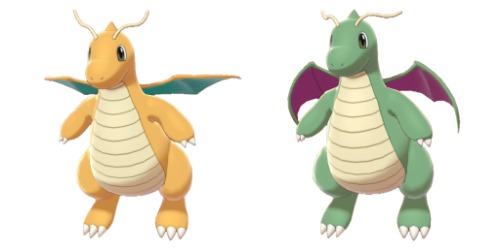 One of the most famous creatures from the first generation of Pokémon is Dragonite. This adorable and goofy-looking Dragon-type is equally cute and lethal on the battlefield. Its orange and yellow hues are beautiful, with a green shade for its tiny wings. Dragonite, unfortunately, has a shiny that completely disrespects its original design, melding an ugly shade of green with yellow and purple for colors that clash and make this beloved Pokémon offensive to the eyes.
Related: Best Shiny Pokémon of All Time
4. Garbodor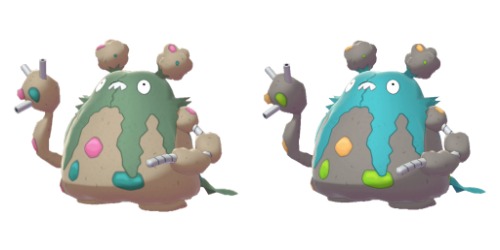 While you can tell the difference between the base form of Garbodor and its shiny variant, the change isn't for the better. This shiny highlights what makes Garbodor an unappealing Pokémon, giving bright hues to this trash-based creature's unkempt face and body for a haunting redesign. Putting makeup on a pig doesn't stop it from being a pig, and adding a shiny color swap to Garbodor doesn't make it any less disturbing.
3. Pikachu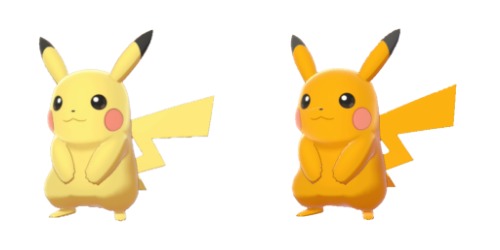 The face of the Pokémon franchise is, without question, Pikachu. This electric mouse accompanied Ash and millions of players on their journeys to become the very best, but what is Pikachu's reward for all the fame it brought the series? A shiny variant that makes it just a bit brighter and dulls its cheeks. While it's by no means the ugliest shiny in the series, it's far from series standouts like Greninja and Charizard. It's pretty impressive how unremarkable the shiny for the Pokémon mascot ended up being.
2. Garchomp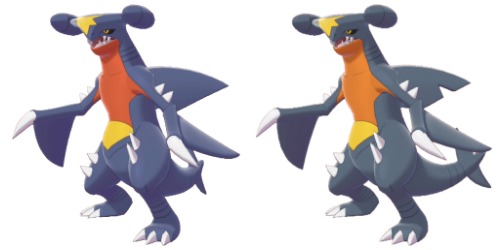 Garchomp is arguably one of the most beloved Dragon-type Pokémon in the franchise. This creature rose to stardom during the fourth generation of the series alongside Cynthia, the Champion of Sinnoh. You'd expect a fantastic shiny with a pedigree like that, but you'd be wrong in that assumption. Garchomp's shiny form is just a duller hue of its original colors that the untrained eye might not even spot without the shiny effects each time it's thrown out. It's incredibly disappointing when you consider how cool shiny Gabite is in comparison
1. Volcanion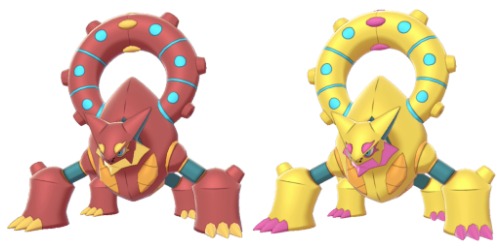 The only Fire/Water hybrid in all of Pokémon, Volcanion is as rare as it is beautiful. With red, gold, and blue working together in perfect harmony to create a gorgeous living volcano in Legendary Pokémon form, the design of this creature encapsulates its inspiration. Unfortunately, the shiny version of Volcanion spits on all that is holy and sacred about Volcanion, throwing in a disgusting shade of yellow, neon blue, and a dull pink to create an ungodly amalgamation that hurts the eyes to look at. We'll take the original color scheme over this nightmare any day.
For more on Pokémon, visit our other articles on Pro Game Guides like All Pokémon Go Field Research Tasks, Rewards, & Encounters.