After you've beaten the Champion Cup and completed the game's main storyline, there's still plenty to do in Pokémon Sword and Shield! We've put together a list of some of the post-game activities you can take part in once your League Challenge is over.
Obtain the Master Ball
Immediately after your victory, Professor Magnolia will visit your home in Postwick to give you a Master Ball – an extremely rare item that can capture any Pokémon without fail. You'll probably want to save it for use on a Legendary Pokémon, like Zacian or Zamazenta, or a high-level Shiny Pokémon.
Get a Charmander from Leon
While you're back in Postwick, stop by the upper floor of Hop's house and pick up a free Charmander left for you by Leon! This special Charmander will be able to Gigantamax once it evolves into Charizard.
Take on the Battle Tower and receive Type: Null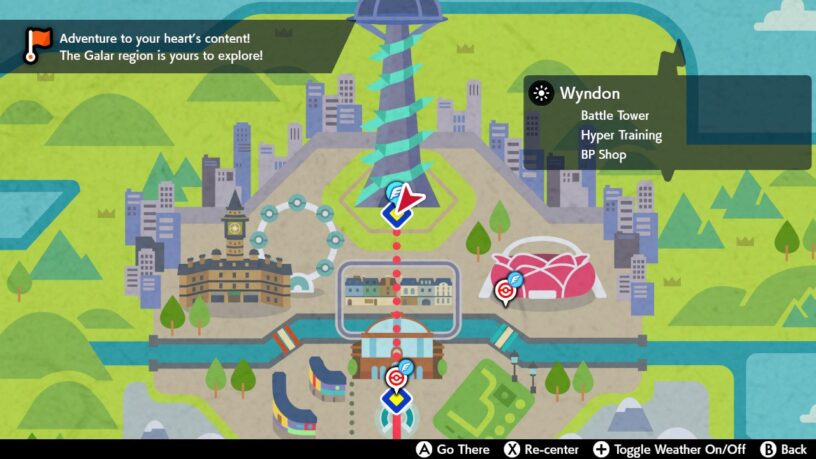 The classic Battle Tower makes a return in Sword and Shield, replacing the Rose Tower in Wyndon after you complete the game. Here, you'll have your Pokémon set to Level 50 and take on a gauntlet of extremely powerful Trainers in Single or Double Battles to earn BP (Battle Points). These can be exchanged for special rewards such as Mints and evolution items! You'll also be able to obtain the unique Pokémon Type: Null from a trainer in the Battle Tower, as well as the Memory items used to change Type: Null's type. The Battle Tower also lets you Hyper Train your Pokémon, improving their stat growth rates.
Obtain the IV Judge function
Once you've beaten Leon in the Battle Tower and gained the Poké Ball rank, you'll be able to check your Pokémon's IVs from the PC. IVs are the stat growth rates each Pokémon is born with, and are important if you want to figure out your Pokémon's potential, or breed a stronger Pokémon!
Catch a Legendary Pokémon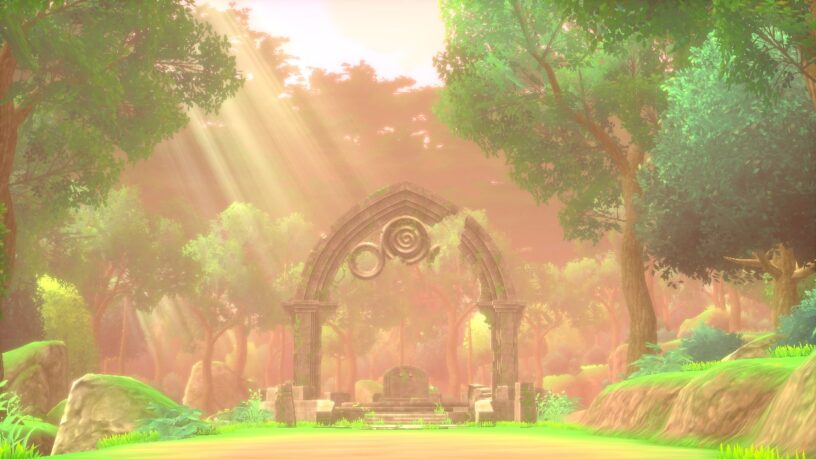 You'll soon be able to capture your version-exclusive legendary Pokémon, Zacian in Pokémon Sword or Zamazenta in Pokémon Shield. However, there's still a little more work to be done first. You'll first need to head back to the shrine in the Slumbering Weald to begin the final questline. Starting with another battle against Hop and an encounter with the bizarre Sordward and Shielbert, this quest will take you to each of the Gyms you've visited to battle wild Dynamax Pokémon, and eventually give you the chance to capture the Legendary Pokémon!
Rematch the Champion Cup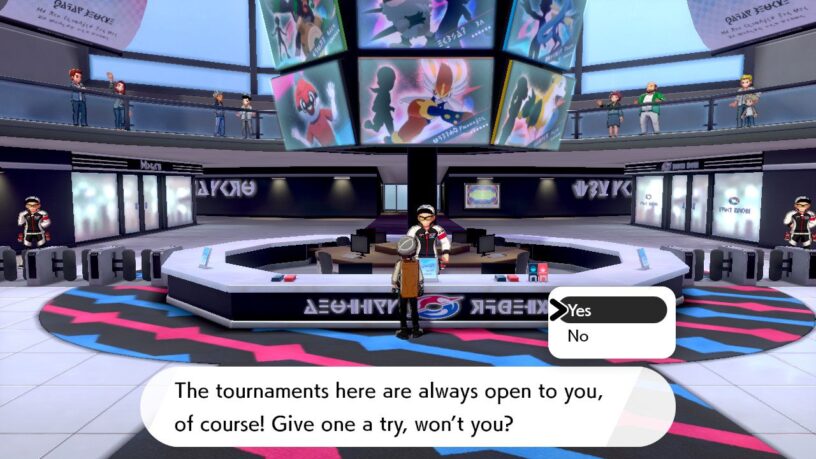 You'll be able to take part in the Champion Cup as many times as you like, which makes for a good way of getting extra money and Experience Points. Once again, you'll be taking on the various Gym Leaders and rivals you've met in the Galar region, along with several new Trainers. You can also invite specific characters to take part in the tournament – including Leon, who's now raised his Pokémon as high as level 70! You'll receive special rewards for completing the challenge repeatedly, such as Wishing Stars and Rare Candies.
Battle Morimoto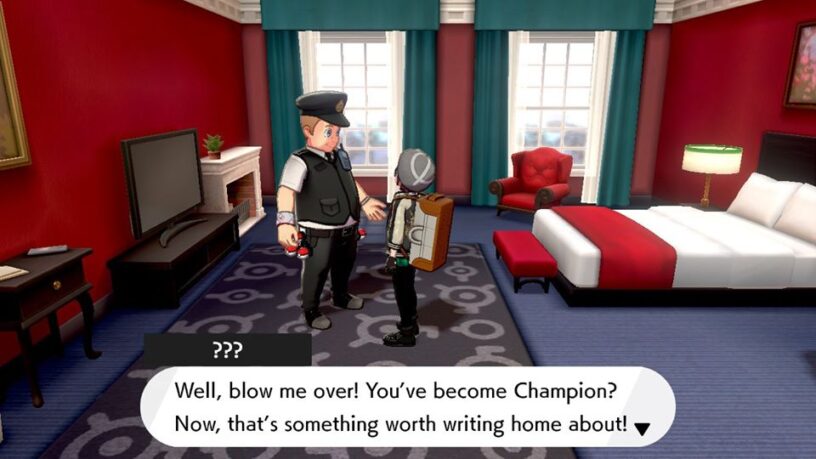 As per series tradition, Game Freak's Morimoto can be battled once each day – this time he can be found on the second floor of the Ionia Hotel in Circhester. This will be a Double Battle, so make sure you're prepared! He'll also hand over the Oval Charm, a Key Item that increases your chances of finding an Egg at the Pokémon Nursery, after you first defeat him.
Complete the Pokédex
As you might have gathered, completing the Galar Pokédex is no easy task. You'll need to do plenty of catching, trading and leveling up to get all 400 of Galar's Pokémon, but a good place to start is the Wild Area! If you do manage this feat, you'll be rewarded with the Shiny Charm, a Key Item which increases your chances of encountering Shiny Pokémon. You'll find this item at the Hotel Ionia in Circhester – enter the building to the left, then go upstairs and enter the leftmost room. Talk to the Director in this room, and after evaluating your Pokédex he'll give you a Shiny Charm!
Find new Dynamax Pokémon
You'll also find more powerful Pokémon in Max Raid dens, so make sure you have a variety of Pokémon with high Dynamax Levels at the ready! These include 5-star Max Raid bosses and unique Gigantamax Pokémon. You'll notice that the Watt rewards received from Max Raid dens has increased too, which makes it much easier to save up for rare TRs and Wishing Stars sold by the Watt Traders. Many of the Pokémon you'll find are too powerful to take on solo, so it's recommended to team up with a few friends for the battle.
Hunt for Shiny Pokémon
For an extra level of challenge, try searching for Shiny Pokémon! Shiny encounters are randomly determined, but there are several ways to increase your chances of finding one. If you've completed the Galar Pokédex you can visit the Ionia Hotel in Circhester to receive a Shiny Charm, which will make Shiny Pokémon more likely to appear in the wild or hatch from Eggs! You can also improve your chances of running into wild Shiny Pokémon by repeatedly defeating the same species in battle. Additionally, there's the Masuda Method for breeding Shiny Pokémon – for this, you'll need to breed a Pokémon from a game of a different language to your own. For detailed info on these methods and more, check out our Shiny Guide and Breeding Guide.