PowerWash Simulator wasn't content to stop its tie-ins with the Tomb Raider franchise. The 2022 darling is at it again, and this time is bringing the world of Final Fantasy VII to life with the Midgar Special Pack. Here's when it's releasing and what's included.
When does the PowerWash Simulator FF7 DLC release?
The Midgar Special Pack will be released on March 2, 2023. This marks the second major DLC tie-in with another property in just as many months for the title. It will be available on PlayStation 4, PlayStation 5, Xbox One, Xbox Series X|S, Steam, and Nintendo Switch.
Related: PowerWash Simulator Multiplayer – How to Use Room Codes
What's in the PowerWash Simulator Final Fantasy VII DLC?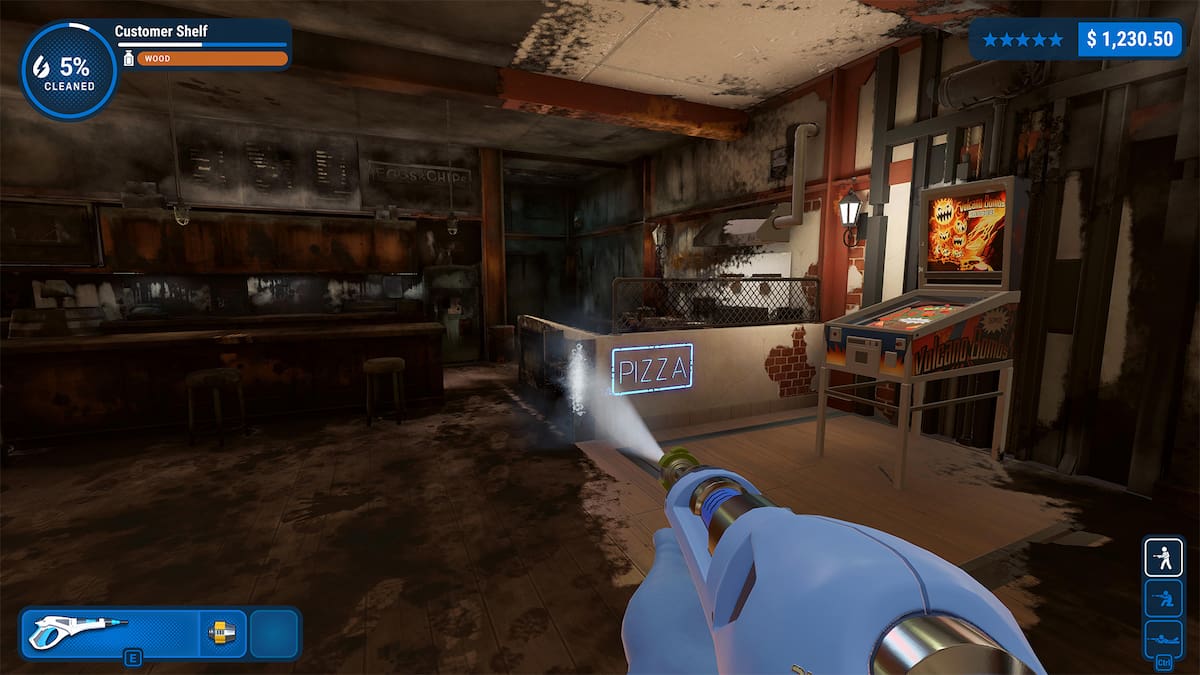 The Hardy Daytona and Shinra Hauler
Likely the most iconic vehicles from Final Fantasy VII, and they allowed Avalanche to make a daring escape from Shinra headquarters. Before anyone is to escape, these vehicles need to be squeaky clean.
The Scorpion Sentinel
A mighty tool meant to oppress any resistance to Shinra's empire, the Scorpion Sentinel has seen better days. However, that's nothing that a good washing can't fix. Just make sure to be careful around that tail.
Seventh Heaven
Tifa's pride and joy and makeshift Avalanche headquarters. Something has seriously gone awry here and the quaint little bar is in desperate need of a cleaning. While the team is off saving the world, maybe you can help them out.
The Mako Energy Exhibit
Shinra's pride and joy is the city of Midgar itself. This scale model shows just how mighty their empire actually is. A shame someone has covered it in grime and gunk. Perhaps you can remedy that.
The Airbuster
Shinra's secret weapon and last-ditch attempt at stopping Avalanche are the fearsome Airbuster. This might be your most difficult challenge, yet it should be actively pursuing some rogue agents down a highway.
For more PowerWash Simulator goodies, check out Every Tomb Raider level in PowerWash Simulator on Pro Game Guides.