PowerWash Simulator is a quirky and unexpected delight that was released on July 14, 2022, for PC and Xbox. The premise is simple, you're a small business owner with a big destiny ahead of you. Fortunately, it all revolves around a core gameplay loop that really and truly doesn't get old. With a trusty power washer in hand, it's time to clean up Muckingham and its surrounding area.
PowerWash Simulator - Catharsis in a Game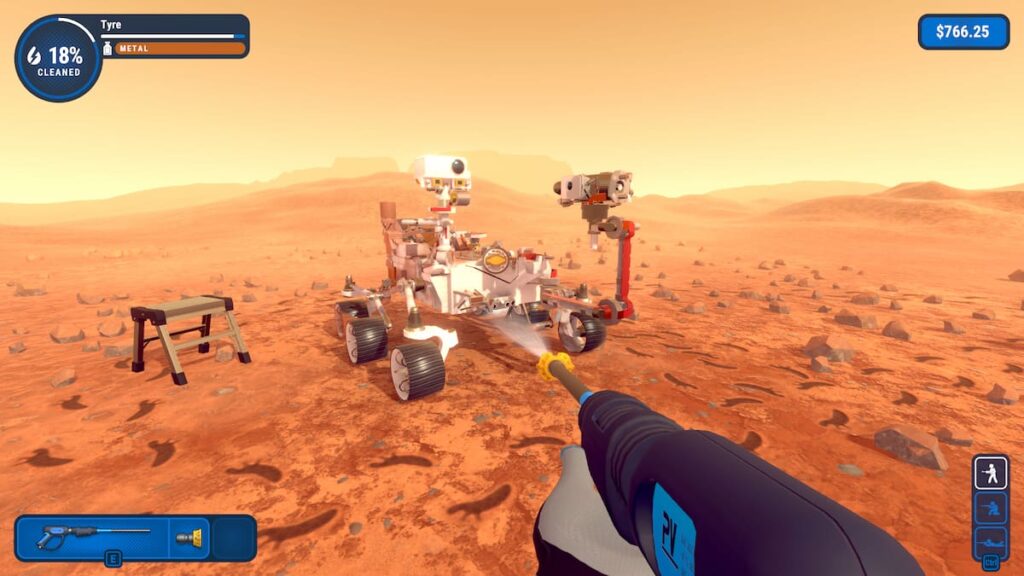 PowerWash Simulator is an unexpected treat in a time when gaming desperately needs one. It's a game with a lot of heart built into it that breaks the mold in terms of gaming as stress relief. Where power washing videos have taken off online, this sim brings that feeling to players at a very low cost of entry.
It cannot be overstated how good it feels to clean the various objects in PowerWash Simulator. Seeing a supposedly haunted house be transformed from a foreboding estate to a delightful family home is surreal. Throw in a timelapse video at the end of each job and it's like the icing on a perfectly baked cake.
But this isn't just a game with no rhyme or reason. As players work through the various jobs in Career Mode, texts and job descriptions build a world where the player is an integral part. Doing a thorough job will create referrals and repeat customers who share funny anecdotes, observations, and tales about the city of Muckingham. It's a very passive, yet endearing, way of world-building.
Related: Tips and Tricks for PowerWash Simulator
PowerWash Simulator - Missed Opportunities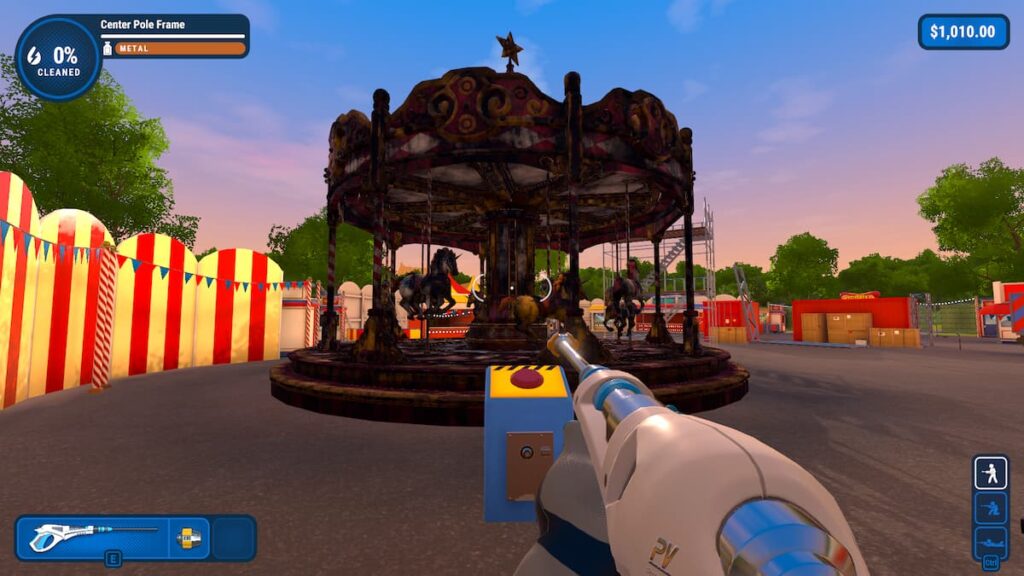 The only real flaw with PowerWash Simulator is its lack of matchmaking. As players progress through Career Mode, the jobs get bigger and more involved. Things like Ferris Wheels, subway platforms, and a literal pyramid will have players searching out creative ways to blast all the dirt away. Some of these levels will take literal hours to complete solo.
While there is co-op, it is relegated to one player hosting and providing a lobby code. This isn't as much of an issue on Xbox as the platform has an LFG service baked in. But on PC, players must resort to third-party services like Reddit and Discord. It's not ideal when a player needs to leave the game for any reason.
| Pros | Cons |
| --- | --- |
| Washing away filth is deeply gratifying | Lack of decent matchmaking |
| A huge number of jobs with plenty of variety | The grind is real towards the end of Career Mode |
| Upgrades feel meaningful and impact gameplay | |
| Story is surprisingly engaging and humorous | |
Verdict - Buy
Despite the shortcomings regarding multiplayer, it's almost impossible not to recommend PowerWash Simulator. It's something that is bold in its simplicity and unique in the great and vast sea of game genres. Rather than be another FPS, action game, or live service game riddled with microtransaction, PowerWash Simulator hearkens back to a simpler time. It shows that as long as the core gameplay is compelling and is supported by good writing, a game can really be about anything. It doesn't need fantastic graphics or even a soundtrack. It simply needs to feel good to play.
For more PowerWash Simulator goodies, check out How many levels are in PowerWash Simulator? Answered on Pro Game Guides.