Arkane Studios are one of the only triple-A studios still making Immersives Sims and Stealth action titles. Deathloop, Arkanes previous title, attempted to blend their immersive sim elements into a more action-focused rogue-lite adventure. Redfall, they're taking this same approach but incorporating an open world and a co-op campaign. I recently played 90 minutes of Redfall at a preview event; I was enamored by how well these systems meshed without removing what makes Arkane unique.
Choose your Vampire Slayer
The most significant departure for Arkane is the introduction of multiplayer and four playable heroes. While Dishonored 2 did allow the player to pick between Emily or Corvo as the main protagonist, Redfall pushes this further with four distinct heroes:
Layla: A biomedical engineer with telekinetic powers.
Devinder: A cryptozoologist with paranormal tech.
Remi: A combat engineer with a robot companion.
Jacob: A former military sharpshooter.
I played Redfall on PC for the preview and dropped in at level seven to pick some skills and tinker with the title's unique abilities. Each character has two upgradable abilities and an ultimate of sorts. I played as Jacob, who has a Cloak ability, allowing him to turn completely invisible for a short time, along with a Raven pet that marks targets in the world.
The first thing I did was to upgrade my Cloak, which allowed me to shoot without breaking my invisibility. This made for some exciting encounters where I could slay enemies unseen. Jacob's ultimate ability, Heartstopper, acts as an auto aim, snapping my reticle to enemies' heads for perfect headshots. The Skill tree is expansive, with several options for each ability and other passive skills. I enjoy deep skill trees that have noticeable impacts on my playstyle and found several skills that made tangible changes, even at level seven.
Related: What is Redfall? Release Date, Game Pass, Platforms & more!
An open world that's not too open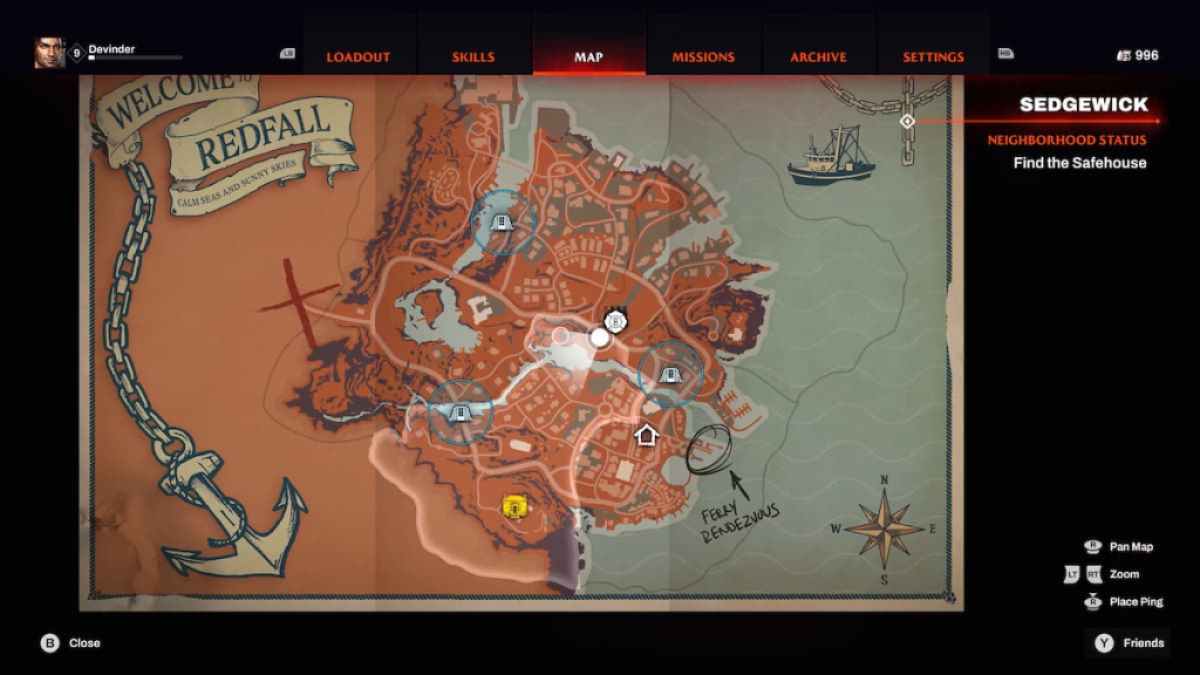 As open-world games have become more popular, I've become increasingly skeptical of their need in games. Open worlds often increase a game's overall playtime without increasing player enjoyment by having a massive checklist of chores to complete. Redfall's map may be small and missing the traditional collect-a-thon icons plastered all over, but it's certainly not empty.
Every house I found was explorable with Cultists or Vampires hiding inside with loot. Ever-vigilant vampires scour the rooftops waiting for the moment to pounce. As I explored the world, I cleared a safe house that gave me access to a new set of side missions, and even better, I found a Vampire Nest.
Vampire Nests are short dungeon-like content that features random enemies and effects each time you attempt to take one down. If you successfully defeat the vampires and destroy the heart, you are rewarded with a short time to collect the spoils before the nest collapses. These nests were the most enjoyable moments for me during my time with Redfall.
I completed three nests, each hosting different vampires and modifiers. Among them, one proved especially tricky as it contained elite vampires. The loot in these spaces and the open world is randomly generated; think Diablo-esque. Weapons have different rarities and can have unique effects attached. One legendary shotgun I found staggered vampires on hit and restored 15% of my HP every time I staked a vampire. Needless to say, this quickly became my weapon of choice in most encounters.
Redfall's weapon variety was lacking, which I found disappointing. However, the variety in the unique effects on these weapons kept me chasing that next drop to compare with my existing weapon. With more time, I can see myself getting lost in the load-outs, trying to find the right weapon and skills combination for my chosen character.
Tackle missions how you choose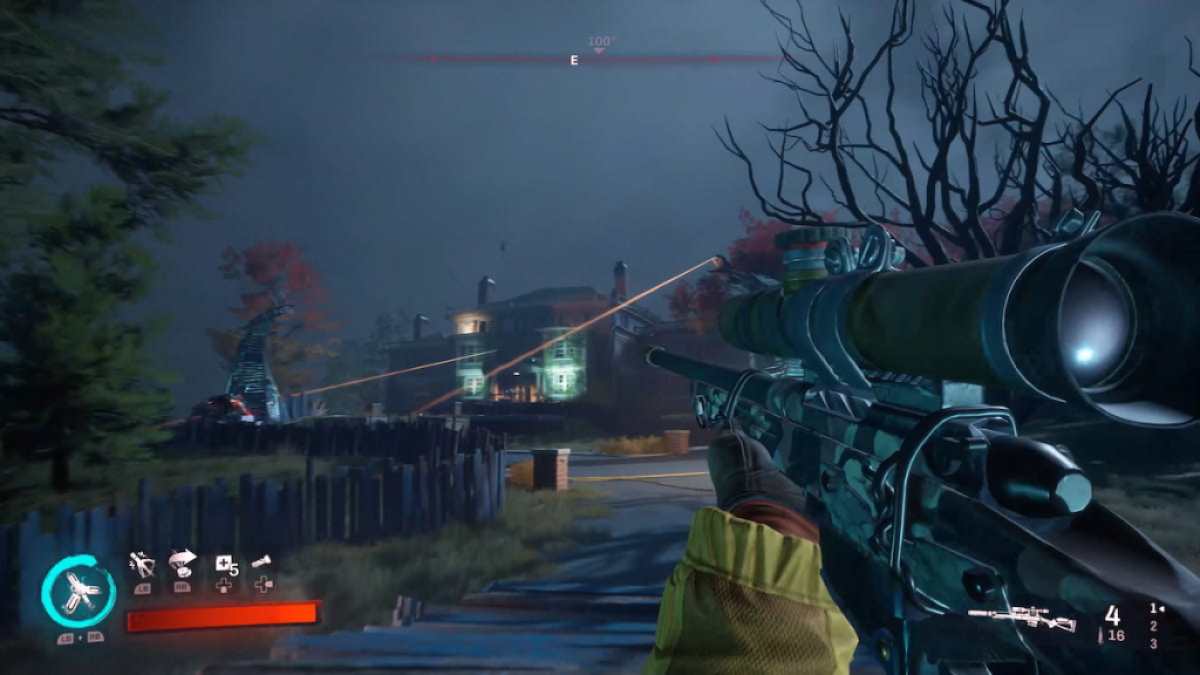 My primary concern with Redfall was the loss of player agency that makes up their immersive sims. Once I reached the main mission, which required me to investigate Dr. Addision's Mansion, find his lab, and learn more about the vampire apocalypse, my concerns quickly vanished. The mission objective was simple, find Dr. Addison's lab; it was up to me to figure out the rest.
I began my approach to the Mansion, carefully employing my stealth sniper playstyle of Jacob to its fullest—using his silenced sniper—to headshot Watcher Vampires who act as cameras, alerting others to my presence. Of course, stealth fails sometimes, and I had to take on a unique vampire, a Siphon, head-on. This type of vampire will suck blood, zapping away precious HP until I can interrupt them, which can prove very deadly. These are not the only unique vampires I encountered during my time; vampires and the human enemies, cultists, kept each area I visited fresh and forced me to employ different strategies each time.
Upon entering the Mansion, I needed to find three Dolls to be placed in Dr. Addison's Daughter's Dollhouse, which transported me to an alternate dimension of the Mansion to find echoes of the past, explaining the cruel Doctors' exploits. The mission objectives weren't handed to me, with icons telling me exactly where I needed to go and what I needed to do. This is typical of Arkane, and I loved every minute of figuring out the puzzle in Mansion as I tried to find the lab, then figure out what to do with the key I saw and later the Dollhouse.
A Unique twist on the Immersive Sim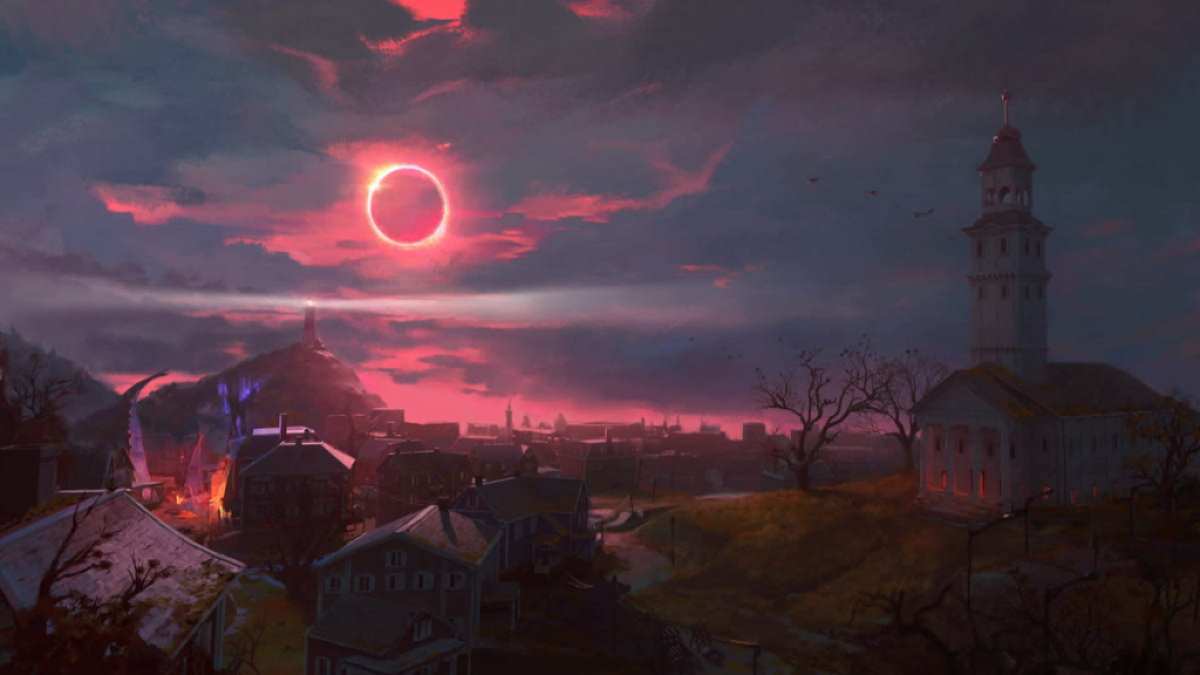 Redfall has been compared to Left 4 Dead, Far Cry, Borderlands, and many other titles in its short time. After my time with the game, I believe Redfall is simultaneously all, yet none of these. Arkane isn't trying to imitate a game we've seen in a similar genre. Redfall is an Arkane Studios game, first and foremost, taking inspiration from their previous titles while adding an open world and co-op campaign, and I cannot wait to play more.
For more information on gaming, check out the Hi-Fi Rush review – Changing reality with the power of rock'n'roll and How to join every Faction in Fallout 4 on Pro Game Guides.