Ever wonder what you would get if you mixed the exhilarating action of Monster Hunter and the crazed antics of Fortnite's building system? No? Well, neither have I, but we got it anyway, and it's called Wild Hearts. Believe it or not, this title is meant to take on the absolutely colossal Monster Hunter series. Crazy stuff, but from my roughly 25 hours of unrestricted gameplay with Wild Hearts, it is indeed a competent competitor. This game is serious about facing off against Monster Hunter and isn't afraid to stand on the shoulders of giants to do it, even with its slew of technical issues weighing it down. More on that later. Let's talk about the game first.
Playing Wild Hearts is like playing Monster Hunter with a logistical twist
Much like Monster Hunter, your sole purpose in Wild Hearts is to hunt down monsters, kill them, and wear their skins as trophies in the form of armor and weapons. Different monsters have different weaknesses and require you to strategize which armor and weapons to bring the next brawl. Wild Hearts does not try to stray far from the inspiration and has no qualms about it. Personally, I have absolutely no problem with this. Why fix what isn't broken? Where it does alter the formula, though, is that moment-to-moment gameplay tied to your typical monster-hunting experience.
Related: All Preorder Bonuses for Wild Hearts
You see, while Wild Hearts is very similar to Monster Hunter, it also differs in equally many ways. For example, weapons are handled similarly in both games on the surface, but Wild Hearts makes drastic changes to the meat of crafting weapons. You cannot imagine my shock upon learning that weapons have beefy meaningful skills, (yes, skills with an 's' attached to them). Not only that, but the skills can be transferred to other weapons in the tree through careful crafting and recrafting. I was thoroughly impressed with this because such a complex system offers a level of precise build variety rarely seen in other modern games. I can't wait to see what insane builds people come up with. This just scratches the surface of how Wild Hearts changes the playing field.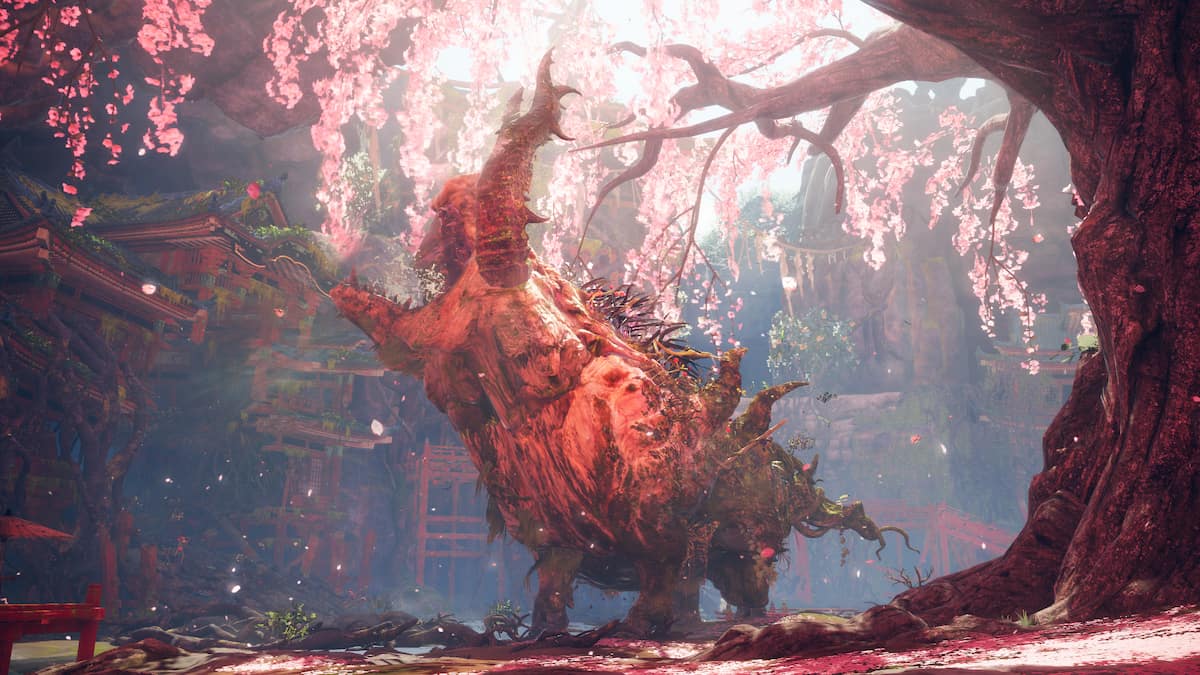 Wild Hearts also does away with many of the tedious annoyances that have plagued Monster Hunter from its inception. For example, Item bloat is non-existent here due to the addition of Karakuri: structures that can be built on the fly, anywhere, within the game world. Think of Fortnite building in a more limited, controlled scope. These structures vary massively and fill a vast majority of the roles that items do in Monster Hunter, all without the overbearing OCD-inducing bloat. They are not tied to your typical inventory, and there is little need for any sort of inventorial maintenance because of that. For someone like me, this is a godsent change to the formula.
Related: Is Wild Hearts coming to Xbox Game Pass on console or PC?
Another example of the removal of annoyances is the omission of weapon sharpness in Wild Hearts. I don't know about you, dear reader, but I've always despised having to constantly sharpen my weapon or be wholly ineffective against pretty much anything important in Monster Hunter. Wild Hearts says no to this and replaces the dated system with interesting mechanics for each of its eight weapons instead.
Wild Hearts weapons are easy to use, hard to master
I've used every weapon Wild Hearts has to offer, and I can say with confidence that they are easier to pick up than anything you'd find in Monster Hunter. In general, it feels like they all just have less going on, so there's less for you to learn. That isn't to say they aren't complex because they are. There are still plenty of nuances when learning a weapon in Wild Hearts.

Wild Hearts just plays noticeably faster than Monster Hunter, so faster decision-making is a necessity against some of the game's harder beasts. The Katana, for example, is rather simplistic to pick up and play, but many of its attack chains flow smoothly into each other with precise timing. It takes time to digest when and where to chain into another combo, and even after my 10 or so hours on the Katana, I still have much to learn from it.
Wild Heart's environments are both stunning and terrible at the same time
This is where Wild Hearts really faltered for me. Wild Hearts' environments take the incredible detail from Monster Hunter World's level design but fail to orientate them in a way that doesn't outright confuse the player. The result is a world full of interesting ideas with seemingly mediocre implementation.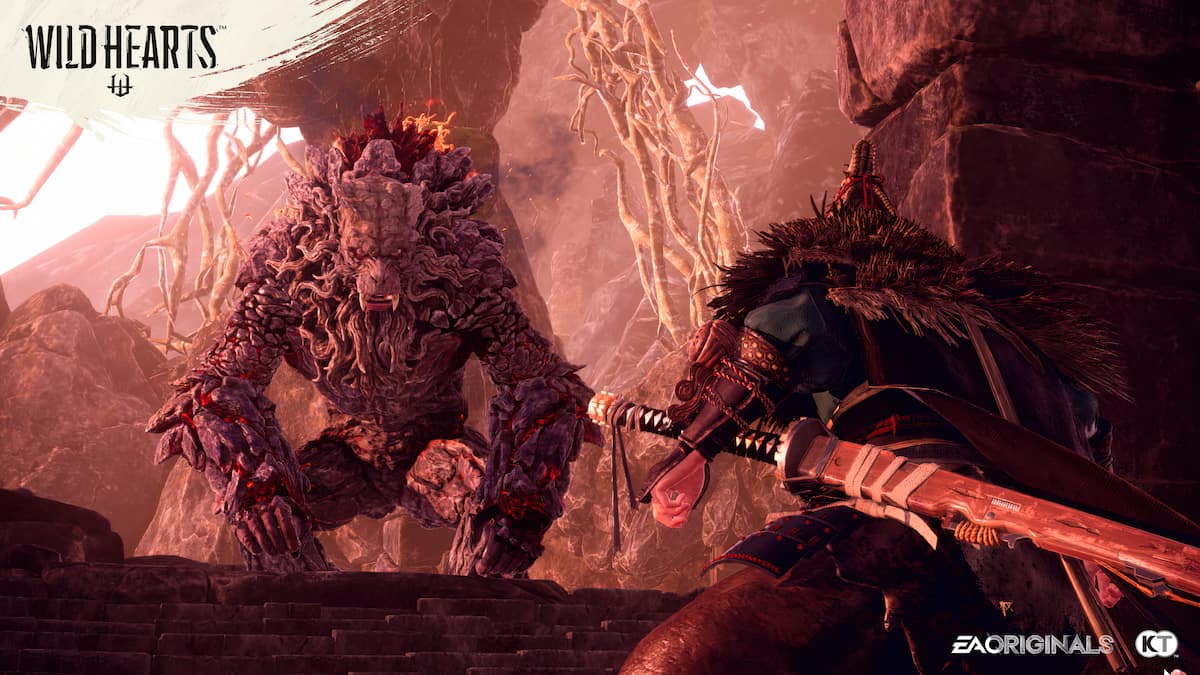 Like Monster Hunter World and Rise, Wild Hearts' world is split into large open levels full of stuff to pick up and interact with. Numerous environments are split into each open level, and what you'll find in them varies depending on factors such as time of day and ecosystem. Where Wild Hearts fails hard is how ridiculously convoluted the open levels really are. Winding tunnels litter the first map you'll play on, but there is no mini-map to help you grasp where you are on the map. With the existence of Karakuri, you can often go way over obstructions, but this often led to me overshooting my desired destination by a country mile. I also found it somewhat difficult to track fleeing monsters at times due to how twisted these levels can be. Navigation was, and still is, by far the most annoying thing to deal with in Wild Hearts.
Related: What time is Wild Hearts playable?
In a similar vein, graphically, Wild Hearts looks amazing at some points and awful at others. The extreme spectrum contrast means there are moments in Wild Hearts where you'll be looking at a scene, admiring the view, and also noticing the horrific low-res textures on objects in that scene. It is such a bizarre mesh of graphical quality that it is difficult to describe how I really feel about it. This is by no means a dealbreaker, but I had to mention it.
Performance in Wild Hearts is not great on PC
I played all 25 of my hours with Wild Hearts on my high-end PC, and all 25 of those hours were plagued with performance issues relating to random FPS drops. This drop is by no means unplayable, but it felt common to drop to 40-60 FPS in high-action situations, which is pretty unacceptable when I'm used to having a constant 144 FPS in other current-gen titles. What's worse is that Wild Hearts, even at its best, doesn't look better than games like Elden Ring, a title that also had performance issues on PC at release, yet general performance is so much lower. A day-one patch has already been rolled out on consoles, and a PC patch is in the works, which the team has addressed over on Reddit. Hopefully, the Wild Hearts team listening to player feedback will help alleviate the game's optimization issues.
Wild Hearts is a very fun experience plagued with graphical and technical issues
Overall, I've enjoyed my time with Wild Hearts and plan to continue playing to its conclusion. There's plenty to like here, especially if you're a Monster Hunter fan. I just hope that Koei Tecmo and Omega Force have some sort of plan to deal with the awful performance issues, as I feel they alone are significant enough to sink this game before it can even get the chance to swim.
Looking to play Wild Hearts on release and need a good resource? Check out All Kemono in Wild Hearts and keep an eye on Pro Game Guides for more guides, tricks, and information.