For gamers who enjoy a good hunting adventure, Wild Hearts is a new twist on the genre. The game is set in a world where giant, nature-infused beasts roam freely, and players must use technology and ancient techniques to hunt them down.
There are two different editions of the game, but pre-ordering either one comes with some in-game bonuses. These include:
The Ferocious Kemono emote.
Poker Face chat stamp.
Just Woke Up chat stamp.
Praying chat stamp.
Besties chat stamp.
Sleepy chat stamp.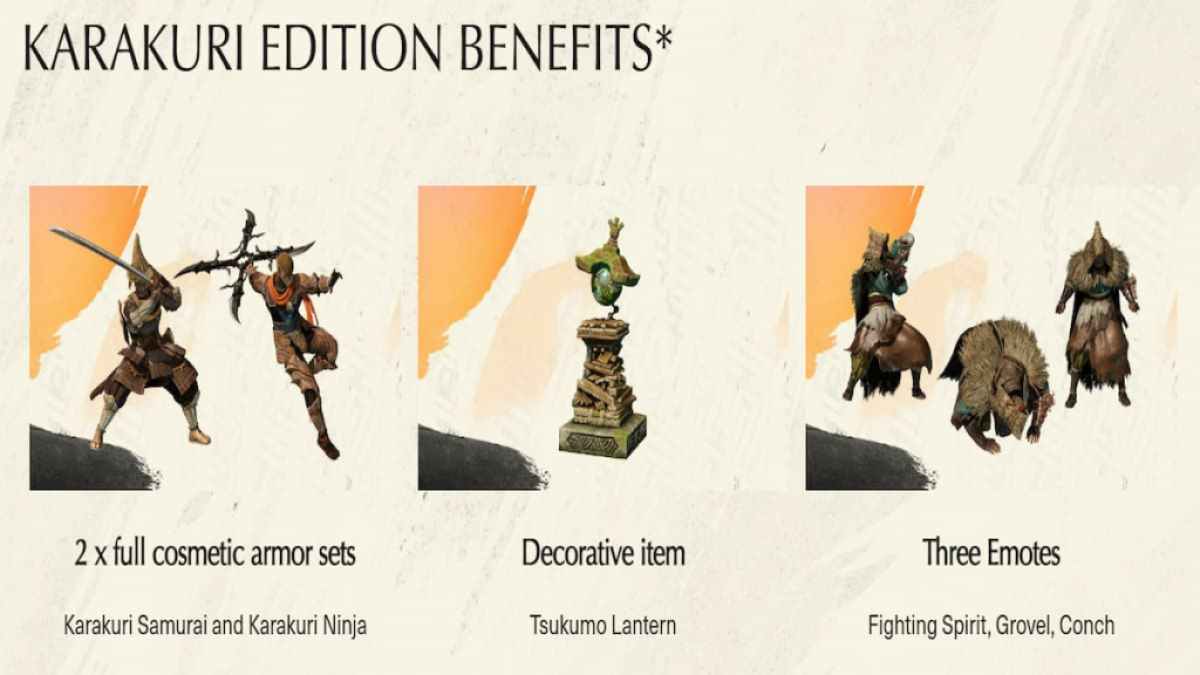 What are the different editions of Wild Hearts?
Wild Hearts has two editions that can pre-ordered. The standard edition, and the Karakuri edition. The standard edition is what was mentioned above that comes with the same pre-order bonuses as any edition you get. The Karakuri edition comes with the following:
A copy of Wild Hearts.
Ferocious Kemono emote.
Five chat stickers: Poker Face, Just Woke Up, Praying, Besties, and Sleepy.
Three additional emotes - Fighting Spirit, Grovel, and Conch.
A decorative Tsukumo Lantern.
A complete armor set of the Karakuri Samurai.
A complete armor set of the Karakuri Ninja.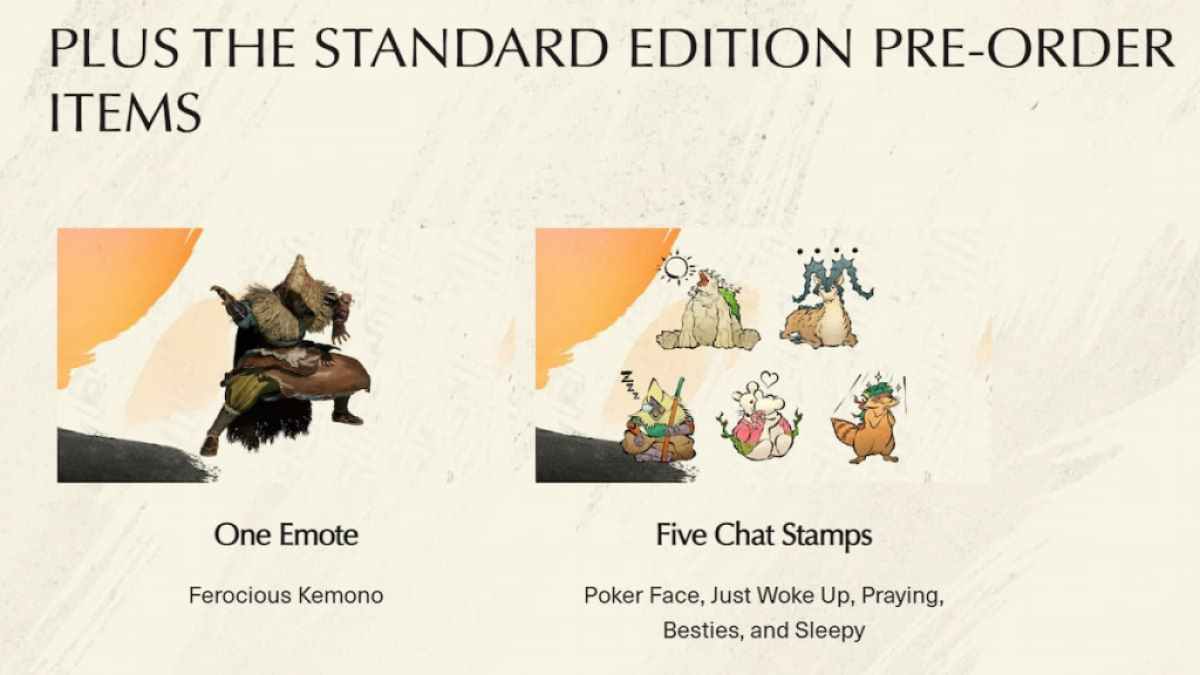 While these bonuses are primarily cosmetic in nature, they still offer players a fun way to express themselves in-game. Get ready to embark on a thrilling journey through Feudal Japan in Wild Hearts!
For more on Wild Hearts, check out What time is Wild Hearts playable? only on Pro Game Guides.