Wild Hearts is a title filled with glorified highs and abyssal lows. Playing this game summoned a spectrum of ever-changing emotions for me because of how jarring aspects of it can be at random times. As a huge Monster Hunter fan, Wild Heart does a fantastic job scratching that itch, yet with a number of odd design decisions, and abhorrent general performance, I have to seriously ponder why this gem was put out on shelves before being completely shined. The paint is still wet on this one, folks, and it's going to be some time before it dries.
Gameplay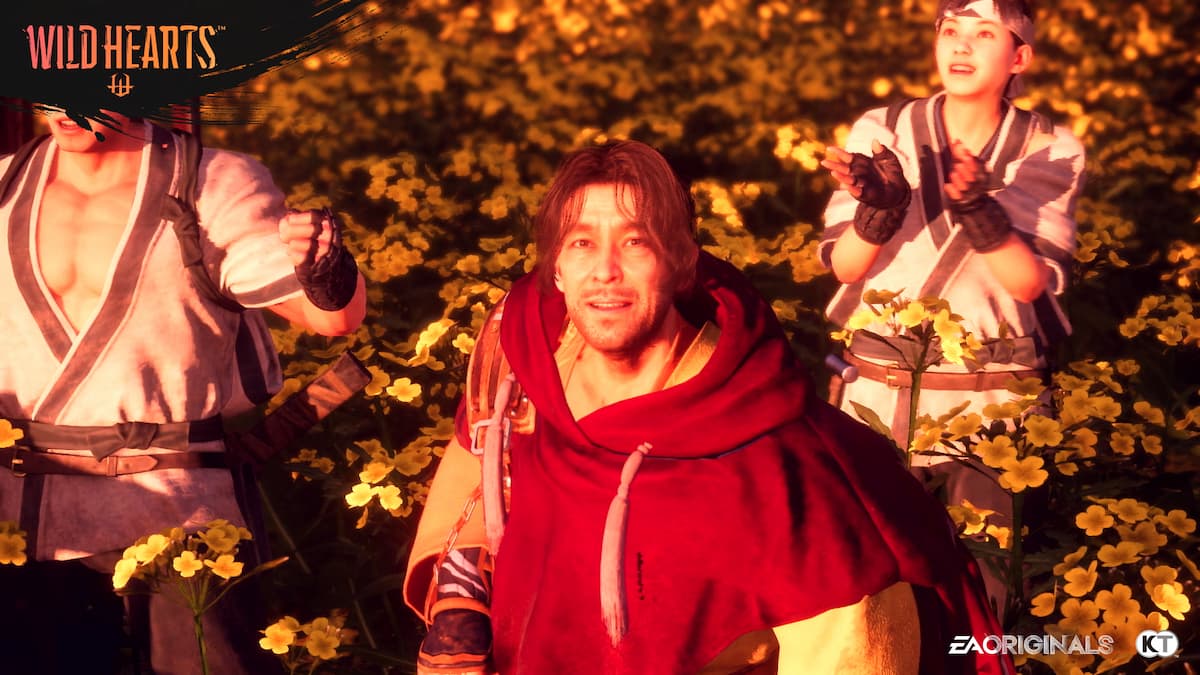 Wild Hearts plays akin to its obvious inspiration, Monster Hunter. It has a central hub for hunt preparation and open-field maps where hunts will take place. The core loop is extremely simple: kill big monsters, get their materials, and craft better gear. This loop repeats until the final credits roll, but it is expansive enough to keep your interest all the way through. It is a tried and true cycle, and Wild Hearts has no problems adapting it to its own unique style.
When you begin Wild Hearts, you are given a tutorial on the game's most basic functions and are then thrown into the game's first open field map. After a bit of a forgettable story, you are then tasked with hunting Kemeno, fantastical beasts based on Japanese mythology. This is the meat of the game and what you'll be spending most of your time doing. As you might expect, this task is repetitive, but, like Monster Hunter, this repetition is masterfully masked with a stellar combat system.
Combat in Wild Hearts is fast-paced, yet methodical in nature. Wild Hearts let you choose between eight unique weapons, all with their own set of mechanics. Each swing of a weapon in Wild Hearts comes with a sense of somewhat realistic weight and power attached to it. An overhead swing with the Nodachi delivers a powerful blow, but also a convincing stiffness that must be accounted for. As such, attacks must be deliberate and calculated, or else you'll find yourself flattened by the very beast you hunt.
Where Wild Hearts really shines though is its unique Karakuri mechanic. Karakuri are a set of structures that can be instantaneously built almost anywhere in the game. Structures range from basic cubes for scaling height, to building ziplines for crossing over massive canyons, to even constructing refineries for in-house ore production. It feels like you're setting up a whole base in a classic RTS because of the sheer volume of tools available to you here.
Score: 5/5
Multiplayer
Multiplayer in Wild Hearts is similar to playing other session-based games on the market. A host can set up a session via the Campfire Karakuri structure and then invite players into their game. There are some disappointing limitations though. For one, only the host can build on Dragon Pits, the main way of increasing your Karakuri capacity. The host's capacity for building Karakuri is also shared, and the players that join the host must abide by the host's limits, despite their own progress. Not cool.
Outside of general functionality, hunts in multiplayer were genuinely exciting because Basic Karakuri do not share the same host-level limitations. Each player can use Basic Karakuri freely, meaning there is room for some insane team combos. At one point, I put up the Bulwark Karakuri to help a downed teammate. The foolish Kemeno charged straight into the Bulwark, knocking himself out in the process, while I succeeded in teammate revival. It is moments like these that make Wild Hearts such a fun game to play with a group.
Related: How to unlock Bulwark in Wild Hearts
I do have a gripe, however, about the free usage of Basic Karakuri in multiplayer. You see, several Basic Karakuri structures activate the moment you get near them. Placing the Spring Karakuri will launch you forward if you get close to it. Since everyone is affected by Basic Karakuri in the same way, you can also use your team's Basic Karakuri for a similar effect. The problem with this is that sometimes I would be fighting a Kemeno, only to accidentally run into a teammate's Spring, launching me into unwilling danger. Annoying, but not a big deal, all things considered.
Score: 4/5
Music/Sound
The music and sound in Wild Hearts are a mixed bag. General sound effects like bird chirps and footsteps sound believable, but nothing jaw-dropping. Weapon swings, hammers crashing into the ground, Karakuri summons, are all standard fare. Nothing bad, but nothing amazing either. Many of the music tracks that play when you're fighting large Kemeno are very memorable though. The high I got from listening to highlights like the gloom-inducing track of a Fumebeak, and the cold, last-stand vibe given off by a Deathstalker, was incredibly exciting.
Voicing acting left a lot to be desired, however. I played with the default English dub, and found most of the voices unfitting for the characters. Much of the delivery felt forced or over-exaggerated to the point of hilarity, and it pulled me out of what little viable narrative Wild Hearts had to begin with.
Score: 3/5
Graphics and Performance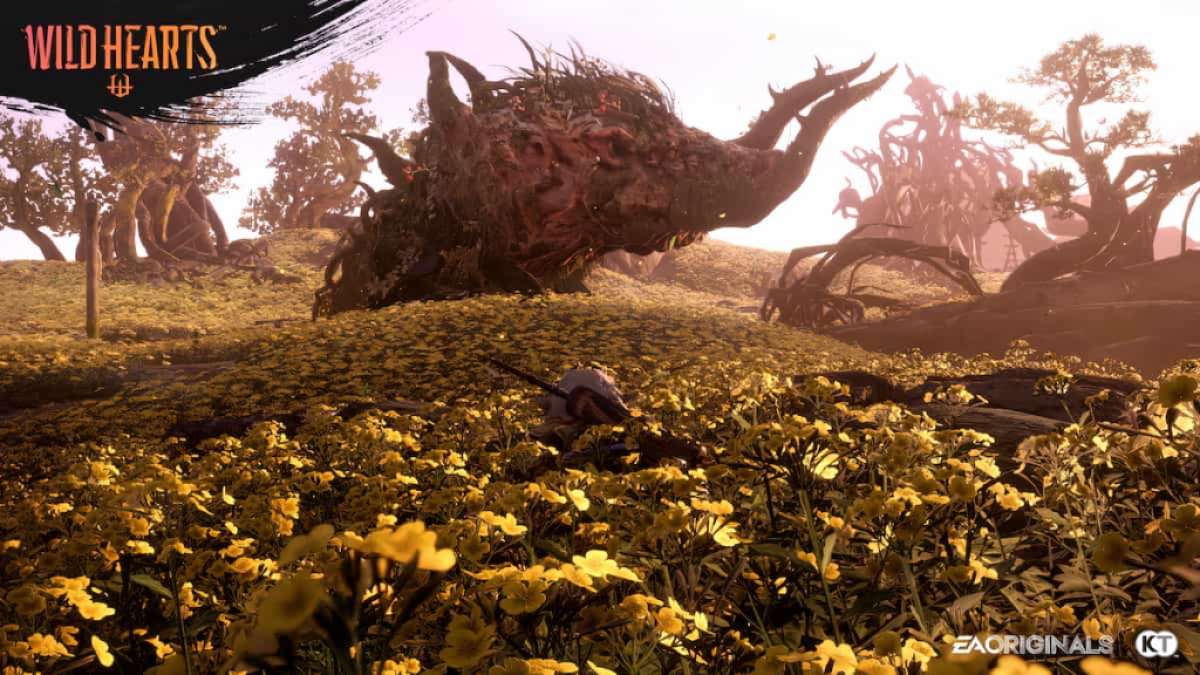 The graphics in Wild Hearts are far from current-gen. Textures on static objects are very muddy and often blurry, drawing your eyes to them the moment they come into view. There are times when the game actually looks decent, but those times are rare. When you're just looking over a large dandelion field, the game can look pretty good. Still, the extreme contrast is a jarring eye sore, to be honest.
Then, we come to performance, which is abhorrent to a degree that cannot be overstated, with the largest offender being on PC. Despite having a high-end PC to run the game with, I ran into frequent drops in frames during even non-combat scenarios. Every time it happened was very noticeable because of how often FPS (Frames Per Second) would bounce around at random. In combat, at times, the game would even drop below 30 FPS. This is not acceptable for a game of this graphic fidelity.
I ran Elden Ring and Hogwarts Legacy on max settings the moment they came out. Both games had notable performance issues on PC, but nothing my system couldn't handle. For both of these titles, a little tweaking in the settings got me near-perfect performance. Sadly, this is not the case for Wild Hearts. No matter what settings I used, whether a preset or custom setup, nothing seemed to make any viable difference toward improving performance. I think this establishes just how awful Wild Heart's optimization really is in a few words.
Score: 1/5
Verdict - A great game marred by awful optimization
Wild Hearts is a refreshing take on the monster hunter genre that willfully takes from its inspiration but adds enough innovation to be its own flavor. It has fun gameplay, solid mechanics, and a progression system that differs from the norm. Unfortunately, while everything about the actual game is amazing, nothing stops a show faster than a terrible performance, and Wild Hearts has that in spades. I hope that Koei Tecmo and Omega Force work fast to fix these issues because under them is a very positive experience that many will miss out on if nothing is done.
We received this code from Koei Tecmo for reviewing purposes.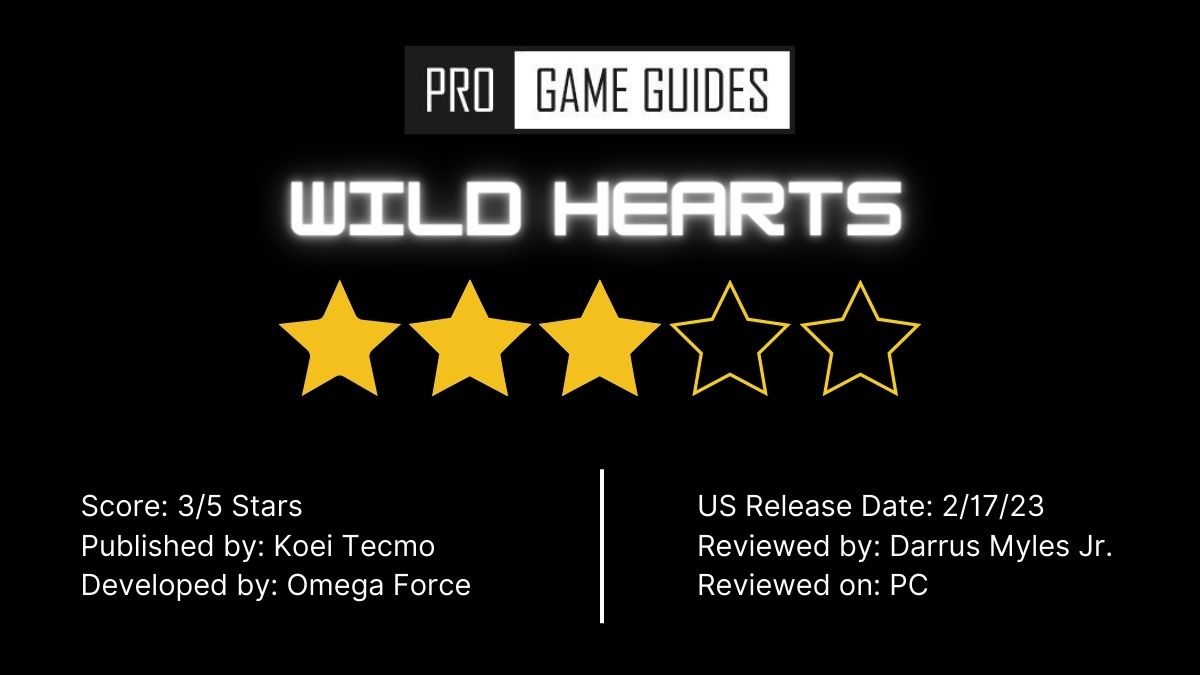 For more information relating to Wild Hearts, check out Wild Hearts – Karakuri Tier List on Pro Game Guides.