Monster-hunting action RPG Wild Hearts has a host of systems and customization features to help you create your perfect hunter. Once you've created your character, you can continue to customize its appearance via a Dragon Karukai called the Looking Glass. But some players are surprised to find that you can further change your look by dying your armor pieces. Read on to find out how to dye your armor in Wild Hearts.
Wild Hearts how to dye armor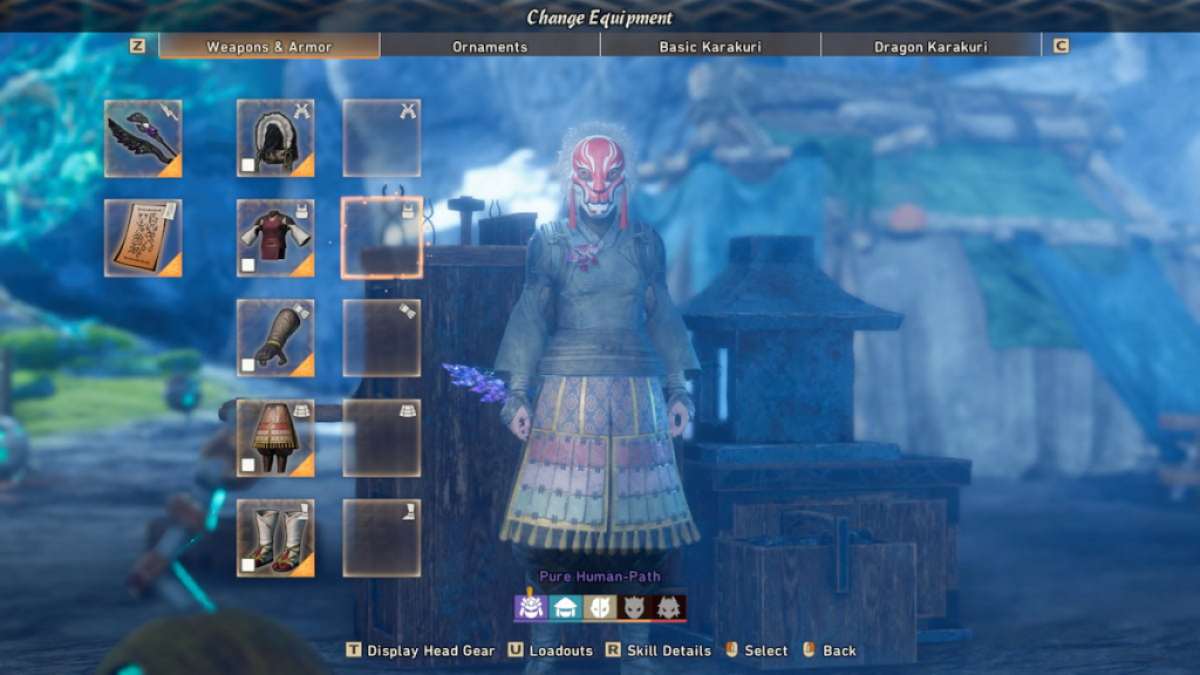 It's important to note that you cannot dye all armor in wild Hearts, only certain sets. You'll know if you can dye a particular armor piece because it will have an icon in the bottom left of its individual image in your inventory or character sheet (see the white squares on the armor pieces above). If an armor piece has this icon, you can go to the Forge menu and select Change Equipment. The option to Dye will now become available. There are a limited number of colors for each armor piece, but you can additionally alter brightness and saturation.
Related: Wild Hearts – Human-Path and Kemono-Path, Explained
This ability only starts when the Kemono armor set becomes available to you, after fighting Mighty Kemono, but the option is not flagged up and there's nothing such as a tutorial. So, if you aren't curious about this new icon, it is easy to miss. It is also worth noting that successfully dying a piece of armor gives you the Style Seeker achievement.
If you want more help with Wild Hearts, we're here to help at Pro Game Guides! Check out our Wild Hearts – Weapon Tier List, All Monster weaknesses in Wild Hearts, and more!