Although you learn the box and spring Karakuri through the introductory mission, there are several other types of Karakuri you can wield throughout Wild Hearts. In addition to the basic Karakuri types, there are multiple Fusion Karakuri that can be learned in the heat of battle. These actions combine the skills you already know, revealing a more complex way to use the tools you've been given. Here's how to unlock the Bulwark Karakuri in Wild Hearts.
How to get Fusion Karakuri in Wild Hearts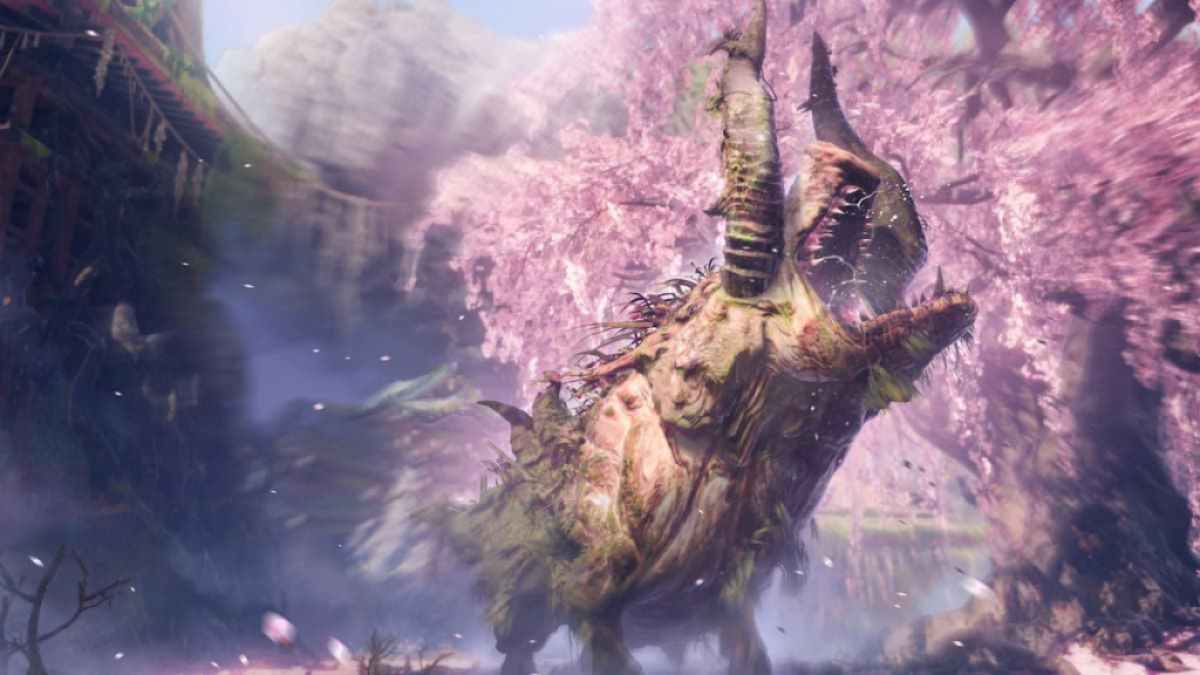 You can learn the first type of Fusion Karakuri, also known as Bulwark, by fighting the Kingtusk giant kemono. Around halfway through the battle, the Kingtusk will prepare a special move where he swiftly charges toward you. This will trigger a quick time event where you must stack Karakuri boxes on top of each other, in a pattern of two boxes long and three boxes high. This creates a Bulwark to stop the Kingtusk's charge attack, causing him to crash into the wall. From this point onward, you have unlocked the Bulwark Karakuri.
Related: Is Wild Hearts coming to Xbox Game Pass on console or PC?
You can obtain other Fusion Karakuri by fighting giant kemono for the first time. These revelations always occur in the heat of battle and are typically used to counter a specific kemono attack. To view the Fusion Karakuri you have not unlocked yet, open the Karakuri tab of the menu and view the center column. Some Fusion Karakuri have alternate requirements where you must have learned a different skill in order to unlock that type of Fusion Karakuri. If you're trying to unlock a particular Fusion, make sure you have completed all prior requirements before facing its battle.
For more Wild Hearts guides, come check out All Kemono in Wild Hearts here on Pro Game Guides.