Redfall has some exciting playable characters, each with their own unique skills and personalities. Despite being unable to create your own character, you can still change how the heroes look by unlocking different outfits, styles, and accessories exclusive to each character. Here's how you can change up your character's outfit, so you can go out and kick some vampire butt and look good while doing it.
How to get more outfits in Redfall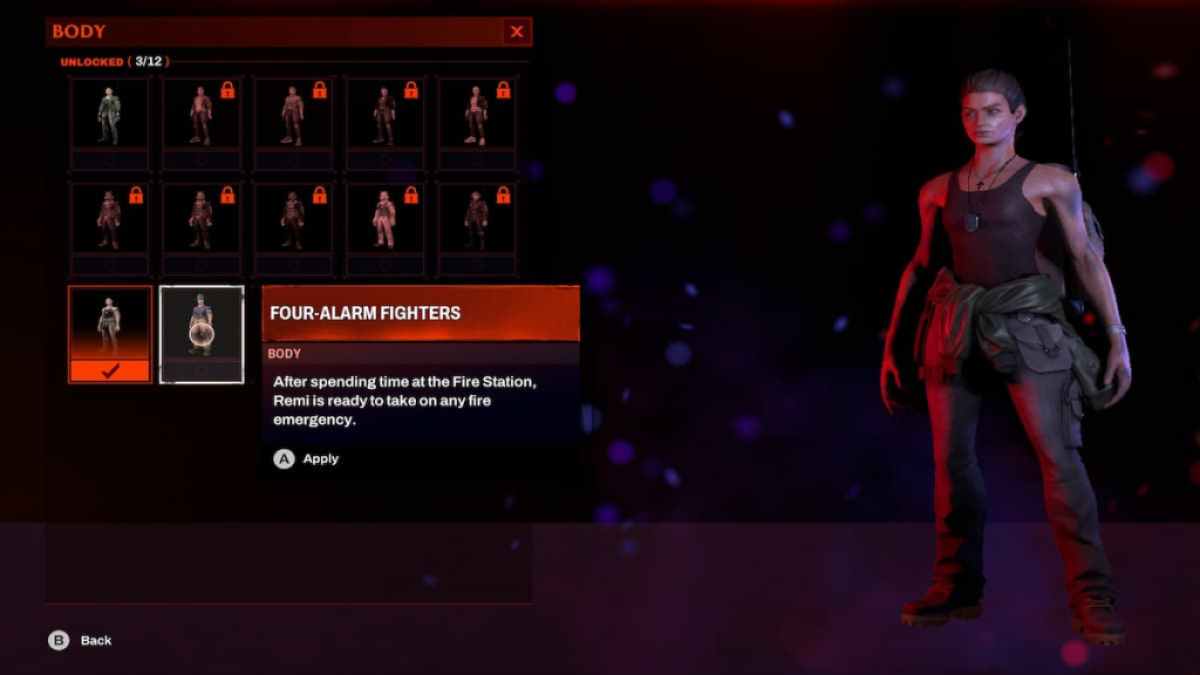 Depending on what character you are playing (I personally chose Remi), you will begin unlocking different outfits for them as you work through the story missions and side quests and discover new locations around the map. Each outfit you unlock is specific to the mission or location you just discovered and the character you are being, e.g., Remi gets some fireman overalls for clearing out the Fire Station. Smaller outfit details like hats or backpacks can be found as loot around the island.
You can also unlock some exclusive outfit rewards by purchasing packs for the game, such as the Vampire Hunter pack, or upgrading your game to the Bite Back Special Edition. These usually include an outfit for each character, so even if you switch heroes, you'd have the special Bite Back outfit available to them as well, but in their own unique style.
Related: When do you unlock Vampire God Remnant and Blood Remnant in Redfall?
How to change outfits in Redfall
To change your character's outfit, you'll need to open up your Menu and head to the Loadout tab. Here you will see all your equipped weapons and a picture of your character in the middle. Press A on the picture of your character to begin changing their outfit.
In this Customization Menu, you will have the option to change their Head, Body, Full Outfits, and Backpack. All locked outfits will have a red padlock over them. The numbers beside the various selections are the available choices you have currently unlocked. Click A on the items you want to change into, and they will be displayed on your character. It will also give you a brief description of how you unlocked the style when hovering over it. You can mix and match all styles and find the perfect one for you.
Looking for more Pro Game Guides Redfall content? Check out our guides on How to equip a Stake in Redfall or What mission to choose first, A Grave Situation, Giving You Tomorrow, or A Voice in the Dark in Redfall!