The Resident Evil 4 remake demo is finally out, bringing us back to the village we know and love. The Las Plagas cultists are more unsettling than ever, with bloody eyes and a drive to kill. In the remake, these cultists can hold you still, enabling their allies to land a few blows. If you fail to execute parries, enemies can easily overwhelm you and bring your health bar to red. Come join us as we explain how to heal in the Resident Evil 4 remake demo.
Can you heal in the Resident Evil 4 remake demo?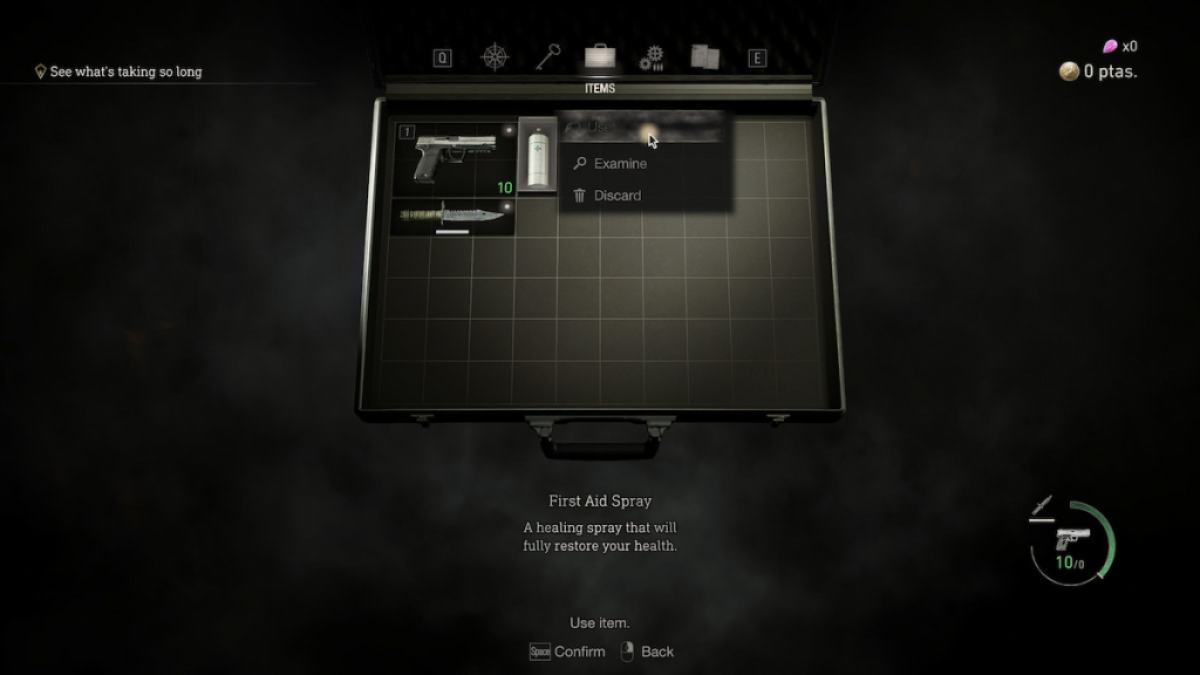 You can heal by first opening your inventory, then selecting the First Aid Spray. From here, press the Use option and you will heal to full health. If you are carrying both a Red Herb and Green Herb, you can also combine them to create a healing salve. To do this, select one of the two herbs and press Craft. In this crafting menu, you can view all possible recipes for healing items.
Related: 7 reasons why we can't wait for Resident Evil 4 Remake
By combining a Red Herb and Green Herb, you receive three times the amount of healing that a single Green Herb provides. If you are unable to find a Red Herb, however, you can still consume a solitary Green Herb for a health boost. Alternatively, if you locate two Green Herbs, you can combine them for extra healing. There are only a couple of herbs available in the demo, but since the game has adaptive difficulty, you may find additional herbs if you die multiple times.
For more Resident Evil articles, come check out Will Resident Evil 4 Remake be on Steam Deck? Answered here on Pro Game Guides.