Resident Evil Village has a ton of hidden chests and keys that unlock them. But here, we will explain where you can find the Lone Road chest key.
Where is the Resident Evil Village Lone Road Chest Key?
To find Lone Road chest key in Resident Evil, you must first complete the Castle portion of the game. After this, you will be able to find and get the key from a neckless inside a chest at Luiza's house. If you don't remember where this is, it's the house up on a hill past a field that you escaped with a car from.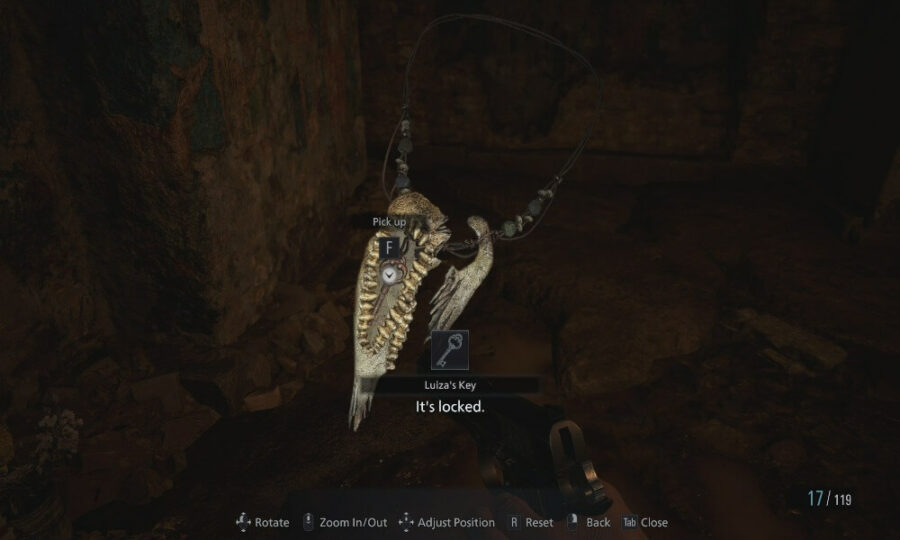 The Duke will also mark the location on your map, so there are no worries about missing this chest. That said, at Luiza's house, you can find the chest sitting on the doorstep. Open it, and you will find the neckless -however, to get the key, you must first examine it.
Upon examing it, you should see that you can remove a large crystal, remove it, and you should see the key poking out of where the crystal is. Examing the neckless again will allow you to get the key. It will also be called neckless with a key instead of Luiza's neckless.
Once you got the key, you will be able to open up the chest hidden in one of the rooms on Lone Road, and upon opening it, you will get a rare treasure item called Cesare's Goblet.
For more on Resident Evil Village, we at PGG recommend checking out both How to get the S.T.A.K.E. Magnum in Resident Evil Village and How to get and combine the Madalina Body in Resident Evil Village.