Having the best Roblox avatar aesthetic is always important to me, but even more so when playing a roleplaying like Royale High. A huge part of Royale High is creating the perfect royal attire looks, and thankfully, there are so many choices to choose from. We put together a list of some of the best pastel-themed looks you can recreate on your character for any occasion!
Best Pastel Outfits in Royale High
Some special accessories and items in Royale High can cost in-game currency or Robux, but we created a list of some great outfit ideas that you can recreate without spending anything; plus are great for competing in the Pageant mini-game. If you'd like to add your own touch with special items, feel free! To get started, open the Dress Up menu on the right side of your screen, and you can search for the following outfit pieces or look for them in the drop menu as we listed them below:
Pastel Outfit 1 - Candy
This outfit is all about all things pink and bubbly. It will match your sweet and innocent personality, with large sparkling eyes and blushing cheeks. Sometimes, things can be all rainbows and unicorns.
Hair: Nova - iiFer_Plays x Ixchoco
Face: Sweet Candycane - cCherryBees
Outfit: Kawaii Bunny - GeekedOutt
Animation: Bubbly
Pastel Outfit 2 - Scholar
The Scholar values their course more than anything else. Good grades are important to them, and their aesthetic portrays that with a sophisticated outfit and glasses for reading. They walk around with an air of excellence.
Hair: Eleanor - PureSweetener
Face: Pop - JellyFlavor99
Outfit: Pink Ribbon Bow Top w Skirt n Tights - Kizouva
Animation: Mage
Pastel Outfit 3 - Diva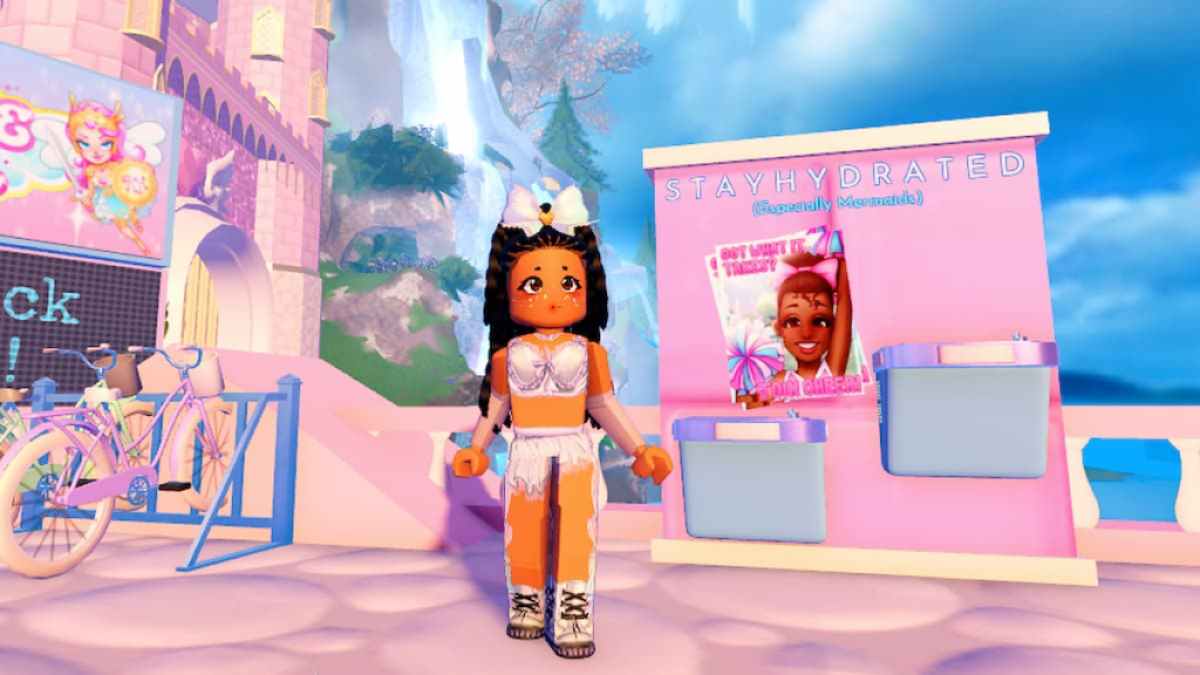 If you're a diva, then you're wearing this outfit with pride. It's okay to know what you want and stick to it. This outfit will make you feel powerful and allow you to be the leader of any pack.
Hair: Pride & Cheer - PureSweetener
Face: Flower Freckles - WirySofie
Outfit: Purple Pastel Pride Outfit with White Shoes - Mittii
Animation: Stylish
Pastel Outfit 4 - Sleeping Beauty
Sleeping Beauty is all about being cozy and comfortable at all times. She could drift off at any time, whether it be at the cafeteria or maybe even during class. But there's no denying that she is the cutest at any sleepover!
Hair: Peachy Pigtails - ReddieTheTeddy

Bangs: Whispy Study Bangs - PureSweetener

Custom Eyes: Closet_Skeleton
Custom Lips: Teeth Showing Mouth - ArtsyChanel
Custom Marks: Small Nose - xXcasxpicolover123Xx, Cartoon Blush - Gemastone123456
Outfit: Blue Bunny Set - Kittzilla
Animation: Toy
Related: Royale High Campus 3 Quests List
Pastel Outfit 5 - Pixie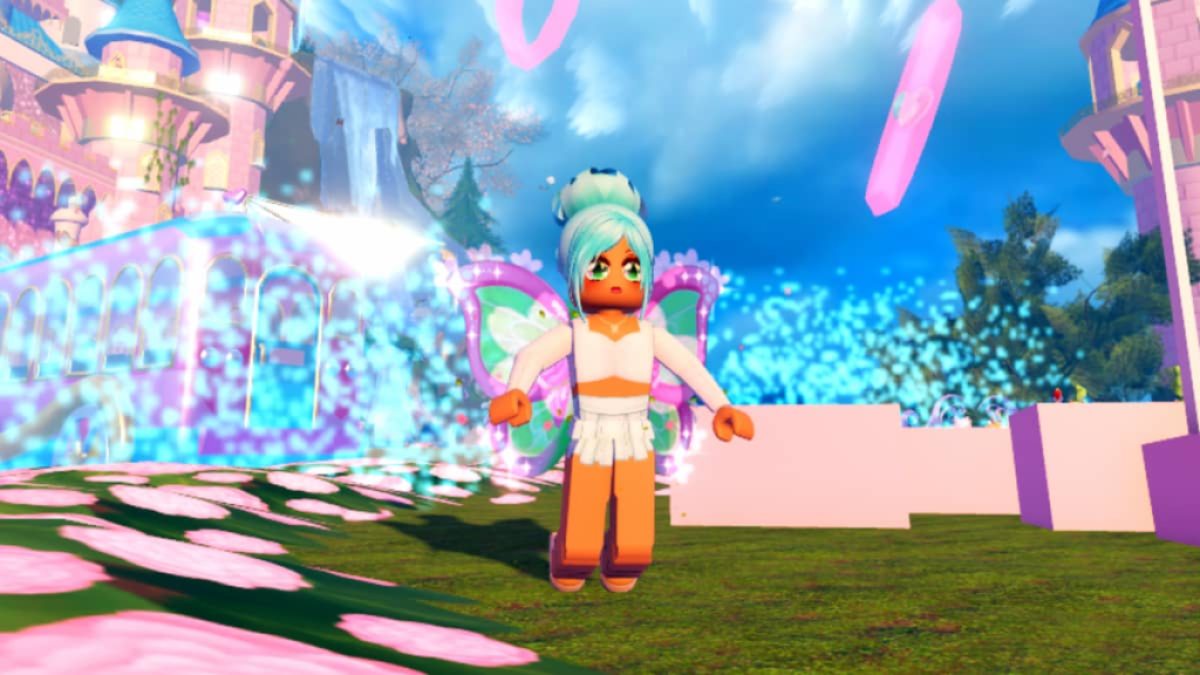 The Pixie belongs in a magical kingdom of fairy dust and magic. She flies around with her shimmering wings and brings smiles and laughter to any group she is in.
Hair: Independent Woman - Sukimeki
Face: Anya - Bongo_Lad
Outfit: White Top w Mint Skirt - Blizzei
Wings: Enchanted Nature Fairy Wings
Animation: Levitation
Pastel Outfit 6 - Sporty
This sporty queen has no problem with PE—in fact, it's her favorite of all other classes. In her free time, she's always running, riding bikes, and frolicking in the outdoors.
Hair: French Braid Beauty Ponies - ReddieTheTeddy
Face: Sheepish Smile - Sheena_SV
Outfit: It's a Basic Day Outfit - KelseyAnna
Animation: Marathon Runner
Pastel Outfit 7 - Elegant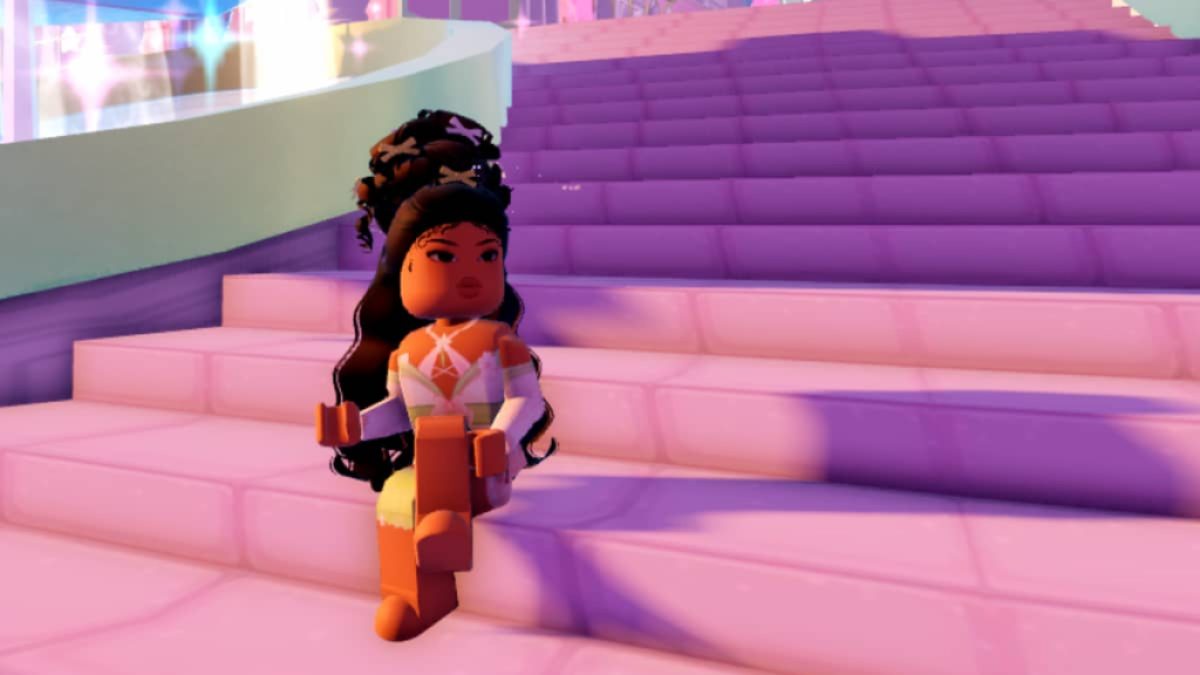 This outfit exudes elegance and poise. She is always the best dressed for any event and enjoys being the center of attention. Though she's soft-spoken, everything she says is passionate and well-thought-out.
Hair: Ribbon Goddess - PureSweetener

Bangs: Golden Bantu Knots Edges - ReddieTheTeddy

Face: Celebrity - Brittzzie
Outfit: Mowaru - Sakura Mochi
Animation: Popstar
Related: Best Royale High halo designs – Roblox Royale High halo design tier list
Pastel Outfit 8 - Mermaid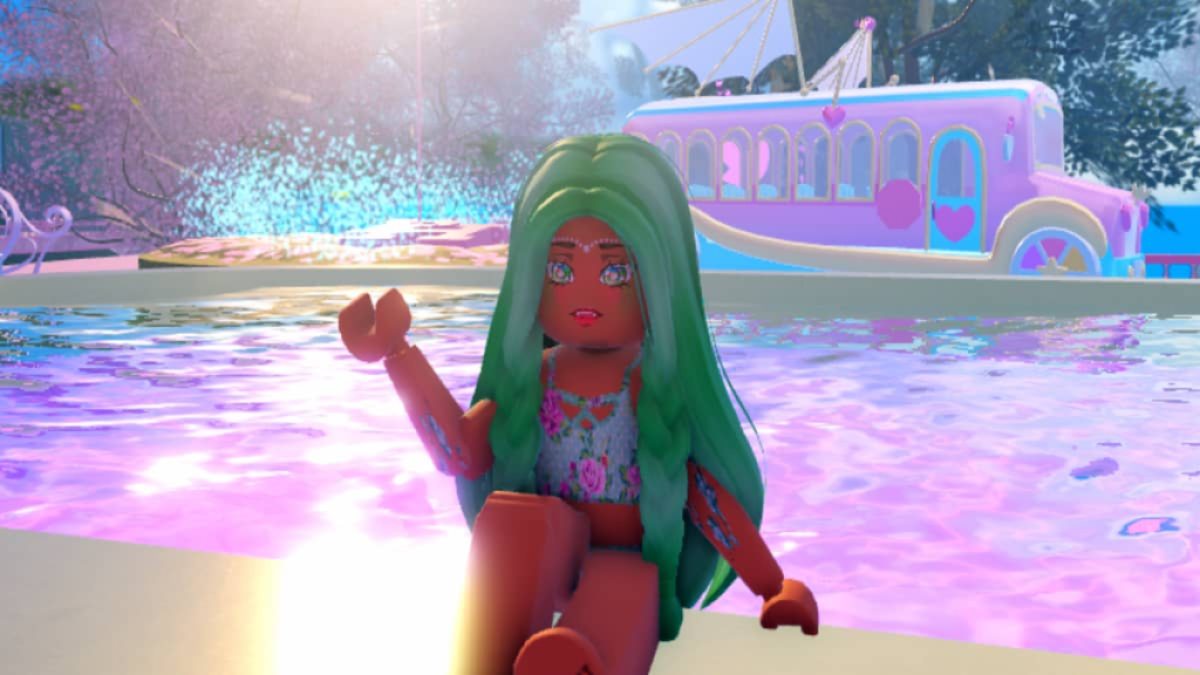 If you love being in the water more than anything else, this outfit is for you. The mermaid is one with the water, whether she's inside or out of it. She's friends with the fish and loves to collect seashells.
Hair: Saka - ReddieTheTeddy
Face: Mermaid Emerald - Sheena_SV
Outfit: Swim - Chearrii
Animation: Superhero
Pastel Outfit 9 - Casual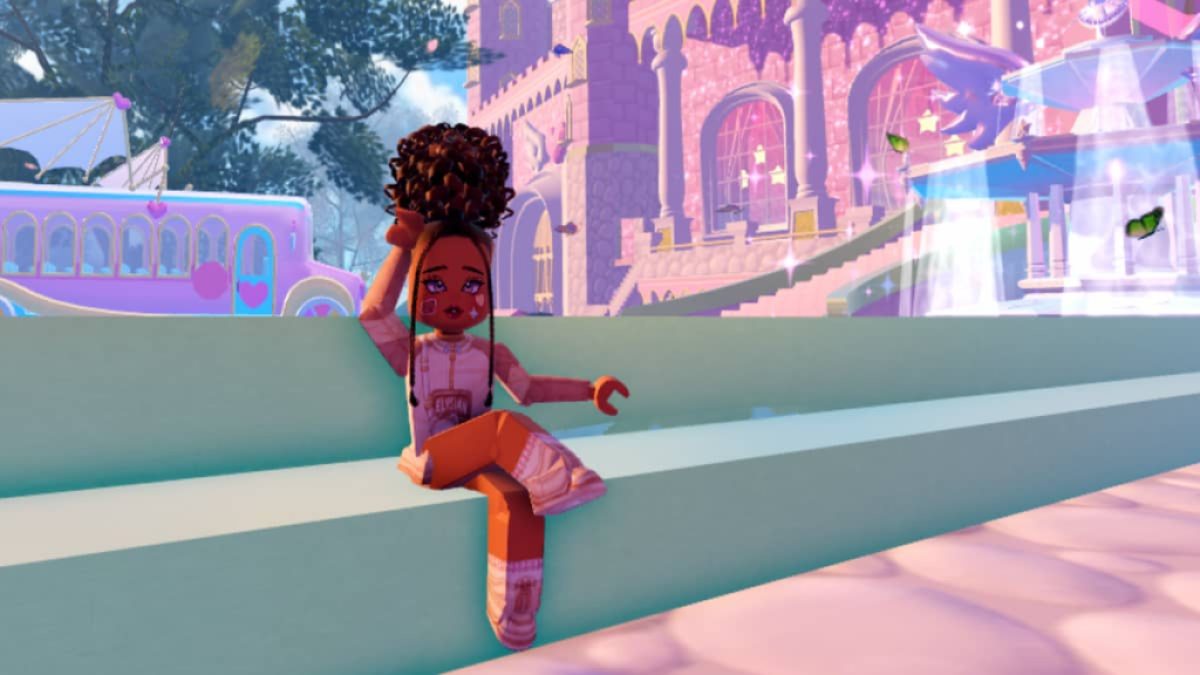 Being the best dressed doesn't always mean wearing the most expensive-looking outfit. This casual outfit can still have comfort while looking trendy and clean. She'll fit in with any crowd and befriend anyone she meets.
Hair: Coiled Bun - ReddieTheTeddy

Bangs: 90s Main Character Bangs - PureSweetener

Face: Beary Cute - JellyFlavor99
Animation: Cartoony
Pastel Outfit 10 - Cottage Core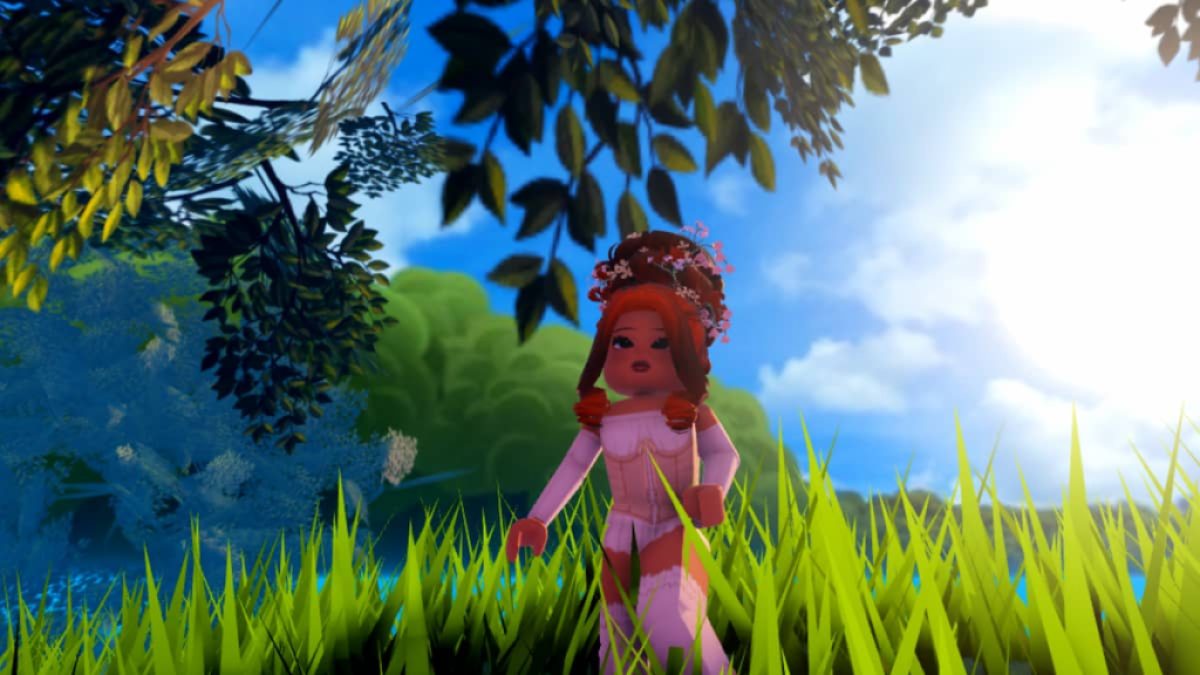 This Cottage Core outfit is all about being one with nature. She loves to spend all her time outdoors, befriending all the critters and exploring every corner of the map. She's known for her sweet side and creative talents.
Hair: Divine Haven - PureSweetener

Bangs: 60s Curled Bangs - PureSweetener

Face: No Sunscreen - Senzie
Outfit: Light Academia Aesthetic Beige Corset Dress - Iaumire
Animation: Bubbly
Pastel colors offer a range of different themes, fitting for any occasion. If you're looking for the Perfect Pastel outfit to win the Pageant minigame, try using our looks above and adding more pastel color by changing the hair colors and customizing each hair accessory to be the perfect pastel shade. The more pastel colors you have shown, the more chance you'll have of getting the win in the Pageant.
These are just a few ideas to help you start customizing your Royale High character, but don't be afraid to add more little accessories and personal touches. If you have a little extra currency to spend, go Shopping and add some more unique pieces to your outfit. These can be great for any different occasion and event happening in the game and for the perfect roleplay experience. Let us know your favorite below!
Looking for more Pro Game Guides Roblox content? Check out our guides on What is the rarest halo in Royale High? – Roblox Royale High halo rarity tier list or How to get more Diamonds in Royale High!