Looking for some of the best experiences on Roblox right now? Pro Game Guides has you covered! The list below features our picks for some of the best Roblox experiences taken from various genres and styles, including action-adventure, roleplaying, party, first-person shooter, obby, mystery, and more. After you've read through our article, let us know your picks in the comments below!
Best experiences
Adopt Me!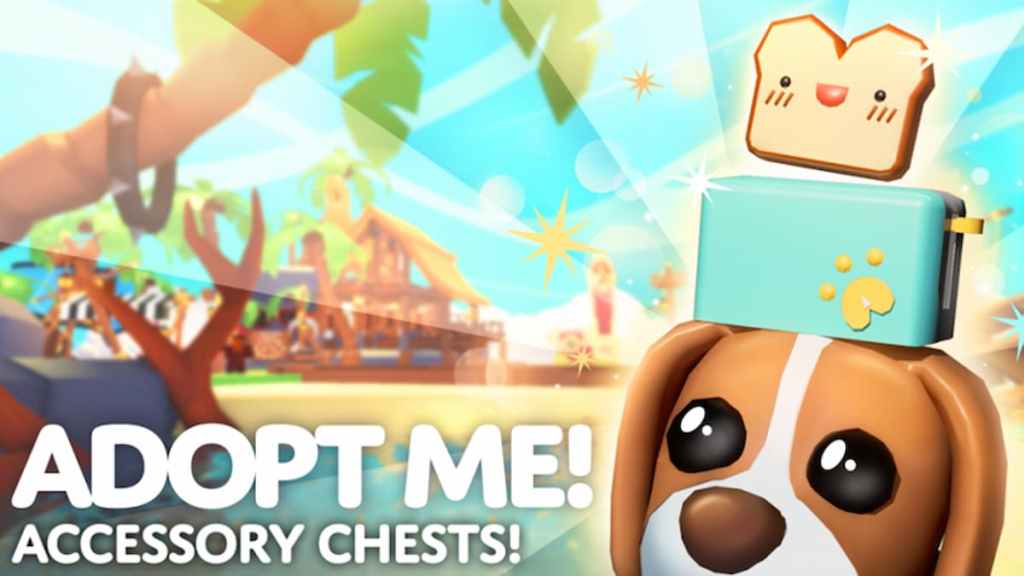 Just as it sounds, Adopt Me is the ultimate pet adoption and collection experience! Save up points and purchase various types of eggs to hatch and raise your diverse pets, from fluffy puppies and kitties to exotic tropical animals and sea creatures! You will be tasked with caring for your adorable little pets by feeding them, cleaning them, and more. Play with friends and trade pets to get the ones you've always wanted.
All Star Tower Defense
All Star Tower Defense is easily one of the best Tower Defense games on Roblox, with the most total visits out of all its competitors. Summon and collect special Anime units that you need to place to protect your tower from waves of approaching enemies. Each unit is equipped with its own unique power that you can work to upgrade and enhance. Complete story missions or take on the infinite waves to gain points and summon more units for your collection.
Anime Battle Arena
Anime Battle Arena is a challenging but thrilling battle arena experience on Roblox where you can become your favorite Anime characters. Each character has their own skills and abilities you can utilize in powerful combos. The arena takes place in multiple different round types, from Free-for-Alls to Team Deathmatches. Rack up damage and kills on enemy players, and you can earn points to unlock more of your favorite, powerful fighters.
Anime Fighters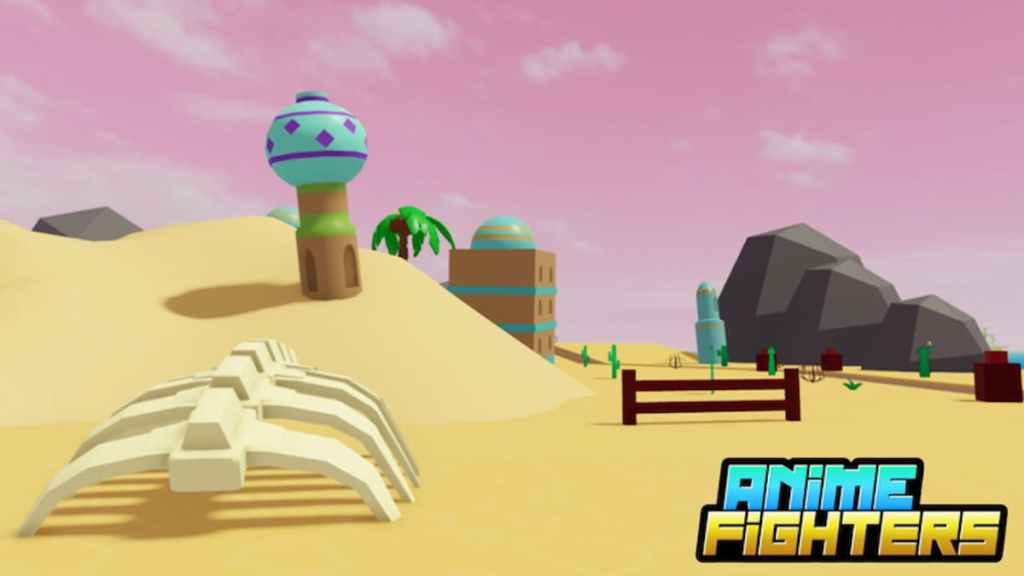 Anime Fighters is the perfect combination of Anime with the feel of a significant MMO! Delve into the large open-world map, train your characters, and battle enemies to become the ultimate Anime fighter. You can pick up quests around the world, hop into intense boss battles, or even PVP against others. With so much waiting to discover and secret fighters to collect, it's no wonder it is one of the best and most popular games on Roblox, racking up 800 million total visits and counting!
Arsenal
Are you looking for a more face-paced and chaotic Roblox experience? Arsenal is one of the best FPS games available on Roblox, but it is also one of the more competitive selections. Go head to head with other players in votable round-based game modes. You will test your fighting skills with an arsenal of weapons at your disposal, from all varieties of guns to magic and blades. You can earn points to collect unique characters and weapon skins to use in-game. Only the best players will make it to the top of the kill charts and win the round for their team.
Bedwars
Inspired by the Minecraft game mode, this is Roblox's thrilling and chaotic version of Bedwars! Bedwars was known to be one of the best and most well-known games to play in Minecraft online lobbies, and there is no difference with this Roblox rendition. You enter a highly competitive arena with unique weapons and resources to collect. You must build up defenses and protect your base from other enemies who seek to destroy your bed while also doing the same to theirs. The last player standing with their bed intact is the winner!
BIG Paintball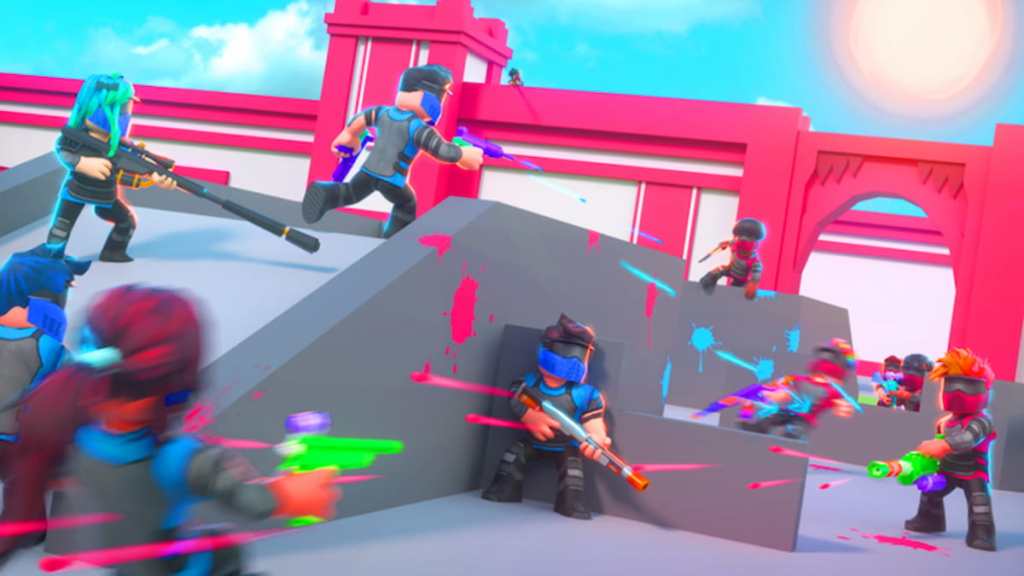 One of the most fun FPSs on Roblox, BIG Paintball invites players to team up with friends or take on everyone solo and come out on top as the best paintball shooter in the lobby. BIG paintball is never boring with tons of unique guns, game modes, and killstreaks! Another plus, this experience manages to stay competitive while also feeling more laid back than other Roblox FPSs, such as Arsenal or Phantom Forces, meaning players of any skill level can enjoy.
Blox Fruits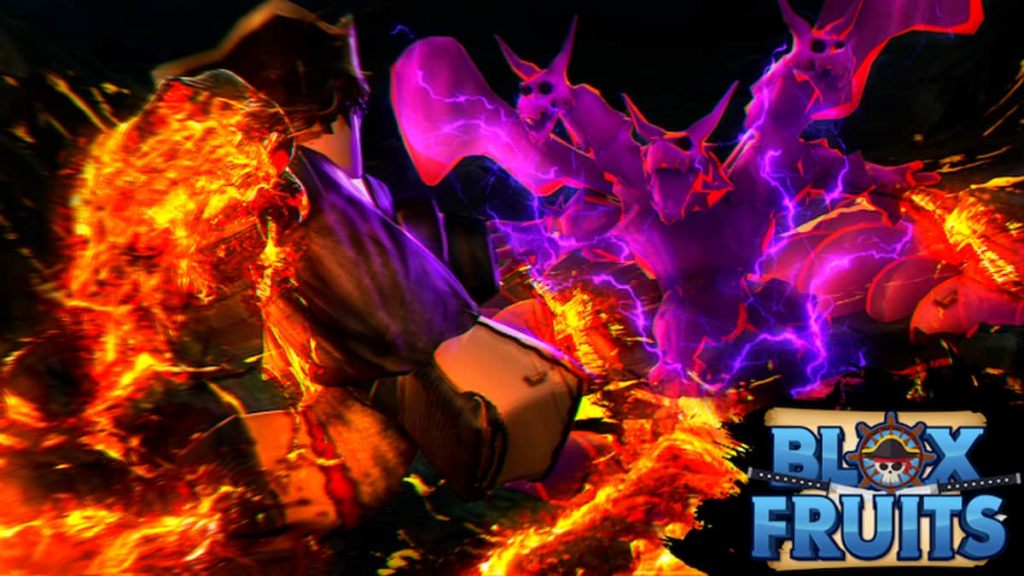 Not only does Blox Fruits boast an impressive total visit count and average player rating, it also averages at least 100,000 active players every day. This anime RPG, majorly inspired by the anime One Piece, also includes references to other fan favorites including Attack on Titan and Bleach with its combat style, maps, and characters. If you're looking for an open-world game where you can explore at your own pace, complete quests, fight enemies, and always have people to play with, Blox Fruits is the game for you.
Brookhaven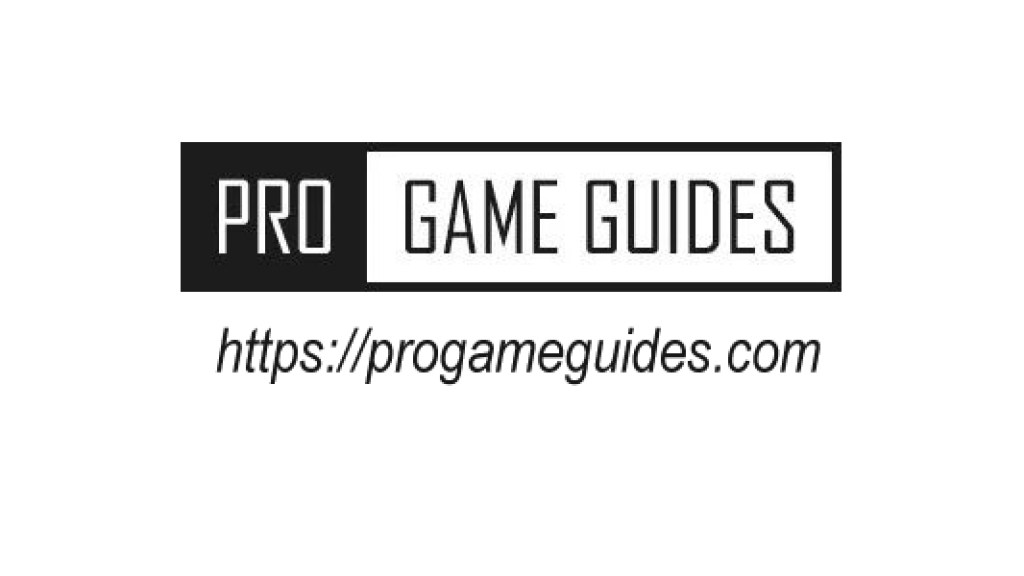 With Brookhaven being one of the most, if not the most, popular Roblox RPGs, it makes sense that there's a plethora of content within it. Users can adopt children, enroll in a full or part-time career, go to school, own houses and cars that they can share with friends, rob banks, and much more! With an average daily player count between 400,000 and 500,000 Robloxians, Brookhaven has definitely carved its place on the hypothetical Roblox Mt. Rushmore!
Clicker Simulator
Clicker Simulator is a fun and simple experience that anyone can play, which is why it stands as one of the best games available! You can collect special pets and items, explore new worlds by opening portals, and all of this is done simply by racking up clicks with your mouse. Your goal is to continue clicking as fast and much as you can in order to purchase eggs and collect pets on your adventure to multiple islands and worlds. Test how fast you can click and become a pro by leveling up your pets and expanding your collection.
Epic Minigames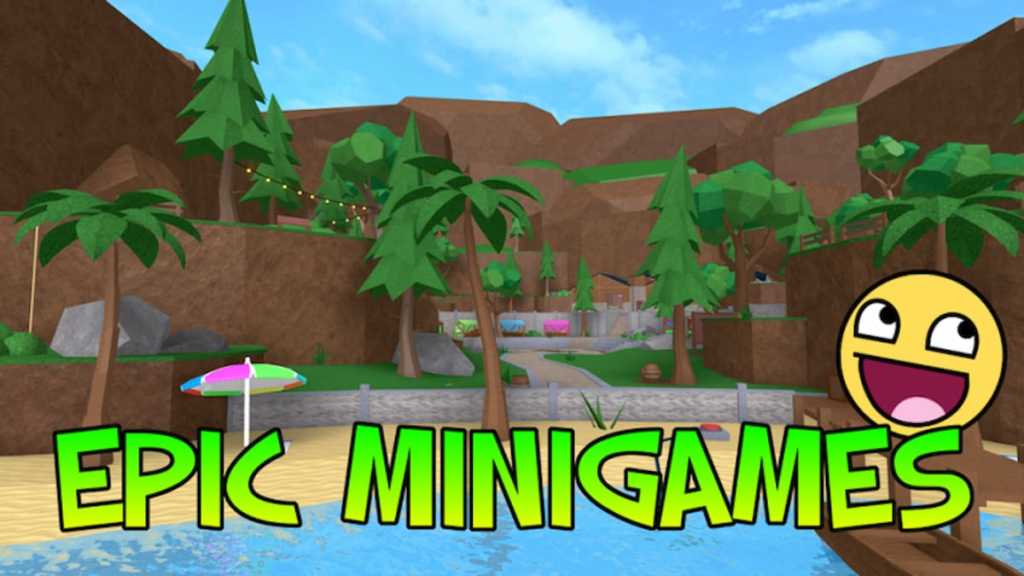 With its new board game expansion, Epic Minigames is truly the Mario Party of Roblox. Join up with your friends or play alone as you compete in various minigames, travel across a board game map, unlock pets, and work towards being the lobby's Minigame Champion! At this article's publication, Epic Minigames has over 100 possible minigames to choose from, with more added each update!
Islands
If you're a fan of the massive sandbox game Minecraft, or anything of the like, then Islands is the Roblox experience for you. Collecting unique resources, crafting items, exploring various biomes, unlocking pets, defeating challenging bosses alone or with friends—Islands has it all. This experience is also updated regularly, so there are constantly new ways to play!
Jailbreak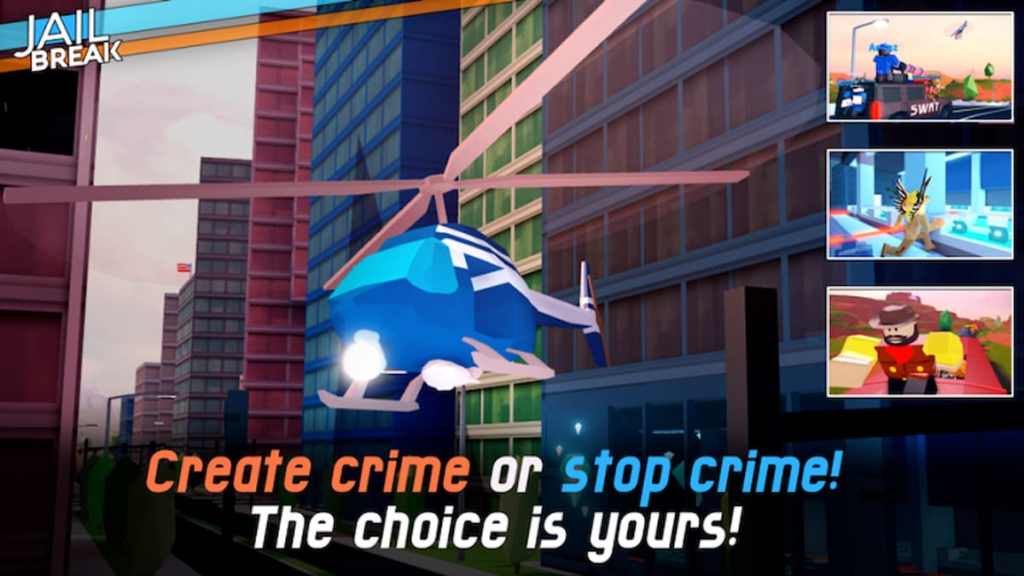 An action-packed cops-and-robbers style experience, Jailbreak is oftentimes considered the Grand Theft Auto of Roblox. Act as a local hero to save the day, or work alongside the criminals to commit bank heists, raids, and more—the wide range of role play possibilities in Jailbreak make it one of the most popular, and favorited, Roblox experiences year after year!
MeepCity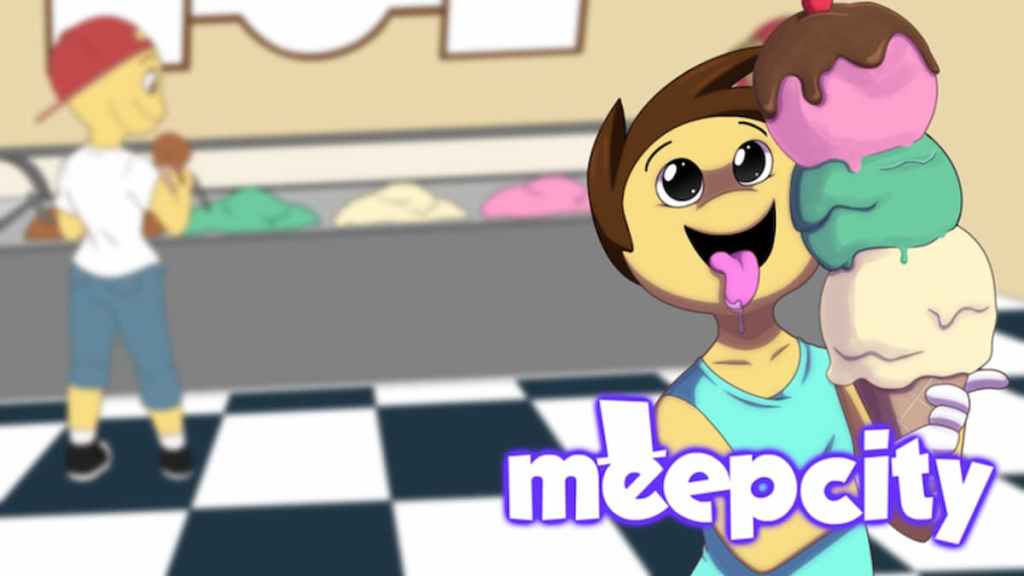 Meepcity is yet another fantastic roleplaying experience for players looking for a more chill and fun time to meet some friends! Meepcity allows you to customize your character into whatever and whoever you can possibly imagine with so many options to choose from. Build up your own estate and create an inviting space to party with friends. You will be the proud owner of various Meeps, similar to the Puffles of the past game Club Penguin, and will be tasked with styling and caring for them. There is so much fun to be had in this popular Roblox game, so don't waste any time!
Murder Mystery 2
Murder Mystery 2 invites players to experience a whodunit adventure full of betrayal, alliances, mischief, and murder—virtually, of course. Within this experience, there are also hundreds of weapons to unlock, purchase, and collect that can then be traded with others to continue growing your personal arsenal. This Among Us-esque experience is exceptionally fun to play with your friends, but can also be just as addicting when playing alone!
Pet Simulator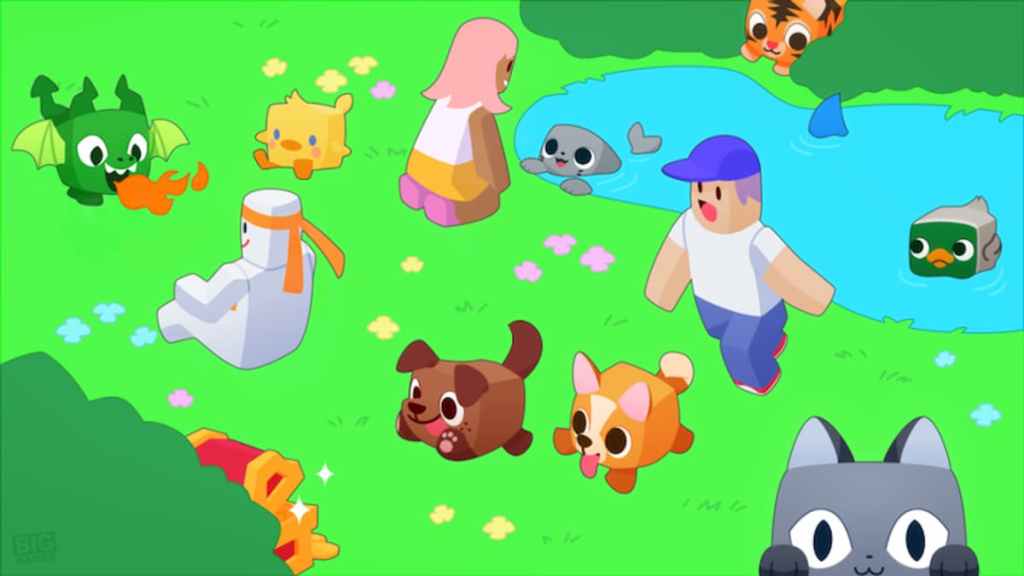 Pet Simulator is one of the best fur-tastic games for the pet lovers of Roblox. This pet collecting experience has a vast list of 900+ potential animals to hatch and care for, as well as so many worlds to explore. Find a way to enchant your pets and get your hands on the rare and unique species. This is a great chill game to play and make friends, trade animals and show off your best hatches!
Super Golf!
The virtual mini-golf experience Super Golf! allows Robloxians to challenge and compete with their friends across numerous courses to see who is the ultimate mini-golf champion. While playing along with these courses, players also have the opportunity to collect coins for beating personal records, which players can then use to unlock rewards such as hats, skins, colors, and more, to customize their golf balls. Why leave your house when you can just play mini golf for free from the comfort of your gaming setup!
Tower of Hell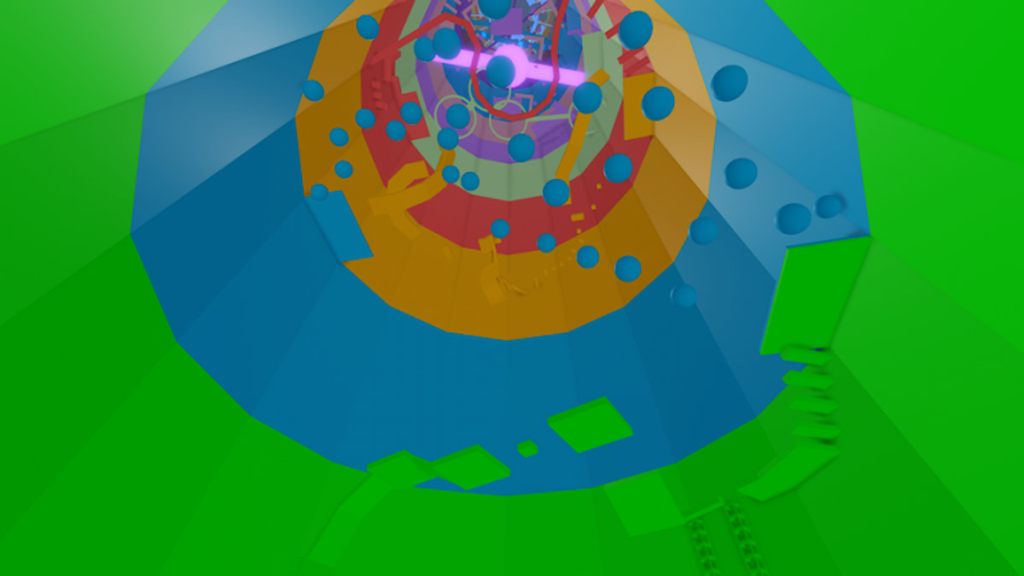 Ah, Tower of Hell, everyone's favorite excuse to let out all of their pent-up rage and frustration. This experience, while mildly infuriating, is exceptionally popular on the Roblox platform, and rightfully so! Players are challenged to walk, run, jump, spin, and balance through a multi-stage course, known as the Tower of Hell, and make their way from the bottom to the top—seems easy, right? Gather up some friends and give it a try!
Welcome to Bloxburg
Welcome to Bloxburg is one of the best and most popular roleplaying experiences, known for its in-depth home building and decorating. Hop into the town of Bloxburg, find jobs to earn money, make friends or form a family with other players in the world, and build the house of your dreams. Save up your money to buy a vehicle and explore other players' creations. There are endless possibilities awaiting you in the world of Bloxburg.
World // Zero
World // Zero incorporates magic, mystical beasts, and other fantasy elements with action-infused combat to create an impressively in-depth and detailed experience for all player backgrounds. Customize your character with tons of unique weapons, adorable pet sidekicks, and outfits before joining up with friends to crawl through dungeons, take down enemies, and discover everything that World // Zero's immersive world has to offer.
End
That completes our list of the best Roblox experiences at the moment! What did you think of our opinions? Which experiences are your favorites? Let us know in the comments below!
Looking for more Roblox content? Check out the Roblox section of Pro Game Guides for the most up-to-date code lists, news articles, and guides like this one!