The Farm Shop Update event launched in Roblox Adopt Me, which added three new pets to the game: the Ladybug, the Golden Ladybug, and the Diamond Ladybug. All three of these Ladybug variants will cost all players Robux and even then the chances of taming the Golden and Diamond Ladybugs are difficult.
How to get all 3 Ladybug pets in Roblox Adopt Me
To get the Ladybug pets in Roblox Adopt Me, you need to get a Diamond Lavender, which costs 199 Robux. To get the Diamond Lavender, head to the new Farm Shop building located where the old Supermarket used to be. Within the Farm Shop, click on the Diamond Lavender pots in front of Lily and Justin, who sell the Diamond Lavender.
To tame a Ladybug, equip the Diamond Lavender in your avatar's hand and watch as tons of Ladybugs swirl around your character. Eventually, one lucky ladybug will claim you and you will have a brand new pet!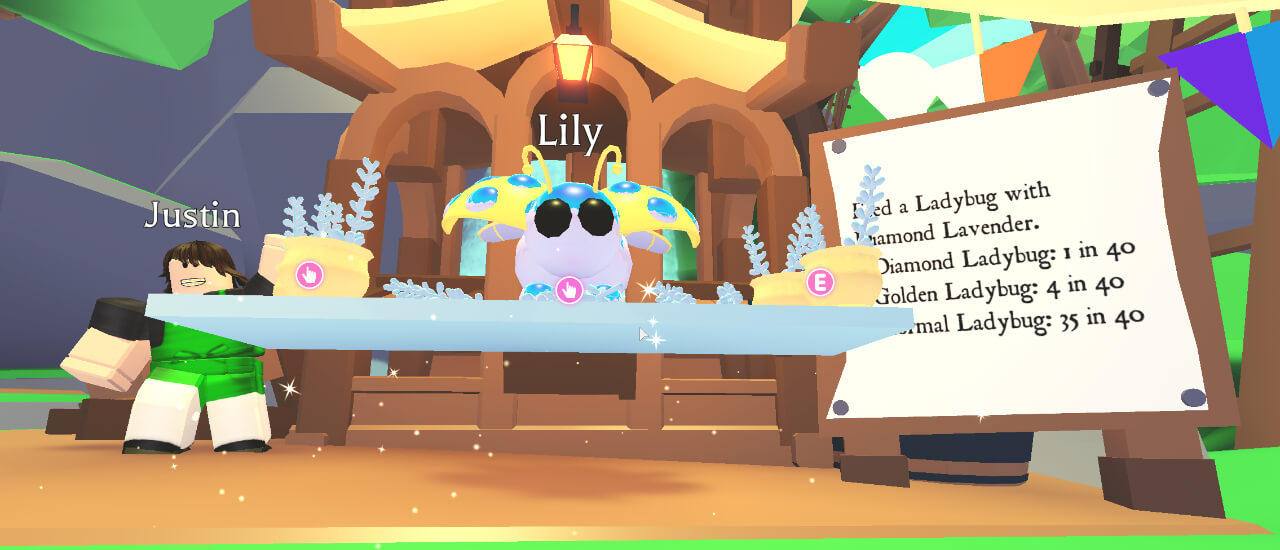 However, simply purchasing a Diamond Lavender does not guarantee you will tame a Golden Ladybug or a Diamond Ladybug. These legendary pets are much more difficult to tame.
Here's a breakdown of the chance rates to tame all three ladybugs:
Ladybug = 35 in 40 chance
Golden Ladybug = 4 in 40 chance
Diamond Ladybug = 1 in 40 chance
As you can see, most Diamond Lavenders will get you a normal Ladybug, which is still classified as an ultra-rare pet. If you've run out of Robux or do not want to purchase anymore Diamond Lavenders, your next best bet is to find another player that is willing to trade.
---
Looking for free Roblox rewards? We have a ton of them in our Roblox Game Codes post! You can also get a bunch of free stuff via our Roblox Promo Codes page.