In celebration of the 2023 Super Bowl, rapper Saweetie will be taking the Metaverse stage for the very first time inside the role-playing Roblox experience Rhythm City! Fans of Saweetie can watch her perform live on Friday, February 10, 2023, at 6pm CT, or catch a rerun of the show until the end of the Super Bowl on Sunday, February 12, 2023. While you wait for the big day, why not deck your avatar out Saweetie style by earning and equipping a few free items? Check out our guide below for a quick look at how to obtain every Saweetie-themed item in Rhythm City.
How to earn all free items in Rhythm City (Saweetie Super Bowl Event)
There are three free Saweetie items that can be earned at the time of this article's publication; to earn each of these items, players must collect a designated amount of Snowflakes. To earn the Frosted Tiara, you'll need 50 Snowflakes, to earn the Frosted Hair, you'll need 150 Snowflakes, and to earn the Frosted Boots, you'll need 300 Snowflakes.
Related: How to get exclusive Roblox gift card items | February 2023
Snowflakes can be found all around the map and respawn rather quickly, so it shouldn't take very long to fill your pockets! The only issue, however, is that there's a 50 Snowflake collection limit, meaning you can only collect a max of 50 Snowflakes each day. In turn, it'll take you six days of collecting 50 Snowflakes each day to earn the total number of Snowflakes needed to unlock all three items.
Once you've collected enough Snowflakes, the items can be unlocked from the game menu. There's also an exclusive Saweetie chain that will only be unlockable by those who attend any of the Saweetie concerts. That's all there is to it! If you're interested in obtaining any of these items, be sure to do so before February 12, 2023.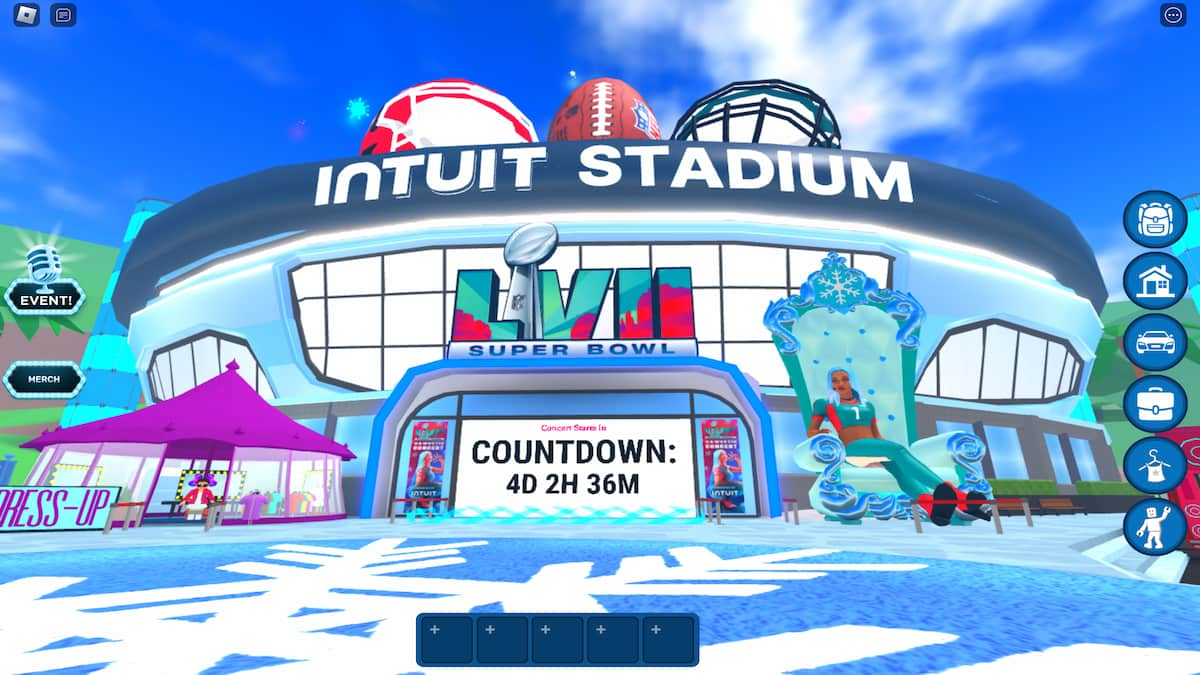 Looking for more Roblox content, including free items? Check out our recent guides on How to get all free items in Loooptopia – Roblox or How to get all free items in PUMA FUTURELAND – Roblox here on Pro Game Guides!