The newest addition to the overarching Luobu Event celebrating the release of Roblox China is here! Bump World: Free Jungle, an experience made in collaboration with the mobile strategy RPG AOTU World, has just gone live and offers four free items for players to unlock! Don't worry, if you read through our guide covering the last Luobu event, Catch the Rabbit, and are expecting a similar difficulty— this one is not nearly as complicated!
Free items
The four free items that can be unlocked in this game are the Vector Arrows, the Nebula Blade, the Slasher, and the Grey Bundle. To preview these items, load into the game and select the star icon on the right side of your screen— this will open the game's store. Each item can be purchased with a certain number of Robots. The number of Robots that you have collected is show on the left side of the store's pop-up, just above the cursor in the image below.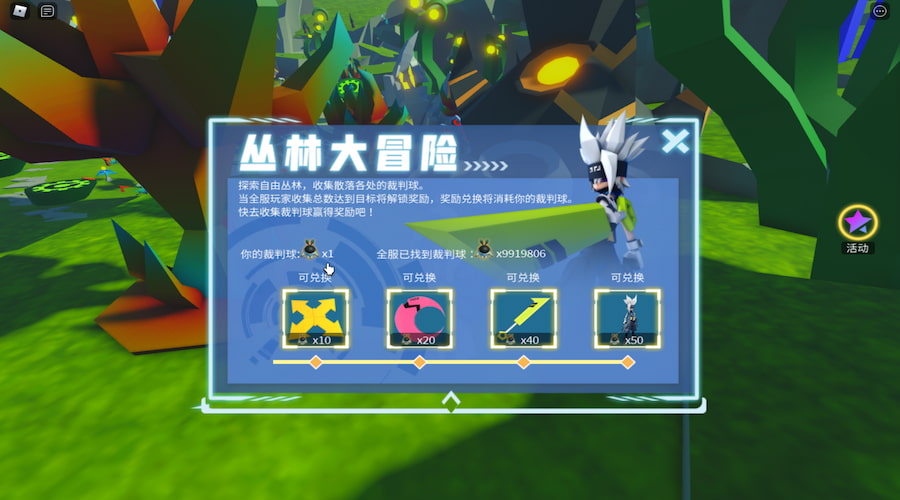 Robots can be found all across the world and come in various styles, though it seems that every style is still equal to one Robot. The re-spawning of new Robots also seems to be quick as they're relatively easy to find at every corner of the world. A few of the Robot styles can be found below.
Related: How to get all free Roblox Vans World items | Black Realm Backpack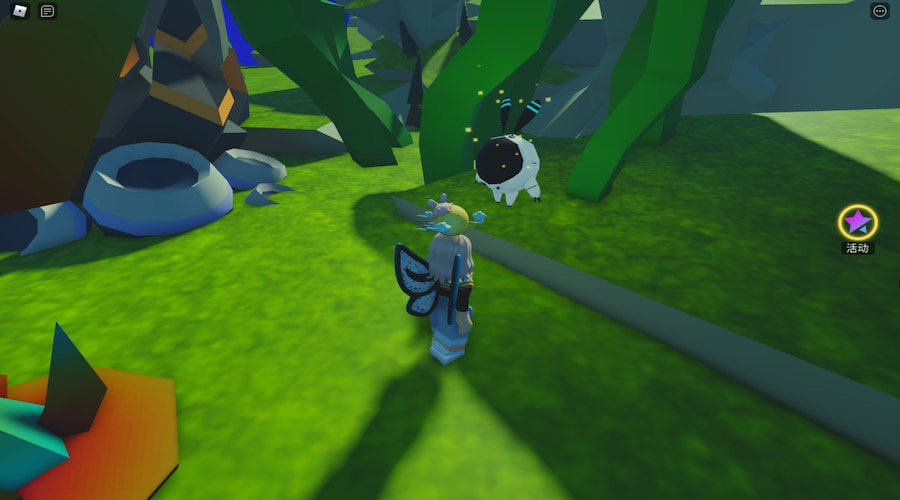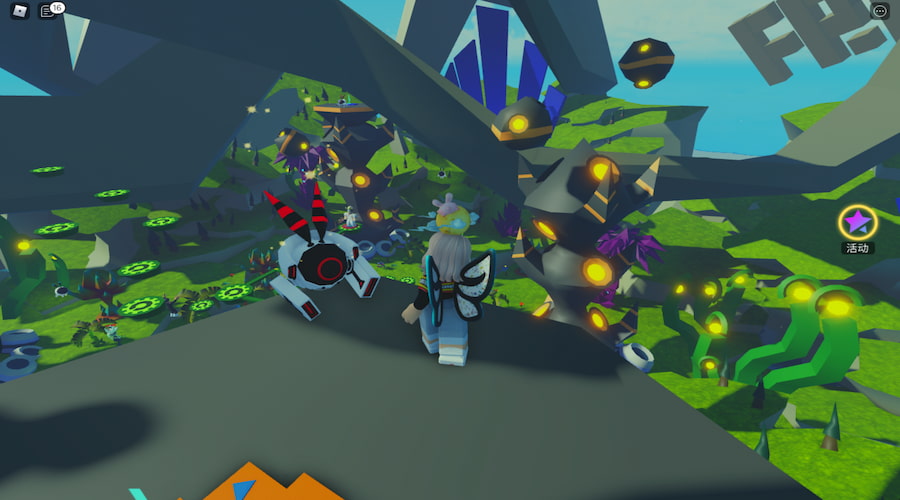 In order to purchase all of the free items in this experience you'll need at collect a total of 120 Robots, as the Vector Arrows cost 10 Robots, the Nebula Blade costs 20 Robots, the Slasher costs 40 Robots, and the Grey Bundle costs 50 Robots. Once you've collected the necessary amount of Robots for the items that want you to unlock, simply reopen the store on the right, click the item you want to buy, and then confirm! The item can now be found in your inventory.
If you haven't checked out the other free items available during these Luobu events, read our guide on How to get all items in Roblox Luobu Mystery Box Hunt – Forest Elf & Nova Bundles, Head Blooming, and more and How to get the Kid Nezha avatar bundle in Roblox Luobu Mystery Box Hunt!