Pop artist Tate McRae is set to make her Roblox debut on June 3, 2022, in a virtual concert to celebrate the release of her freshman album, "i use to think i could fly." In the Tate McRae Concert Experience, players can collect an in-game currency, Tate tokens, participate in a skydiving minigame, and explore an entire Tate McRae themed airport. Players can also earn the free UGC item, . To find out how to unlock this item, continue reading below.
Earning free items
A list of all of the free items that can be obtained inside of this experience can be found below. Continue reading past this list to learn specifics about each item.
Sony Earbuds
As mentioned above, the Sony Earbuds can be earned by simply joining the Tate McRae concert experience. Once you've loaded in past the intro screen, you should receive the badge pop-up below and the Sony Earbuds should be available inside of your Robloxian's inventory!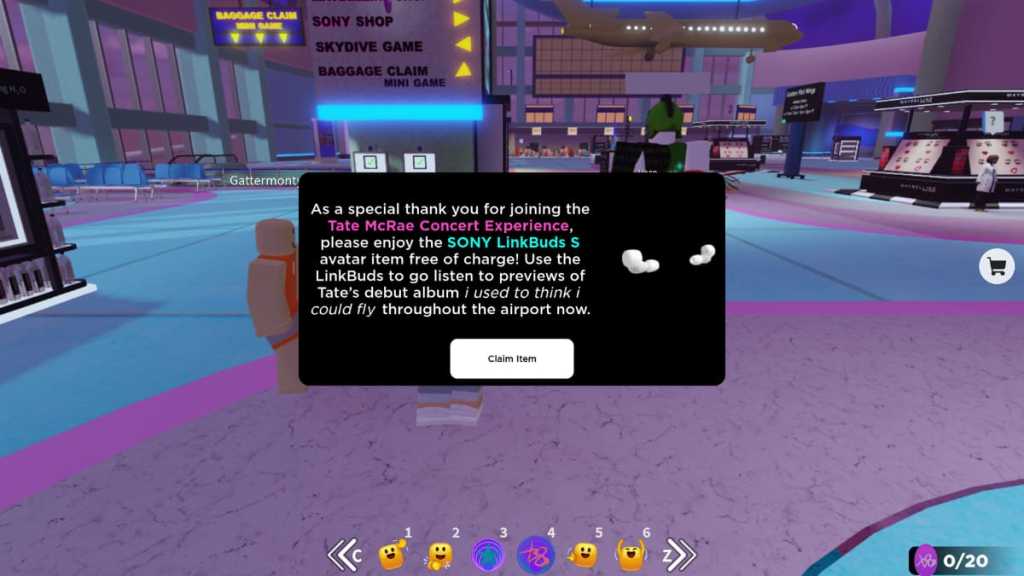 Gold Pin
Once you've spawned into the Tate McRae Concert Experience, make your way around the airport until you see the sign that reads To Lucid Airways Skydive Club next to gate E1.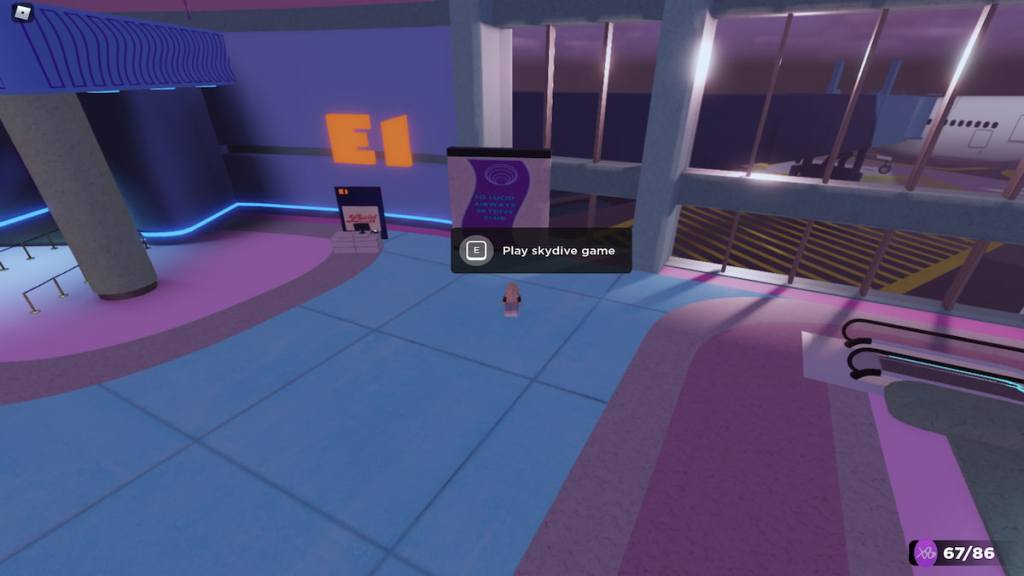 Press E as you approach this sign to teleport to and partake in the skydiving minigame. To succeed in this minigame, all you need to do is move your Robloxian into the colorful circles. Each time that you travel through one of these circles, you will earn points.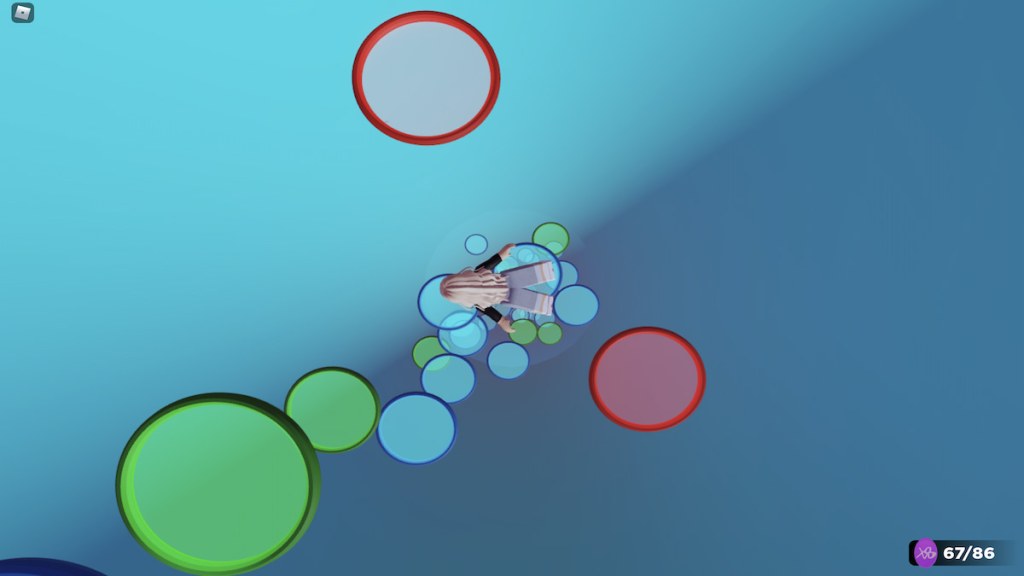 Related: Roblox Promo Codes List (May 2022) – Free Clothes & Items!
After you've reached the end of the minigame, you should receive the Gold Pin and Lucid Airways Skydive Club Member badge!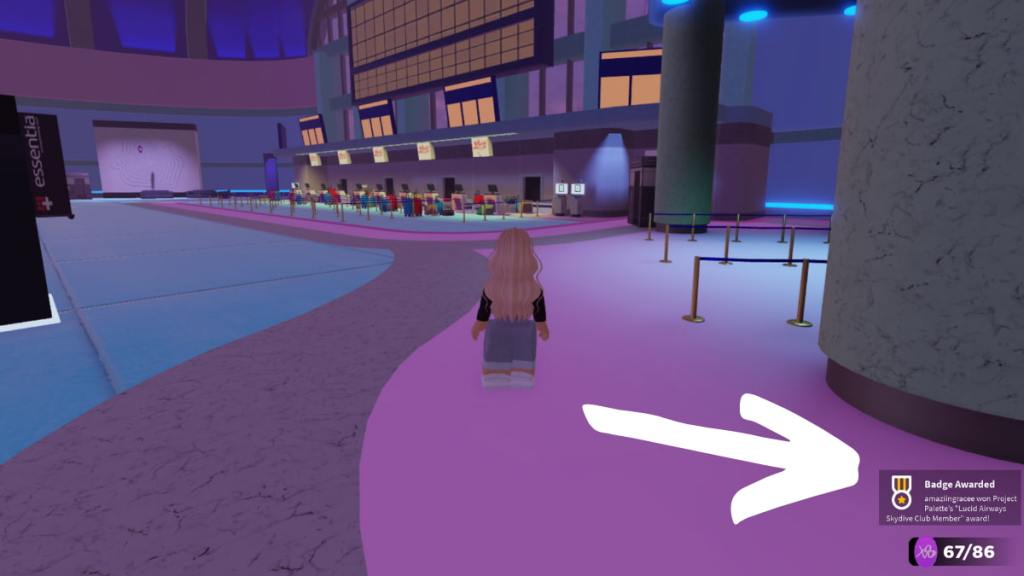 Neck Pillow
Similar to the Gold Pin, the Neck Pillow is earned by completing a minigame. To find the Baggage Claim minigame that you need to play, head downstairs and look for the NPC and sign pictured below. It shouldn't be hard to spot!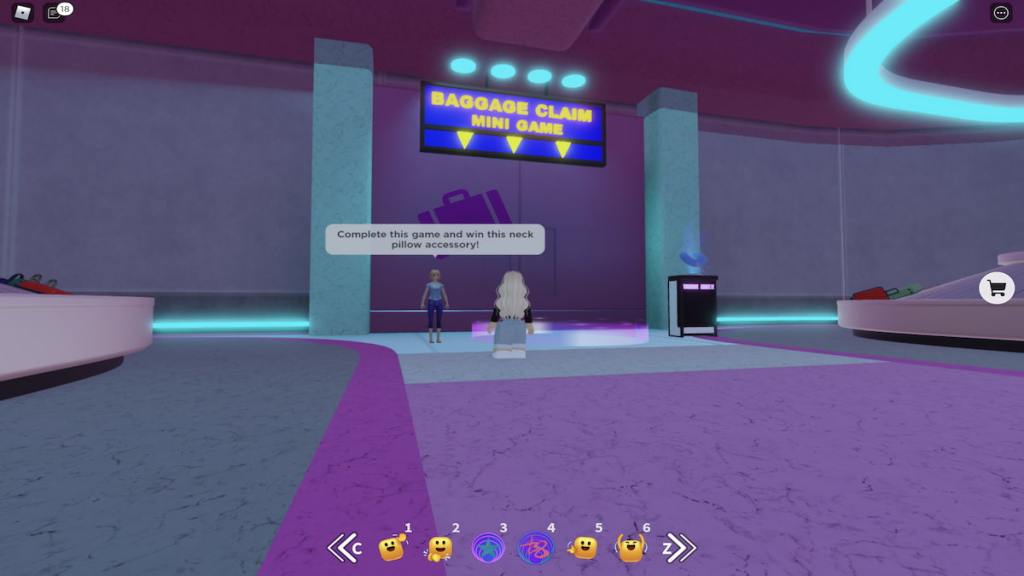 To join this minigame, walk into its glowing purple circle and press E.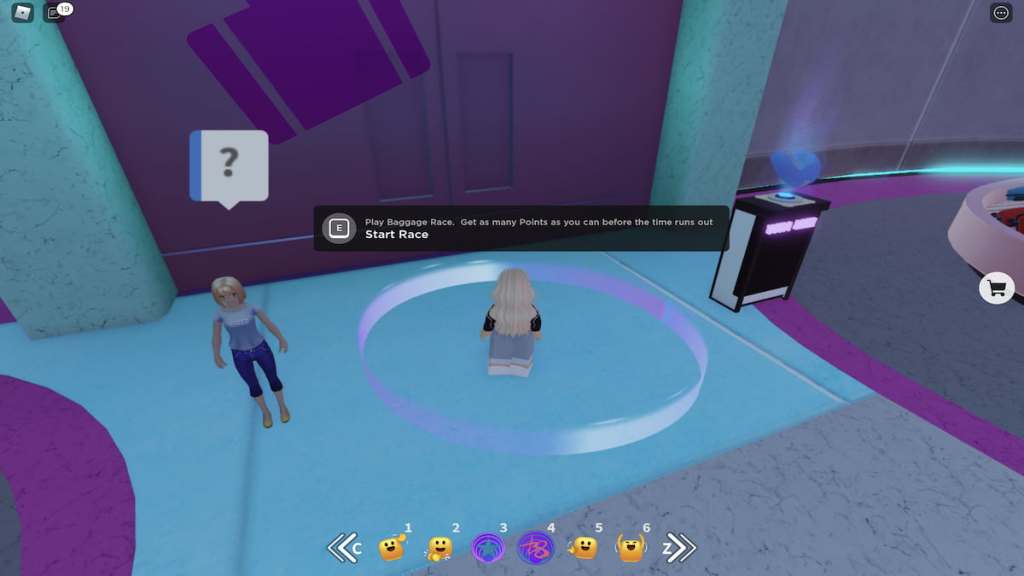 To earn points and succeed in this minigame, all you need to do is collect glowing pieces of luggage while running along the path in front of you.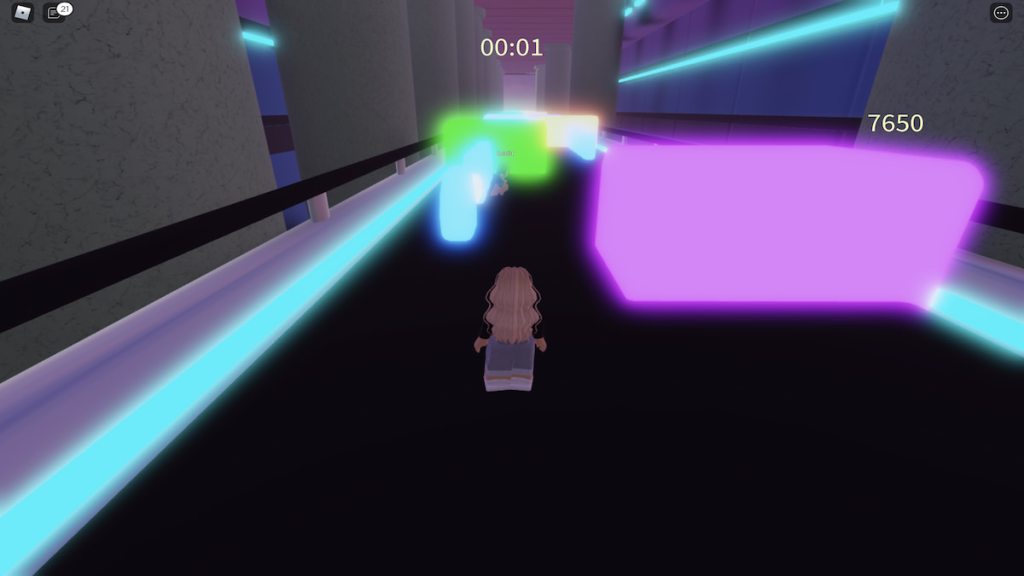 When the minigame timer at the top of your screes runs out, you will be pulled from the minigame and taken back to the airport. You should then receive the badge pop-up pictured below and the Neck Pillow avatar item!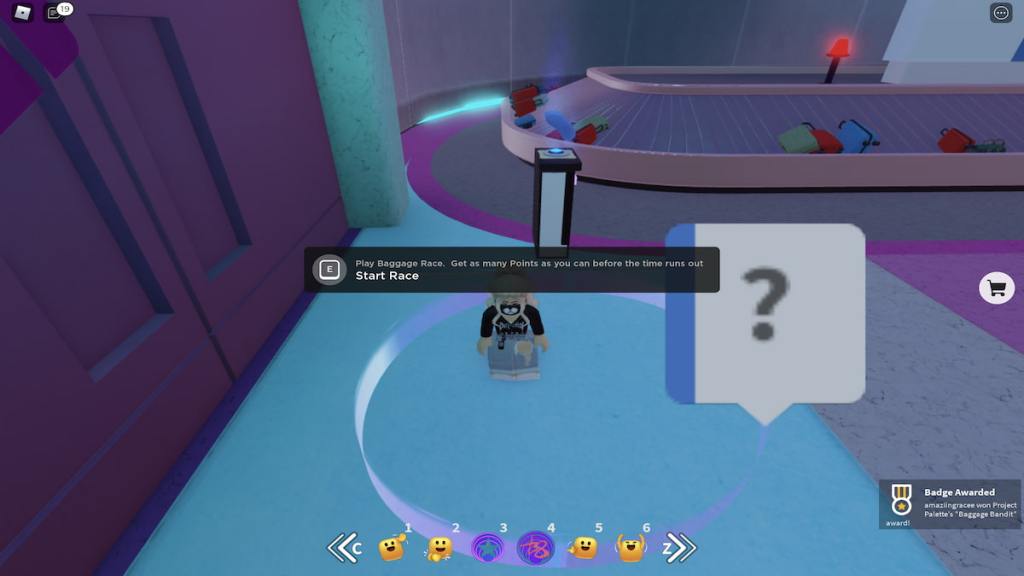 Red Lip Face
To the earn the Red Lip Face, you'll first need to locate and approach any of the experience's Maybelline kiosks.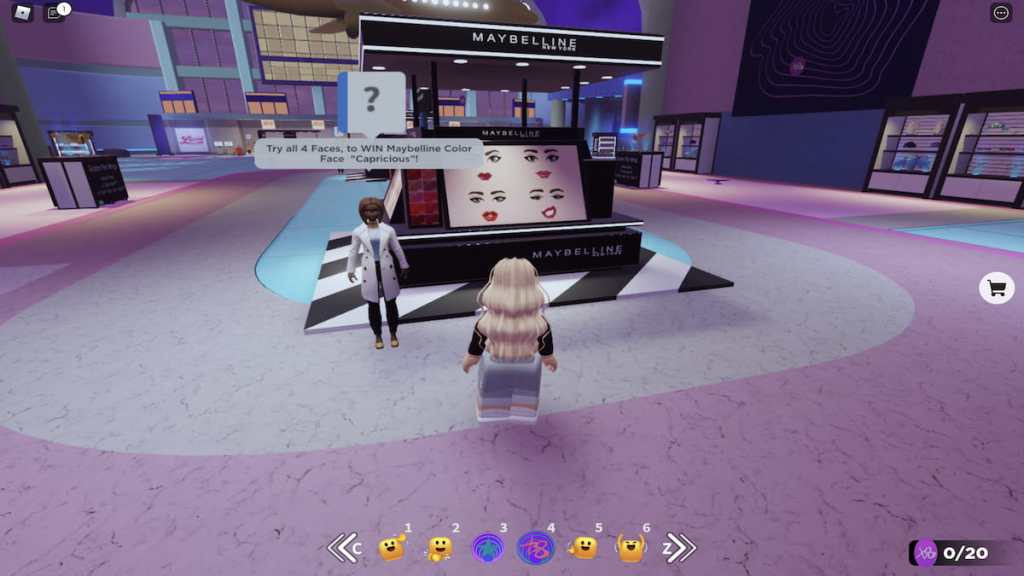 Once here, all you need to do is try on all four of the Maybelline avatar faces displayed on the kiosk. To do this, press and hold E on each side of the kiosk.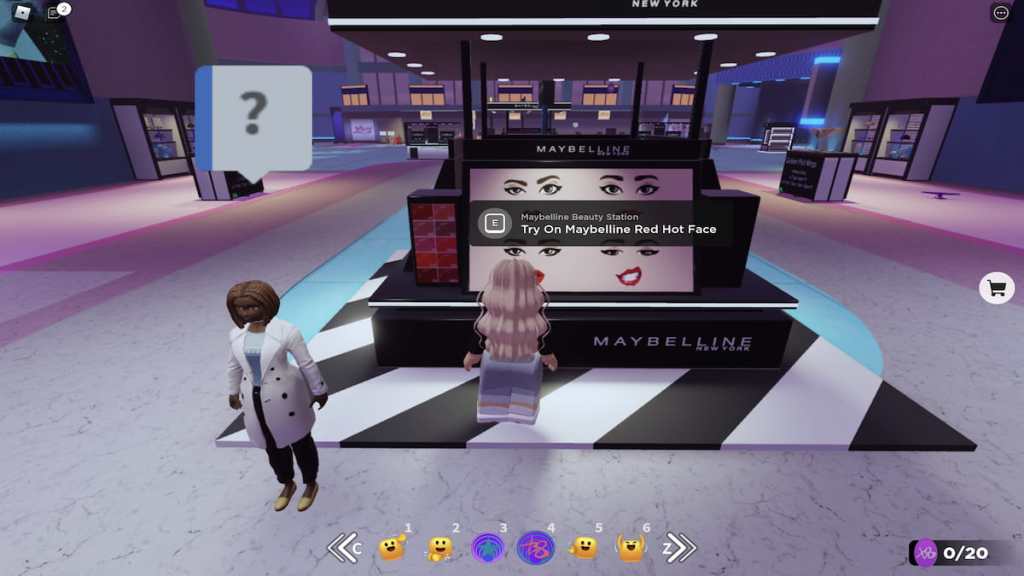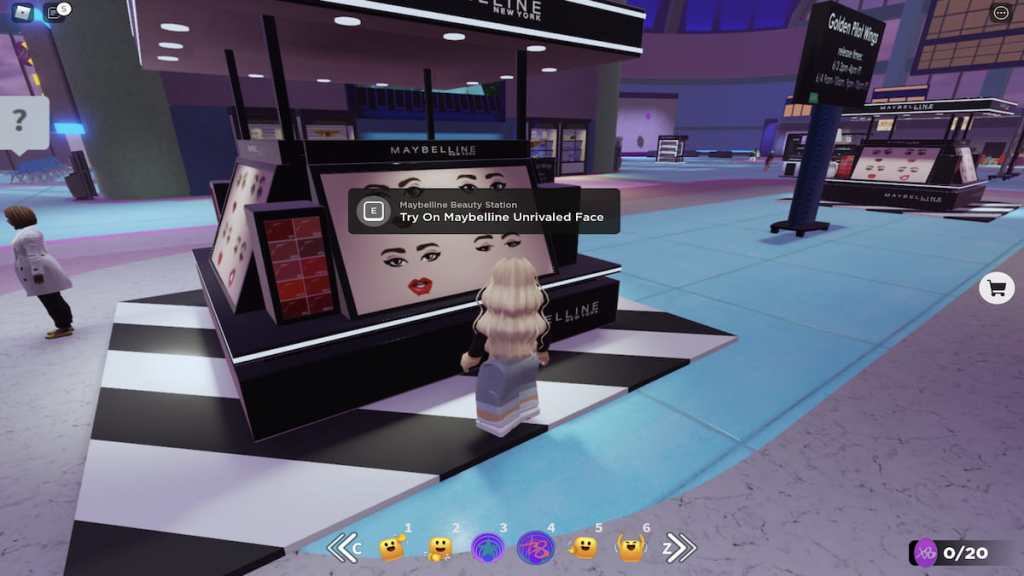 After trying on all four, you should receive the Red Lip Face and badge pop-up below!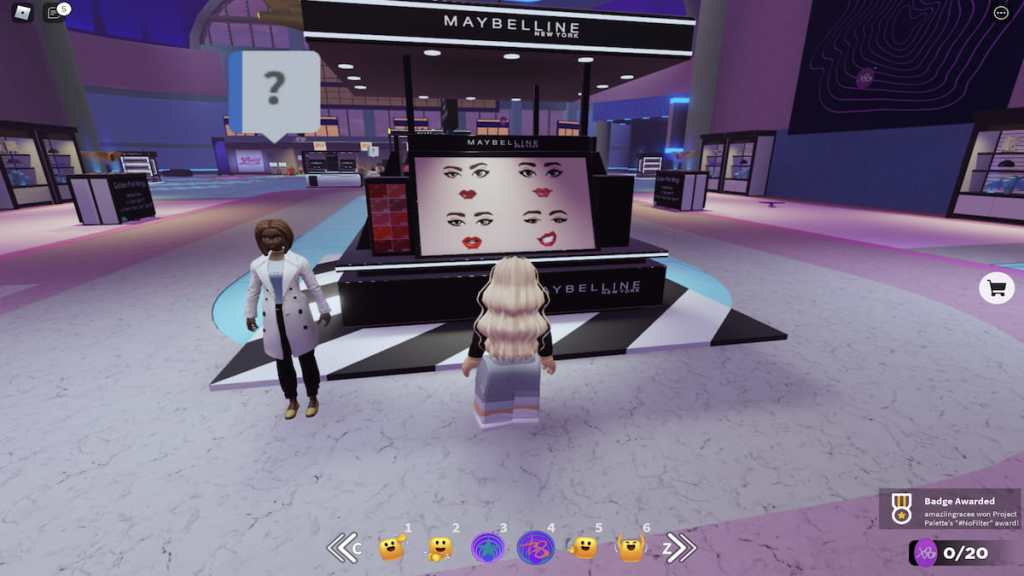 Boarding Pass
In the experience's redevelopment, the Boarding Pass back accessory has become exceptionally easier to obtain. As can be seen in the screenshot below, there was originally 86 Tate Tokens that players needed to collect.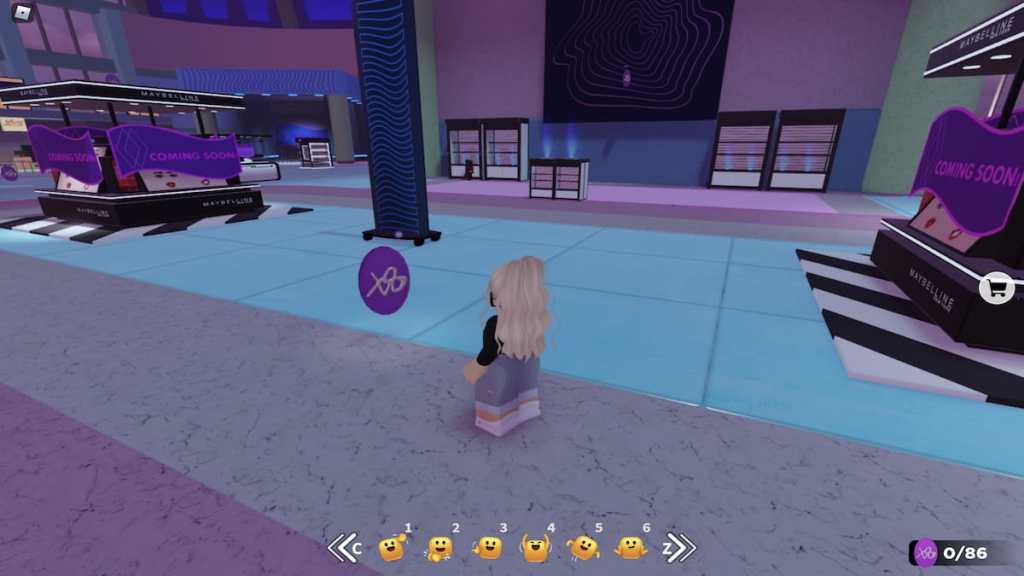 Now, however, the number of tokens has been lowered to 20 and are much easier to find! A few examples of token locations can be found below.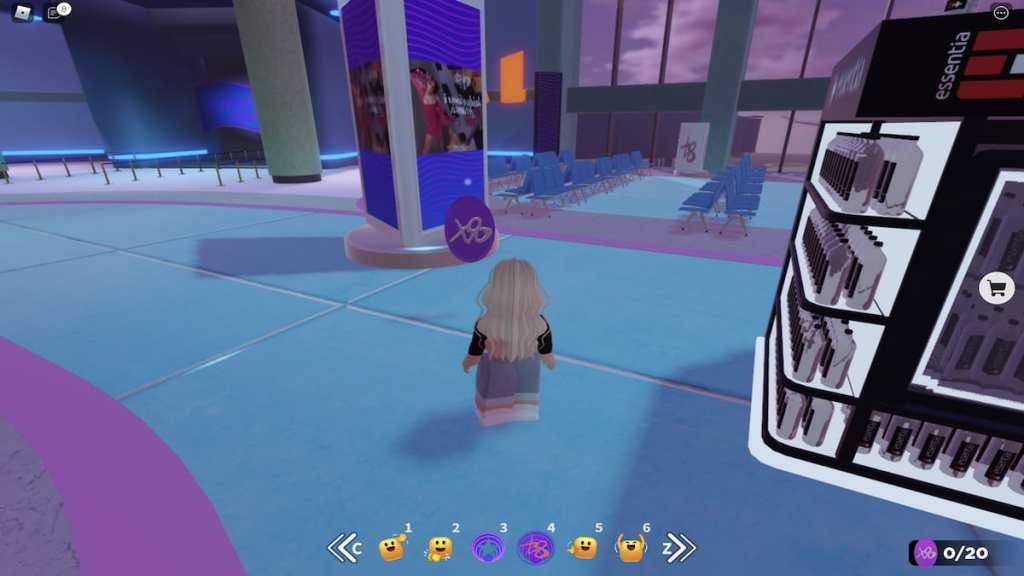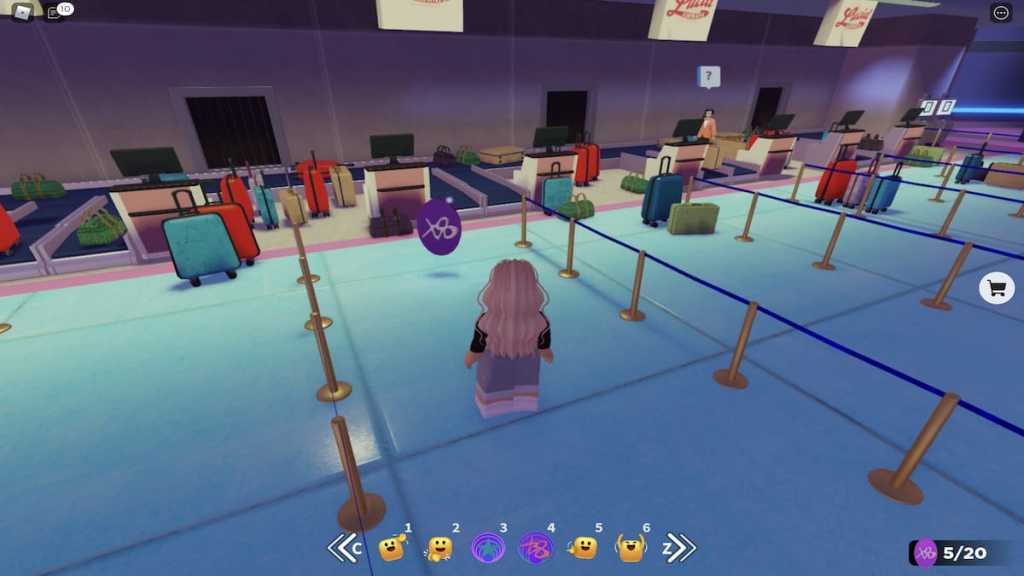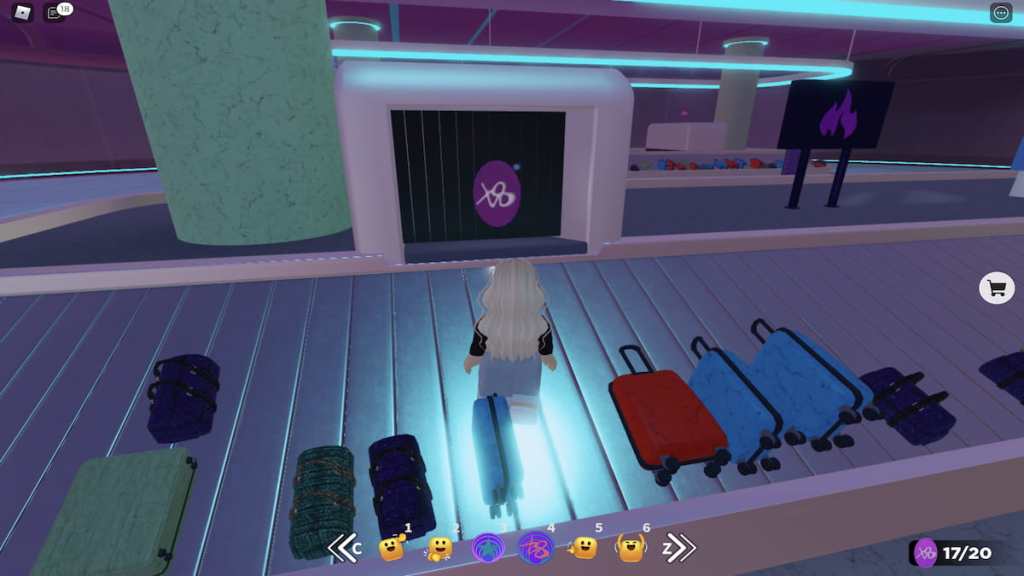 Some tokens, like the one pictured below, are located in places that are too high to jump to.
In those cases, you'll need to find an Essentia Water stand, drink a bottle, and use its jump boost to reach high-up places!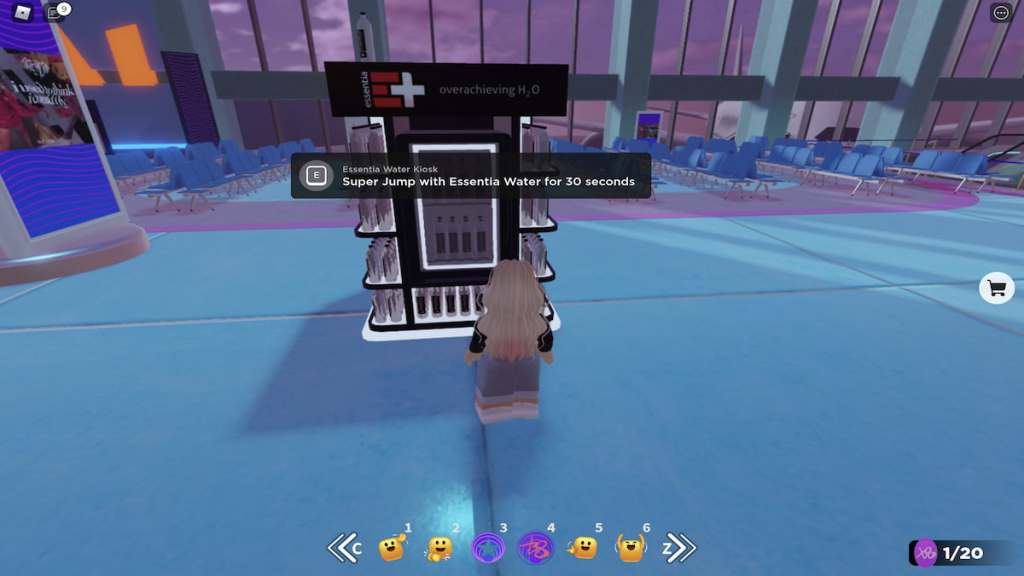 After finding all 20 tokens, you should receive the Boarding Pass item and corresponding badge pop-up below!
Looking for more Roblox content? Check out our recent guides on How to get all free items in Roblox Clarks' CICAVERSE or How to get all free avatar items in Roblox Samsung Superstar Galaxy!