Fintech company Klarna and fast-fashion mogul SHEIN have teamed up to release the collab experience SHEIN x Klarna Wonderland and with it has come a few free avatar items. These items, the Buckle Backpack and Unicorn Hat, may only be available for a limited time, so be sure to claim them sooner rather than later! Continue reading below to learn more.
How to unlock all free items in SHEIN x Klarna Wonderland
The list below details all of the free items that have ever been available inside SHEIN x Klarna Wonderland. For more info on each specific item, continue reading past this list.
Unicorn Hat (No longer obtainable)

Open five Klarna Mystery Boxes

Buckle Backpack (No longer obtainable)

Interact with every activity around the map

Curly Ombre Wig (No longer obtainable)
Unicorn Hat
The Unicorn Hat can be unlocked after opening five Klarna Mystery Boxes. To open one of these boxes, you'll need a minimum of 15 tickets, meaning that, in order to open five, you'll need to collect a whopping 75 tickets in total! Luckily, tickets can be found everywhere around the map, so it shouldn't take too long to collect 75.
Be sure to keep your eye out for orange super tickets as well, as these give you an extra boost in earnings.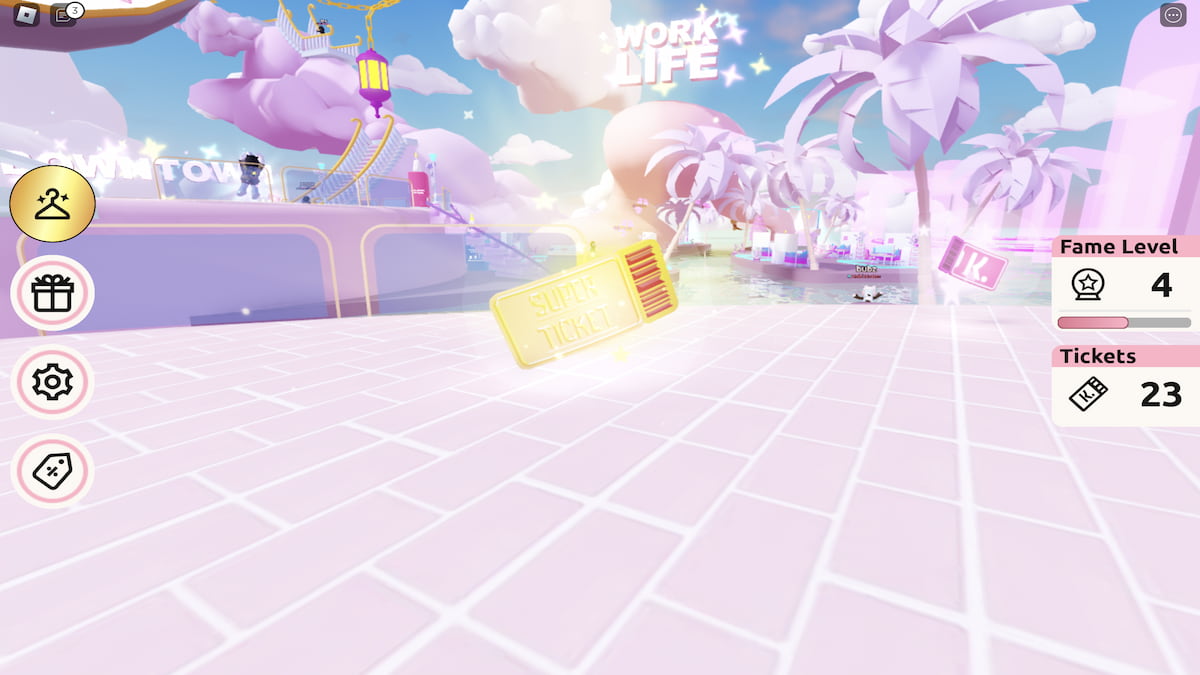 Once you've collected enough tickets, head to any of the pink vending machines around the map and press E to exchange 15 of them for a Klarna Mystery Box. As mentioned above, once you open your fifth one, you should automatically unlock the Unicorn Hat.
Buckle Backpack
The Buckle Backpack requires a bit more work to unlock, but can still be obtained fairly easily! To unlock it, players must interact with all of the unique activities around the map. If an activity is interact-able, and counts toward the item, a blue square will surround it. Once you've found one of these squares, simply walk up to it and press E to interact with the activity inside.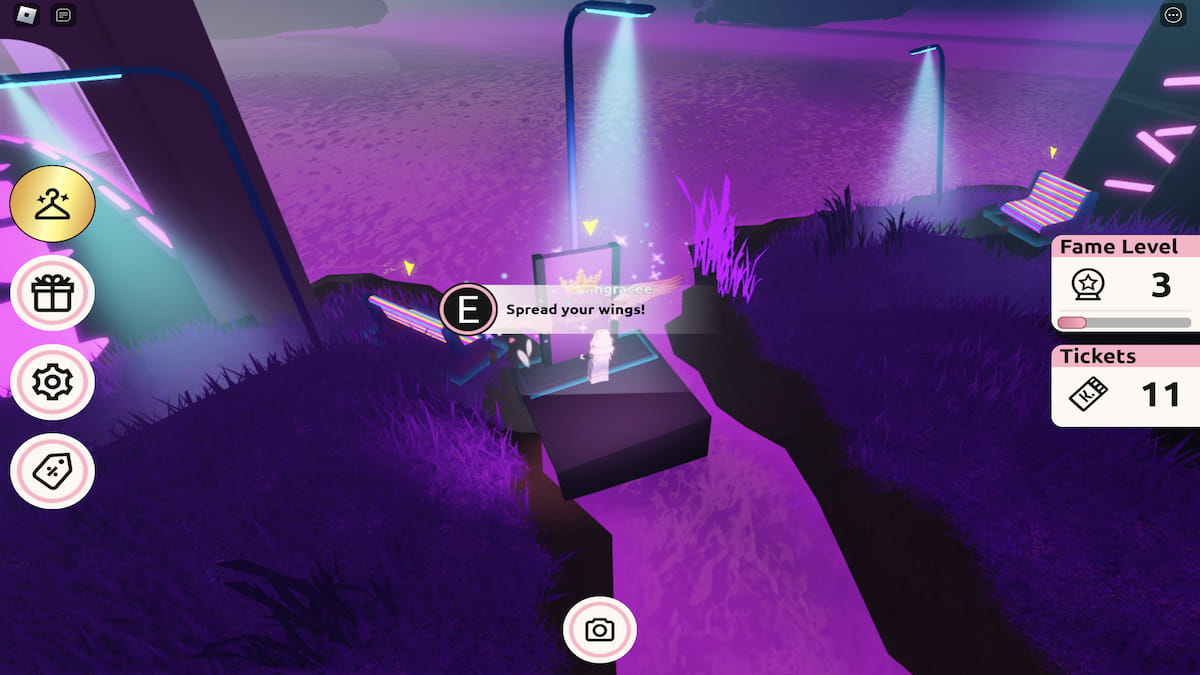 To keep track of what activities you've completed, be sure to check back with the map in the Downtown/spawn area. Once you've completed all of the activities inside of an area, a checkmark will appear over the red POI marker for that area. Typically, an area only has one or two activities, so interacting with them all shouldn't take too long.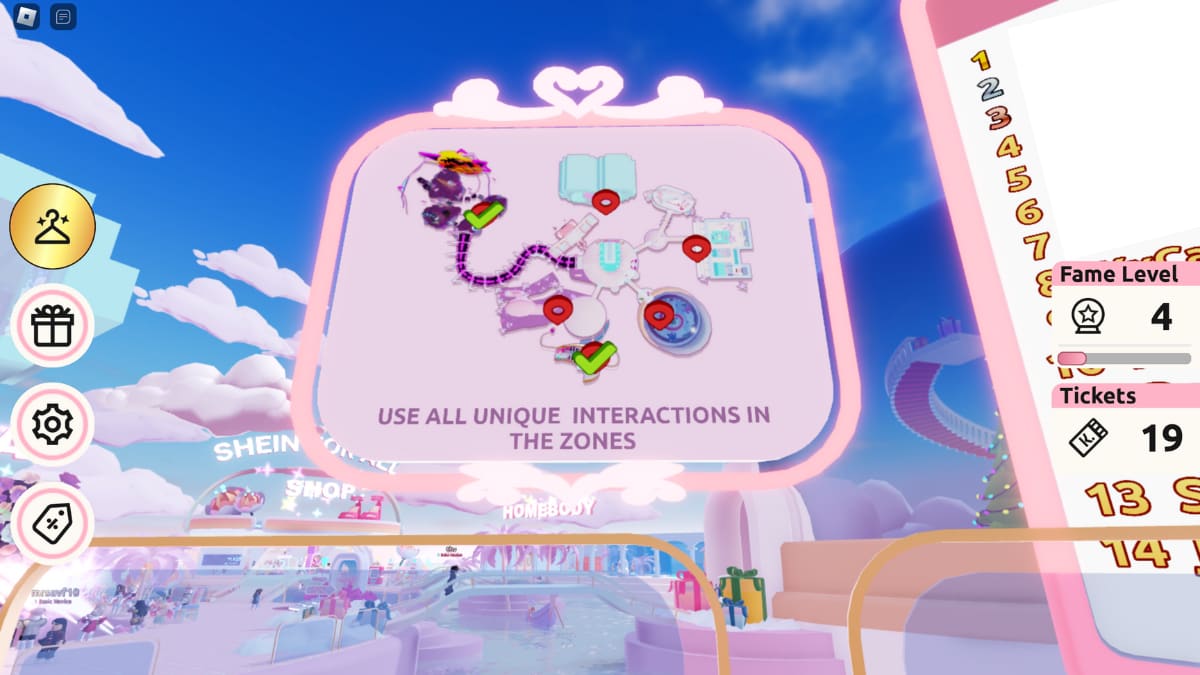 If you're having trouble finding the final area, don't worry, we did too! Keep an eye out for the portal pictured below—this will take you to the final area, Party Central.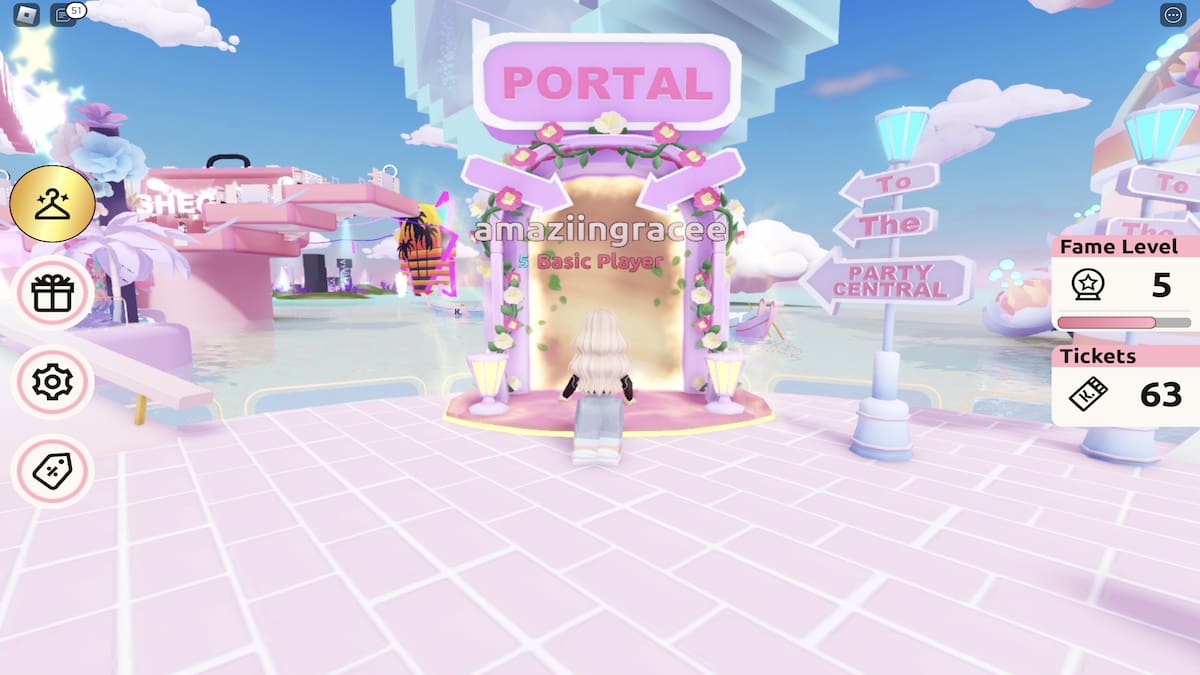 Once you've interacted with all the activities across the map, you should automatically unlock the Buckle Backpack.
Curly Ombre Wig
To obtain the Curly Ombre Wig in SHEIN x Klarna Wonderland, players must reach Fame Level 12. Fame is an in-game "currency" of sorts that can be earned by interacting with activities or participating in the catwalk fashion show minigame. Each time you participate in an interactable activity, you will earn around +2 Fame, as can be seen from the image below.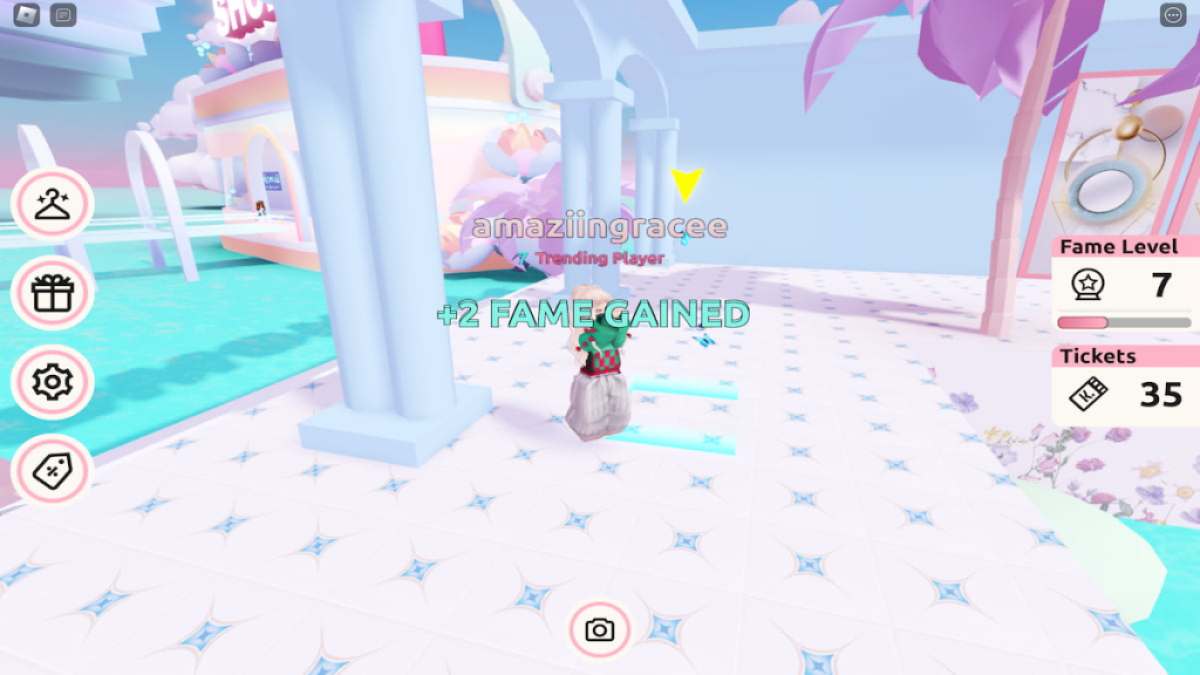 To earn Fame more quickly, we'd suggest grinding the catwalk minigame instead, as we earned upwards of +42 Fame per round.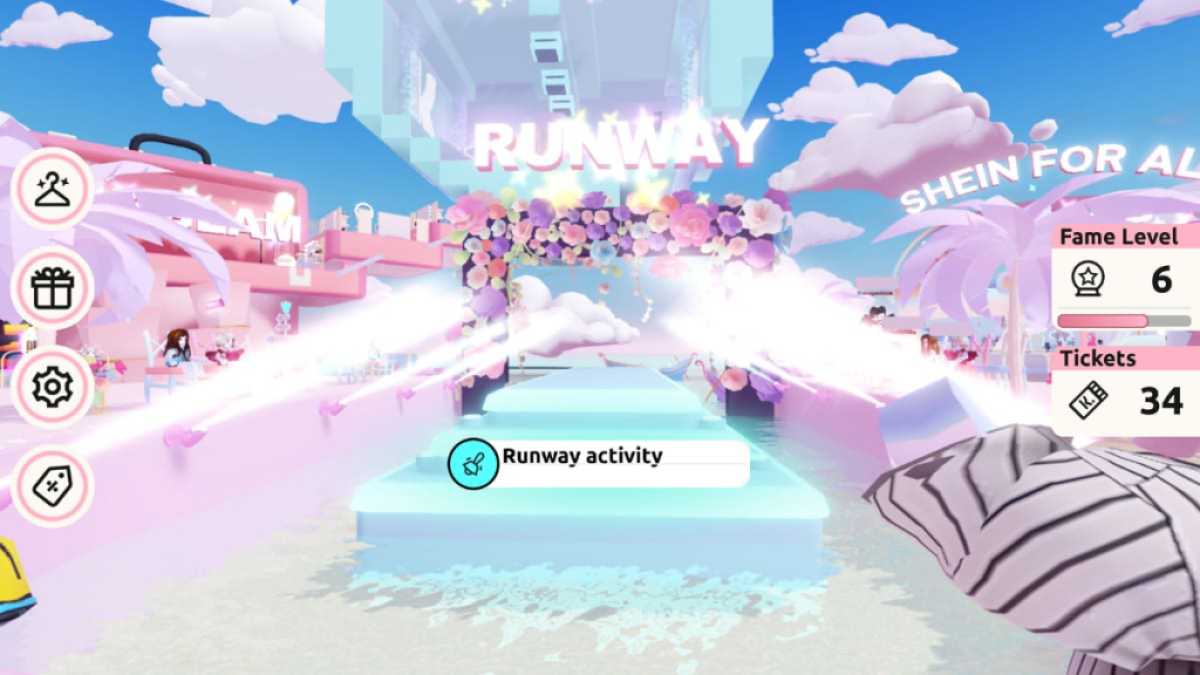 To join the minigame, approach the glowing star that's to the right of the catwalk and press E.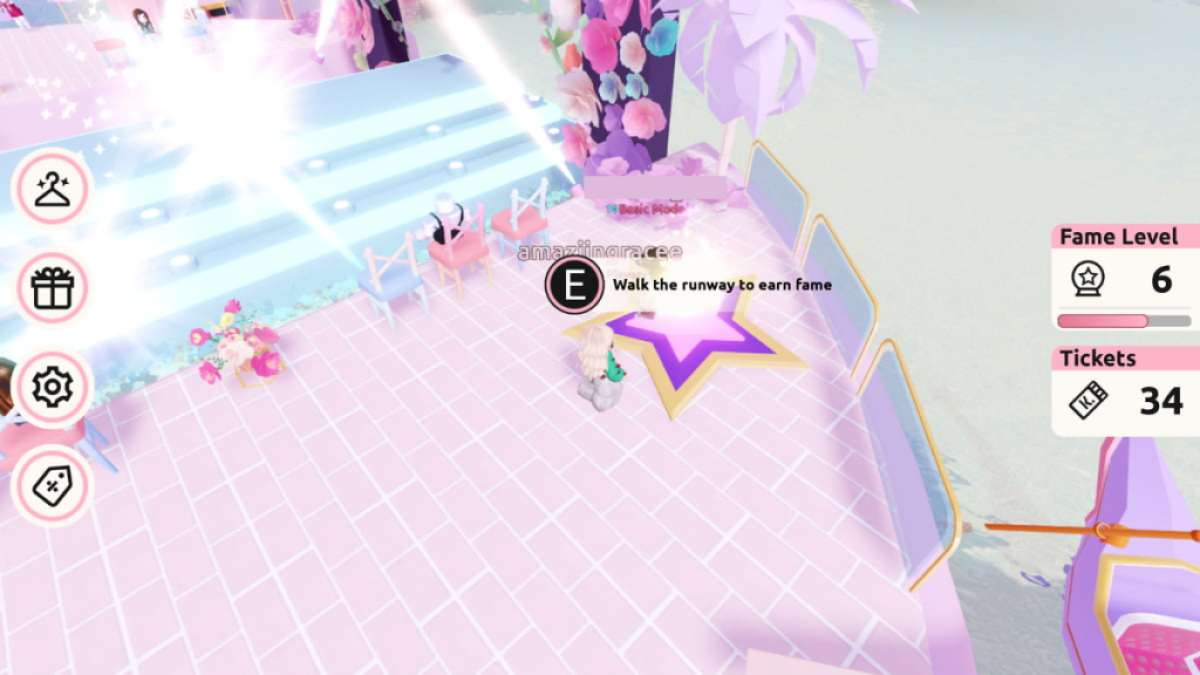 The minigame will begin after a short countdown—once it starts, click your left mouse button as fast as you can to fill the Fame bar that appears on the left side of your screen. The faster you click, the more fame you will earn.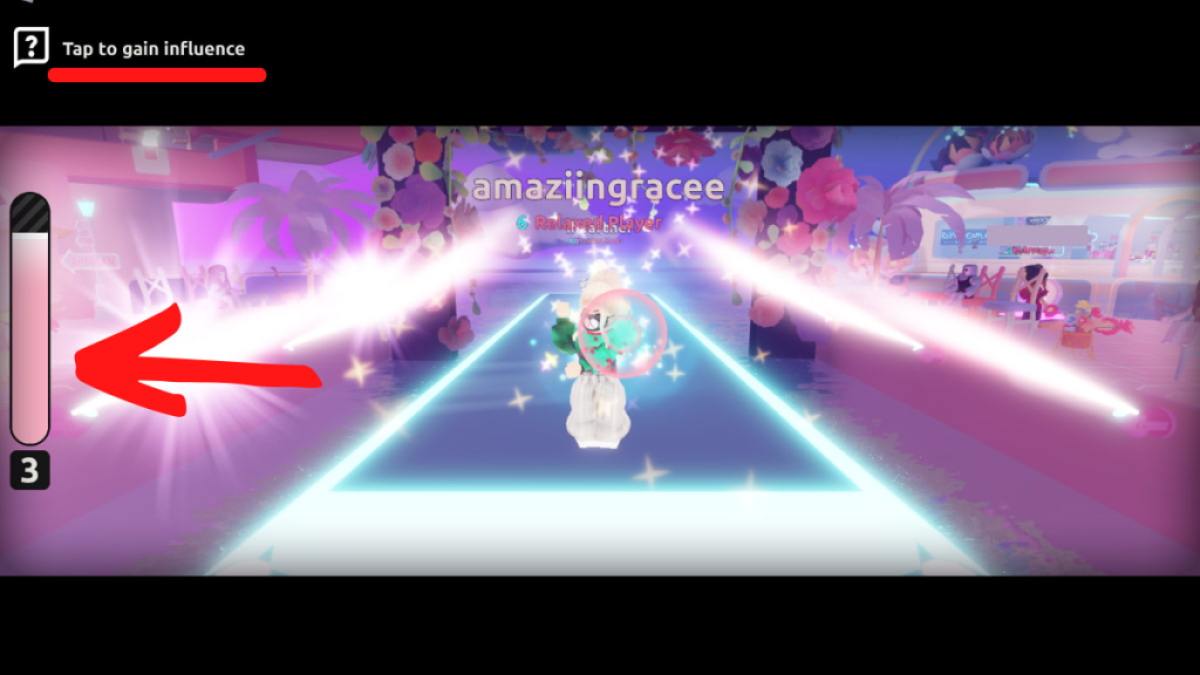 When the minigame ends, your awarded Fame will appear on your screen and your overall Fame Level will increase. Once your level reaches 12, you will automatically receive the Curly Ombre Wig item and corresponding badge.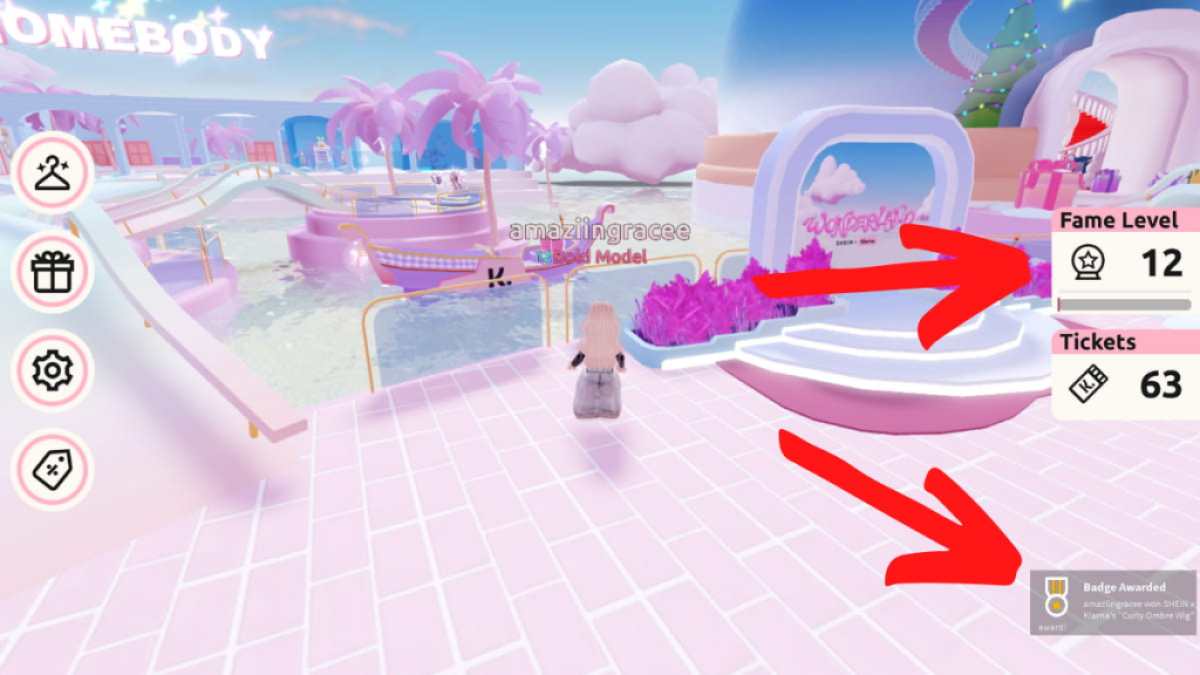 End
That's it for our guide on how to unlock all of the free items inside SHEIN x Klarna Wonderland! If/when more free items are added to this experience, we will update this guide accordingly.
Looking for more Roblox content, including free items? Check out our recent guides on How to get all free items in Work Together! GS25 – Roblox or How to get all free items in Roblox Ultaverse here on Pro Game Guides!