The long-awaited Halloween update has arrived inside of BIG Paintball! With this update comes the return of the Shattered Pack and even a limited-edition gun—the Spooky Scar. To learn more about how to unlock this gun, continue reading the brief guide below.
How to unlock the Spooky Scar in BIG Paintball!
Technically, the Spooky Scar can be unlocked for free—unless you view time as money, then it may be the most expensive gun in the entire experience! In order to unlock the Spooky Scar, players must complete the 2022 Halloween Event by collecting a total of 5,000 tags before the end of October. Unfortunately, you read that correctly...5,000 tags!
UPDATE: The amount of tags needed has been lowered to 2,500!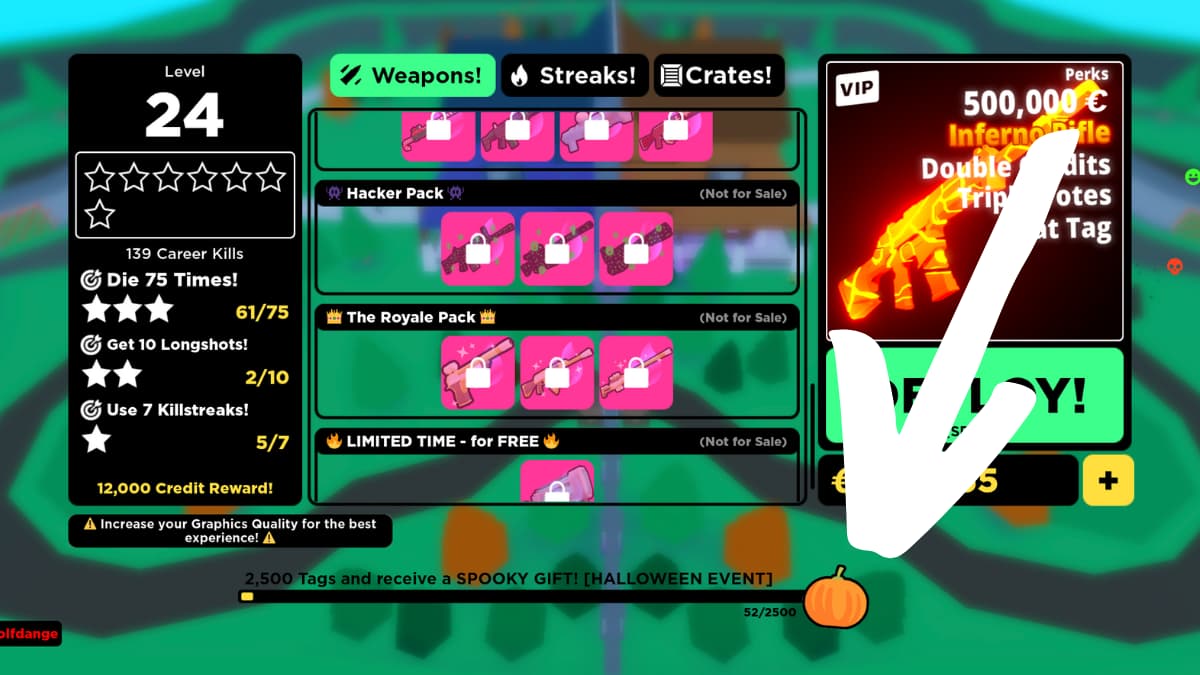 After collecting your final tag, you will automatically receive the Spooky Scar. Though this gun doesn't offer any game-changing bonuses in terms of damage or TTK (time to kill), it does come with a pretty cool Halloween-themed kill effect that releases jack-o-lanterns and flying bats when a player is tagged!
As mentioned above, this event will likely end at the end of October or beginning of November, so be sure to start grinding as soon as possible if you're interested in obtaining this limited-time-only weapon. Trust us, you'll need as much time as you can get!
Looking for more Roblox content? Check out our recent guides on Best Melee Weapons in Roblox Arsenal or Best Roblox Arsenal Skins here on Pro Game Guides!