While Find the Markers may seem like just another scavenger-hunt-style experience, it actually offers quite an intricate map with more than a handful of challenging secrets to find. With its small December 6, 2021, update, Find the Markers added just two more markers for players to discover, one of which we'll be covering in this brief guide, the Strawberry Marker.
How to find the Strawberry Marker in Find the Markers
Once you've spawned into Find the Markers, make your way toward the desert area of the map. If you find yourself turned around, recall where we found and collected the Cowboy Marker.
In this desert area is a large pyramid—climb this pyramid by jumping or walking up its sides until you reach the point pictured below.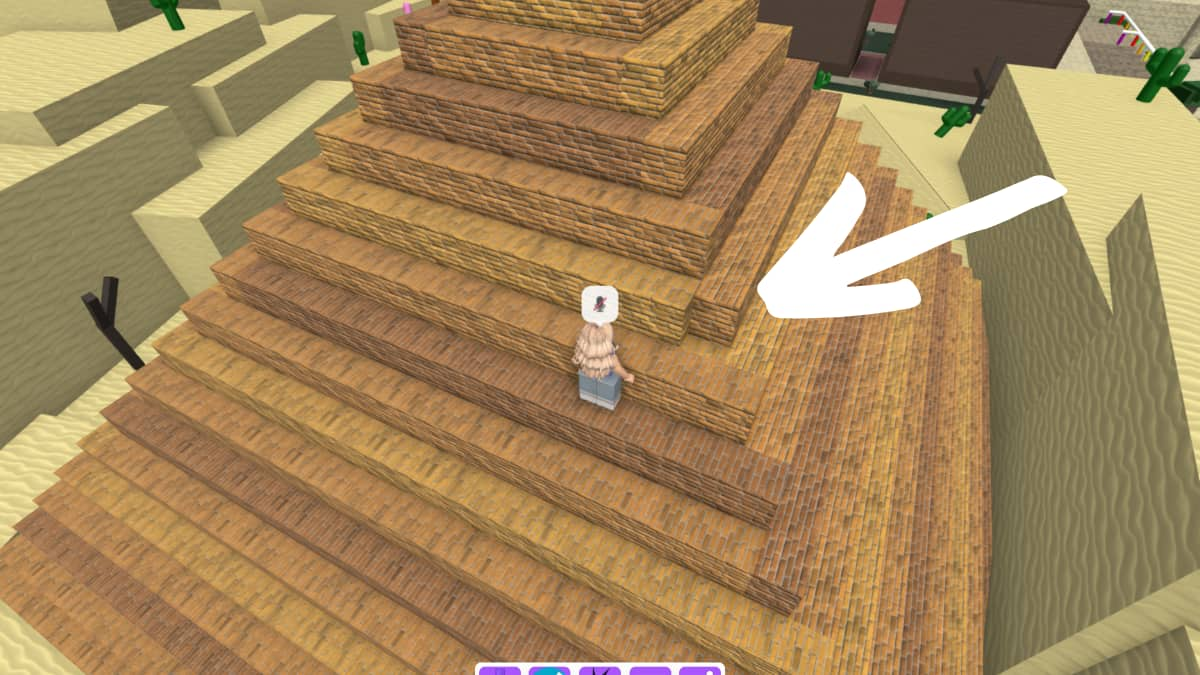 Related: How to get the Feta Cheese Marker in Roblox Find the Markers
Once here, notice that a portion of the pyramid's structure is missing. Stepping in this general area will teleport you to a secret room full of swords!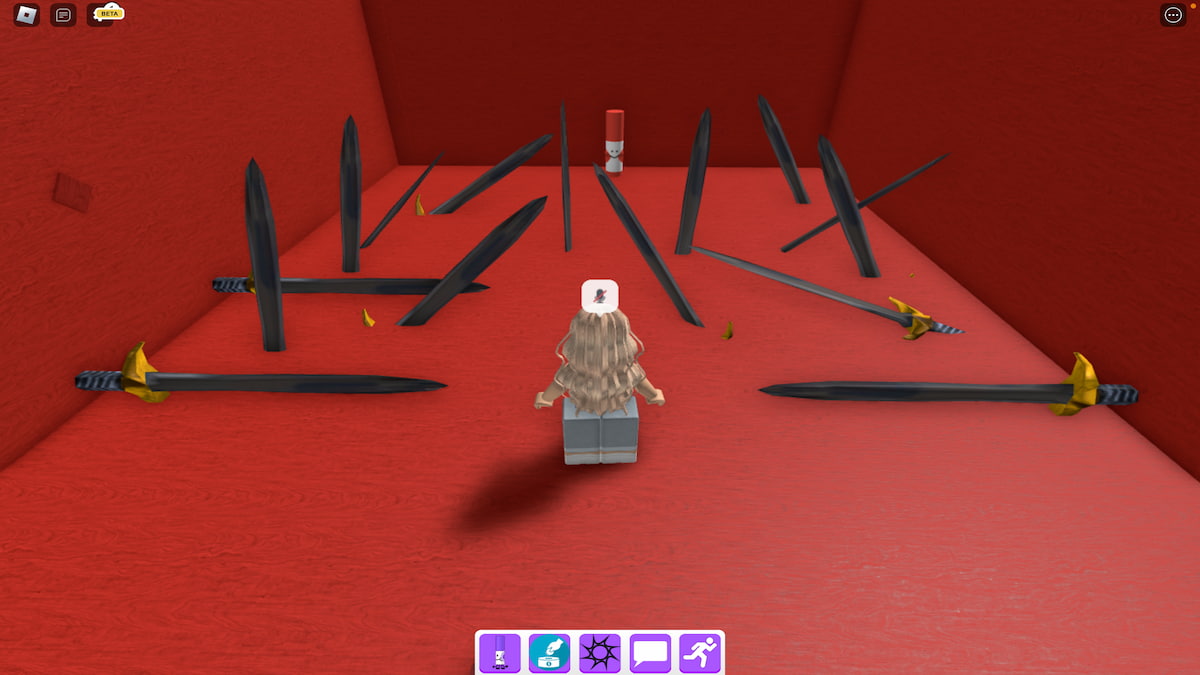 Now, despite what you may assume, the marker in front of you is not the Strawberry Marker—it's actually the Vermillion Marker. To find the Strawberry Marker, we need to press the button located on the left wall. Doing so will trigger a secret room to open and reveal the Strawberry Marker's location.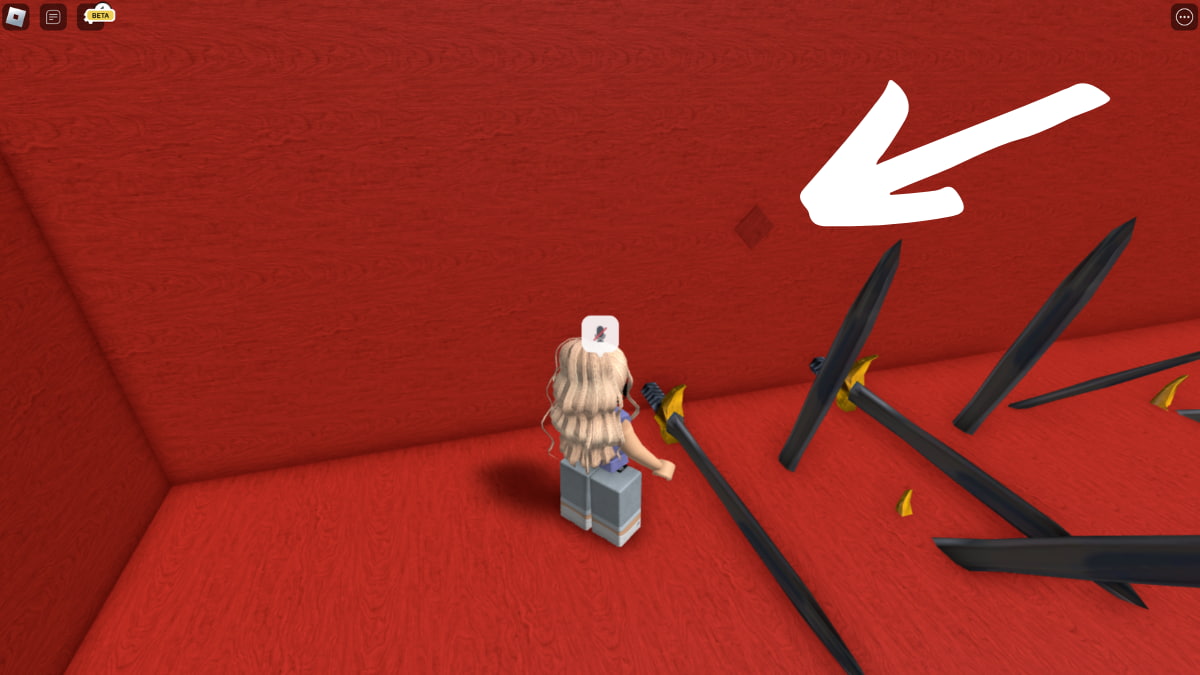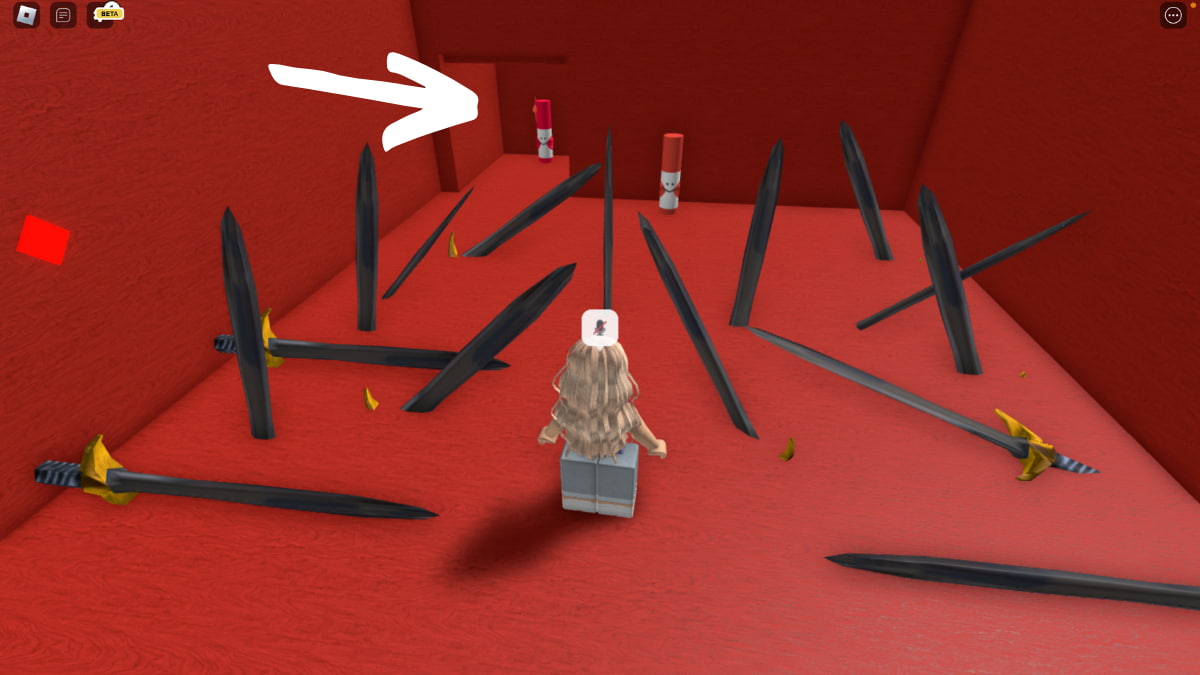 To reach Strawberry Marker, carefully maneuver your way through and around the swords without touching them. If you accidentally touch one even slightly, you'll be teleported all the way back to the experience's spawn point—we know, annoying. When you finally make it to the end, you should be able to walk right up to the Strawberry Marker.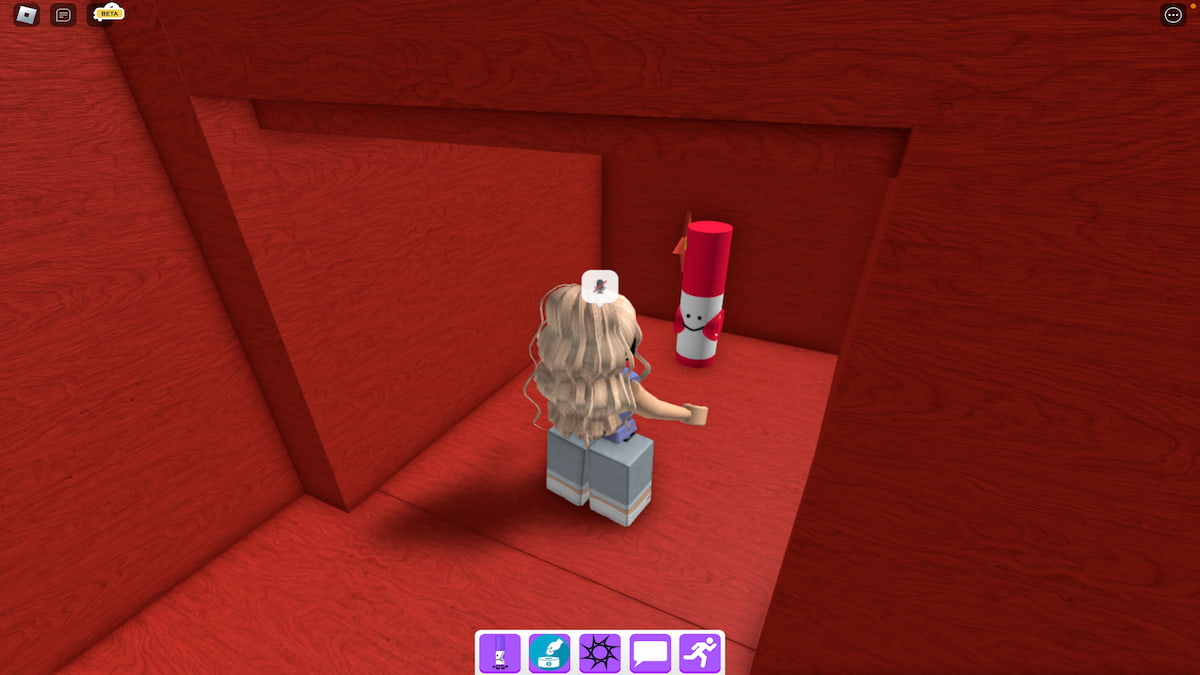 To claim this marker and add it to your Markerdex, simply walk up to it and touch it. Upon doing so, you should receive the pop-up below.
Looking for more Find the Markers content? Check out our recent guides on How to get the Shadow Marker in Find the Markers – Roblox or How to get the Missing Texture Marker in Find the Markers – Roblox here on Pro Game Guides!