One of the unique games on the Roblox platform is PLS Donate. It can be considered more of a community trade center than a game, as it allows users to claim any stand, like one found in carnivals, and sell clothing/game passes to other players for Robux coins. Similar to a carnival stall, you can decorate and display any message on your stall board to increase customer attraction. While the feature is efficient, it lacks customization options, especially the simple ability to change the color and type of your fonts for the board. So, if you are trying to change the size, color, and style of the font in PLS Donate, you need to tweak several HTML parameters of the signboard.
How to change color in Roblox PLS Donate
Related: How to get the LeHtoo Statue Touch! badge in PLS DONATE – Roblox
By default, the game will not provide you to access the HTML code parameters of the board. Instead, you can paste the following HTML code into the game and change the values according to your style.
<stroke color="#2A0030" thickness="1"><font size="90"><font color= "#FFD700"><font face="Bangers">Your Message</font></font></font></stroke>
Where should you paste the HTML Code?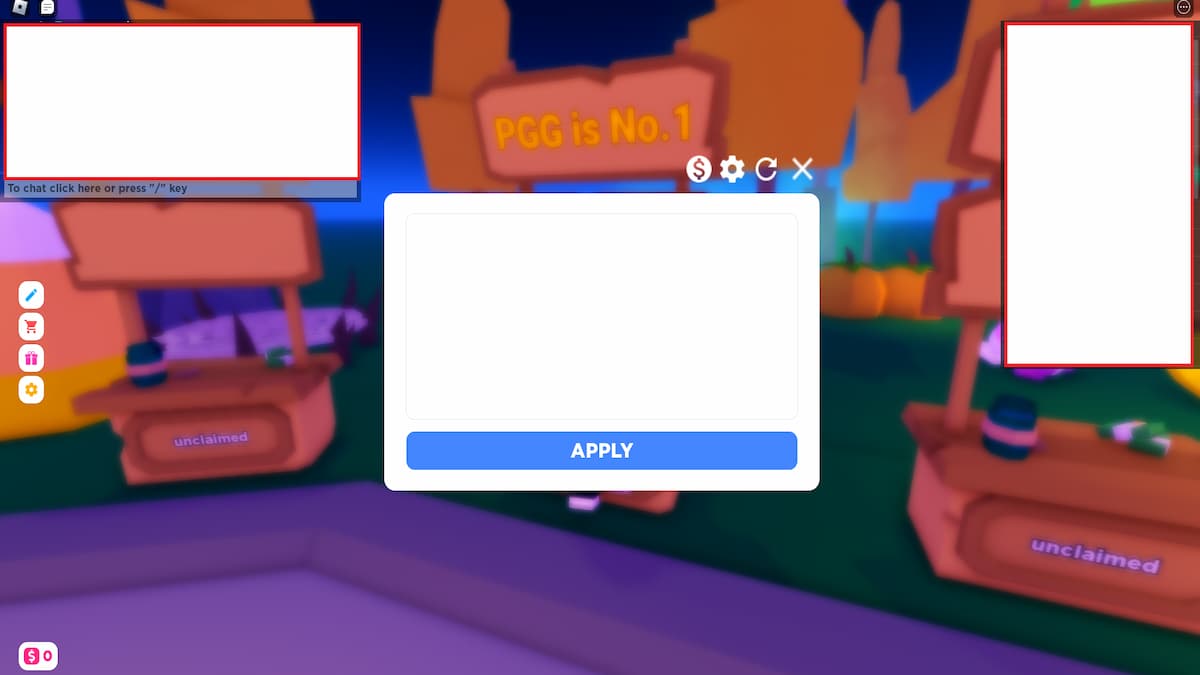 You can paste the HTML code in the default text box where you are supposed to type in the message for your signboard. After pasting, you can edit the font size, color, and face (type) of the font by tweaking the adjacent values.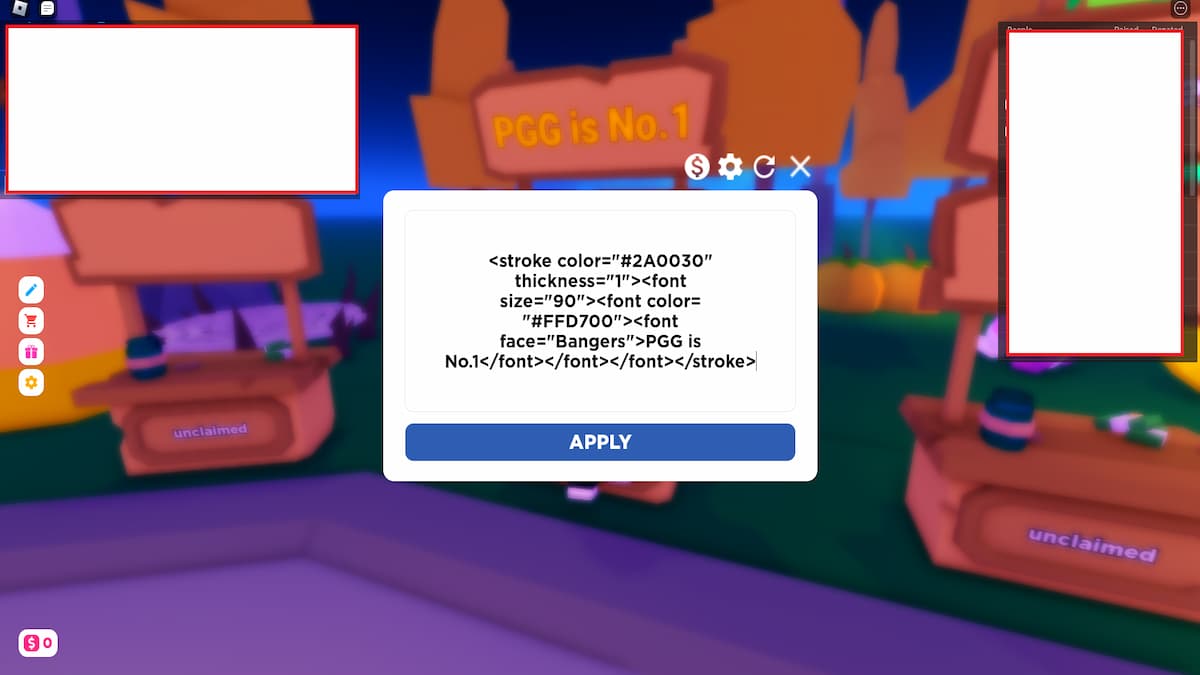 For example, if you want to change the font color from the above code(gold color), paste the hexadecimal value of your desired color in place of the #FFD700. If you don't know any hexadecimal color codes, browse our collection of the best color codes for games.
Make sure you are also writing your message by deleting the "Your Message" part and replacing it with the words you want to display. After tweaking everything, hit the apply button, and your customized message will be displayed on the board.
Remember, don't delete the double quotes or equal signs while editing. Otherwise, you will face errors in displaying the text.
For more on Roblox PLS Donate, check out How to get the LeHtoo Statue Touch! badge in PLS DONATE – Roblox on Pro Game Guides.