In this combat-based tycoon game, you need to master your management strategy instead of your war strategy. Build your way to the ultimate army by collecting resources and building your base into a money-making machine! Weapons and equipment don't come free, and you'll need to make your army as productive as possible if you want to stand a chance against your opponents.
Luckily, our codes list is here to help. With the codes listed below, you can accumulate some quick cash to give you the boost you need for the next upgrade. Who knows, it might be just what you need to put you ahead of the rest of the game, or even just the right amount to stop your opponents from getting through your defenses and wreaking havoc.
If you like Tycoon games in Roblox, don't forget to check out our other codes lists for great, similar games! We have the latest codes for games likes Millionaire Empire Tycoon and Car Dealership Tycoon. Or, if you're looking for codes for games from the same developer, we have them for Office Tycoon and Arcade Tycoon!
All Army Fighting Tycoon Codes List
Updated May 19, 2022

Added new code
Army Fighting Tycoon Codes (Working)
Here's a look at all the working Army Fighting Tycoon codes.
RELEASE—Redeem for $1.5k Cash (New)
Army Fighting Tycoon Codes (Expired)
These Army Fighting Tycoon codes no longer work.
How to Redeem Army Fighting Tycoon Codes
Redeeming codes for free rewards in Army Fighting Tycoon is easy.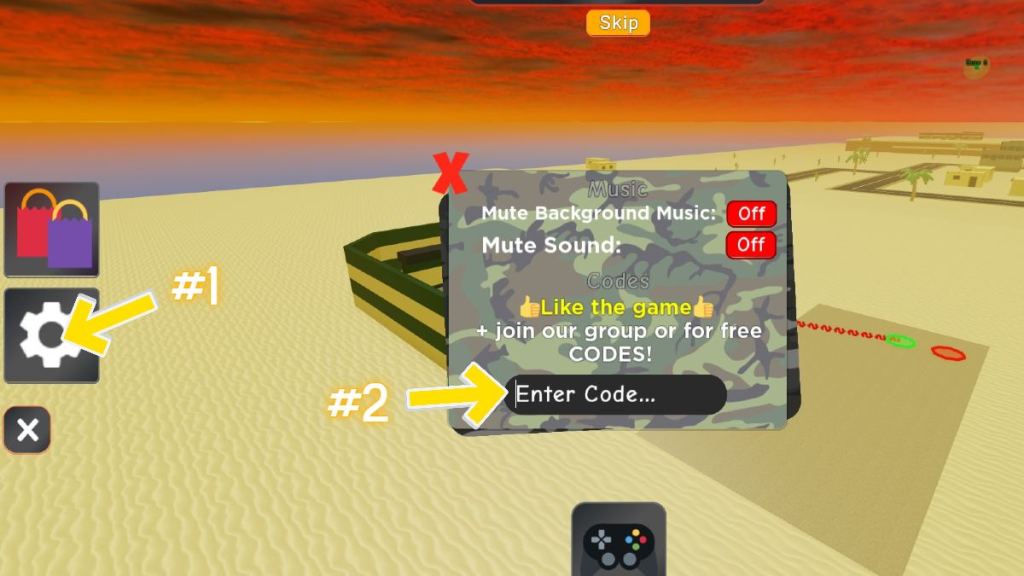 In the game, press the Gear/Settings on the left side of the screen.
In the text box, enter the code exactly as it appears in the list above.
Press the 'Enter' button on your keyboard to claim your reward!
How can you get more Army Fighting Tycoon codes?
Army Fighting Tycoon developer Random Tycoon Games has an active social presence on many social media platforms. They use those platforms to provide their fans information about major changes to the game, many of which include new codes. While the easiest way to get new codes would be to bookmark this page and periodically check for updates, you can get codes as soon as they drop by following the developer's Twitter, or by interacting with the community on their official Discord server.
Why aren't my Army Fighting Tycoon codes working?
The most common cause of invalid codes in any Roblox game is that the code was not entered correctly. Most games notify the player if the code they entered is expired or has been already used. If the game doesn't tell you this was the cause, then copy and paste the code directly from our site into the game to make sure it's entered correctly. If you're certain you entered it correctly and it still doesn't state what the problem is, then it might be an coding error within the game that the developer needs to fix.
What is Army Fighting Tycoon?
Army Fighting Tycoon combines the popular tycoon game mechanic with army management. You start the game with basic gear and equipment to help you generate income, which you use to buy additional equipment that helps you fight of opposing armies or generate additional cash. Can you prove yourself as a savvy businessperson and a master commander at the same time?
If you're looking for codes for other games, we have a ton of them in our Roblox Game Codes post! You can also get a bunch of free stuff via our Roblox Promo Codes page.