Roblox Classic RPG takes players on an adventure in a format inspired by the fan-favorite genre. Complete quests, discover mysteries, defeat enemies, level up, and customize your character with outfits and accessories. You can also collect weapons and become stronger by unlocking various abilities, and experience a unique story by completing Main Story quests.
I highly recommend claiming the codes below for Classic RPG, as they will reward you with Gold and other resources you can use across the game. If you like similar war RPG games, check out our compilation of Creatures of Sonaria Codes and Roblox Limitless RPG Codes to not miss out on amazing, limited-time rewards.
All Roblox Classic RPG Codes List
Roblox Classic RPG Codes (Working)
Release—Redeem for 500 Gold
Battlepass—Redeem for 100 Gold and 1,000 Battle Pass EXP
TheBridge—Redeem for x1 2x Materials Potion and 250 Gold
Mushrooms—Redeem for x5 Red Mushrooms, x5 Blue Mushrooms, x5 Yellow Mushrooms, x5 Green Mushrooms
Riverstone—Redeem for 500 EXP
endlessdunes—Redeem for 250 Gold and x8 Mummy Cloth
Snowfall—Redeem for 500 Gold, x10 Winter Wolf Fur, and x3 Ice Shards
SwampCrocodile—Redeem for 250 Gold, x5 Frog Foot Fur, and x5 Crocodile Tail
Roblox Classic RPG Codes (Expired)
There are no expired codes for Roblox Classic RPG.
Related: Best Roblox RPG Games
How to redeem codes in Classic RPG
Follow the steps below to redeem codes in Roblox Classic RPG:
Click on the Codes icon on the bottom left of the screen.
Type the code exactly as-is in the Type your code here! textbox.
Click Redeem to obtain rewards.
How can you get more Roblox Classic RPG codes?
To find more codes for Roblox Classic RPG, follow the developer's @Shkatulkahero Twitter account and the Control Army Discord Server, where codes may regularly be posted. You can also find codes hidden in areas you find while exploring the game. Alternatively, you can bookmark this page, as we'll constantly update it with all working codes, so you don't have to look for them yourself.
Why are my Roblox Classic RPG codes not working?
Roblox Classic RPG codes may not work for a few reasons. First, you might have mistyped it (which happens to the best of us). Make sure to type in the codes exactly as they're written above to prevent errors. Second, you might have already claimed the code before. Codes can only be claimed once! Finally, the code might be expired. If that's the case, let us know in the comments below so we can remove it from our working codes list.
Related: Roblox RPG Simulator Codes
Other ways to get free rewards in Roblox Classic RPG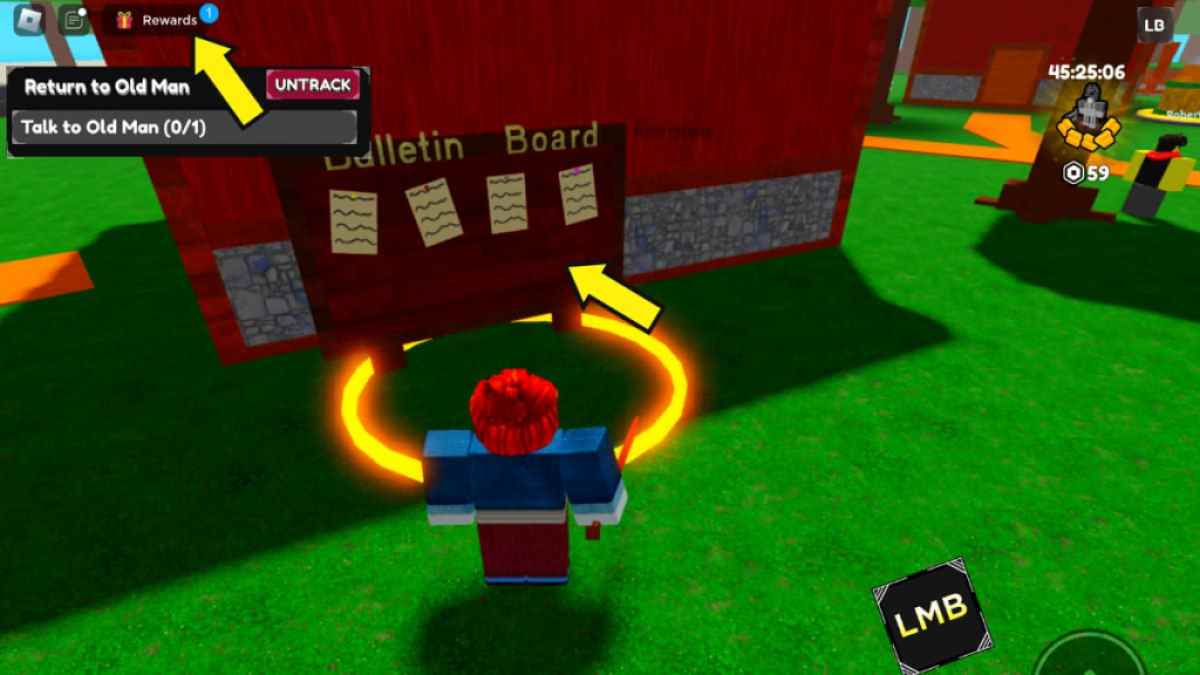 To get more free rewards in Roblox Classic RPG, head to the Bulletin Board or click on the Rewards button on the upper left of the screen to open the Events menu. Click on Daily Calendar to redeem one free gift per day. You can get better rewards by continuing your streak, so don't forget to log in daily. Additionally, Premium players automatically get +20% SPEED and a Special Player List Frame, which you can find under the "Premium" style.
What is Roblox Classic RPG?
Roblox Classic RPG mimics the well-loved RPG format, taking players into a massive open world filled with collectibles, NPCs, quests, and customization options. Players can defeat enemies to collect resources and level up, get stronger by learning new abilities and equipping powerful weapons, and explore new areas through progression. Players can also discover a compelling story by completing Main Story quests.
Like Roblox games? Check out our Pro Game Guides Roblox Game Codes post! You can also get a bunch of free goodies via our Roblox Promo Codes page.