Welcome to the anime ARPG Dream Six! Here you can explore solo or with friends, battling monsters and finding treasure chests full of valuable gear while also collecting new characters to play. Once you have a complete set of level one gear, you can move on to finding level two gear and so on. Can you become the most powerful adventurer in Dream Six?
Using the Dream Six codes you find below, you can get free rewards, including Gems, Coins, and Summons. Gems can be used to get new Characters, while Summons can be spent on Auras and Characters Banners. If you love Roblox ARPGs, you should also check out Shindo Life.
All Dream Six Codes List
Updated January 30, 2023

Added a new code.
Dream Six Codes (Working)
These are all the working Dream Six codes.
4500LIKES—Redeem for 450 Gems (New)
4000LIKES—Redeem for 400 Gems (New)
1000ERRORS—Redeem for 400 Gems
3500LIKES—Redeem for 350 Gems
DREAM23—Redeem for 10 Summons
Dream Six Codes (Expired)
These are expired codes for Dream Six.
REBIRTH—This code has expired
100KVISITS—This code has expired
EASY1K—This code has expired
10KVISITS—This code has expired
Related: Roblox Soul War Codes
How to redeem codes in Dream Six
Follow the instructions below to redeem codes in Dream Six.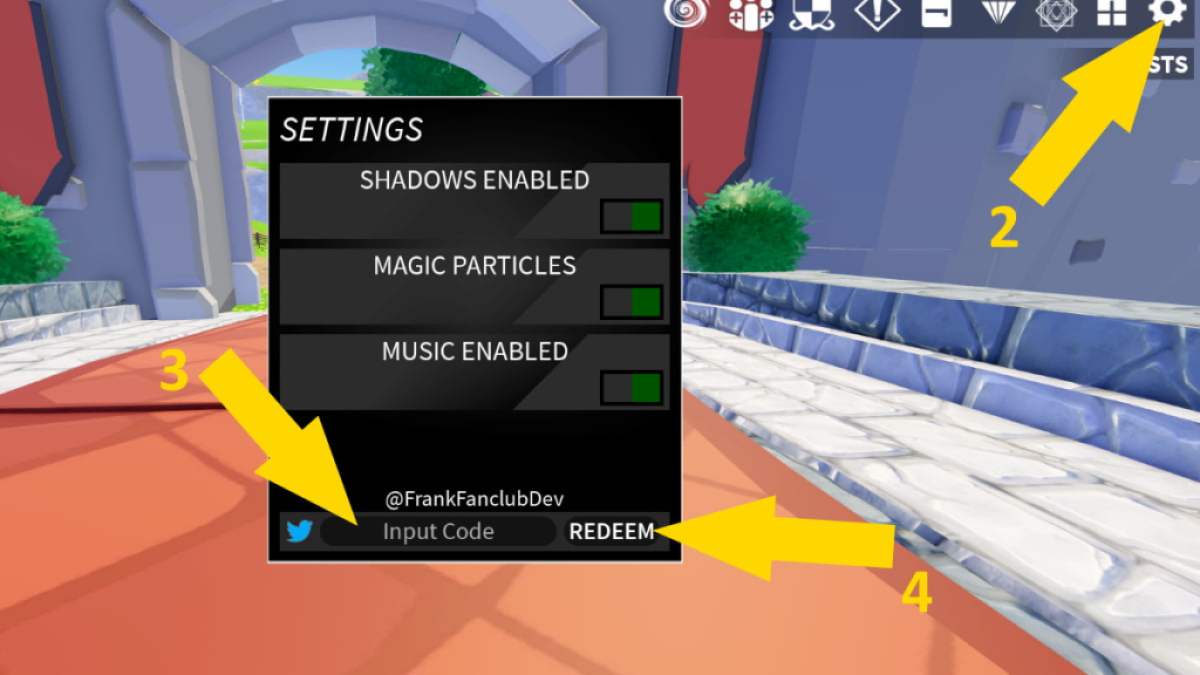 Launch Dream Six on Roblox.
Press the Settings cog in the top right of the screen.
At the bottom of the Settings menu, enter the code next to the blue Twitter bird exactly as it appears in the list above.
Press the REDEEM button to claim your reward!
How can you get more Dream Six codes?
If you want to search out your own Dream Six codes info, a good place to begin is by joining the Frank Fanclub Roblox Group. You can also follow @FrankFanclubDev on Twitter and join the Discord Dream-Six Official Community Server. You can check the game-announcement channel there or on Twitter for regular code updates from the developers.
Why are my Dream Six codes not working?
If you've tried to enter one of our Dream Six codes and it is coming up as invalid, look to see if you may have mistaken a letter for a number or not exactly copied any capitalization. One little typo like this can invalidate a code, so we suggest you cut and paste them from here directly when possible. If it is still invalid, it has probably expired. This happens to most Roblox codes in the end but don't worry; we'll find new codes for Dream Six soon and post them here.
Other ways to get free rewards in Dream Six
If you're looking for more free rewards in Dream Six, the easiest thing to do is simply log in each day! You get a free role just for logging in, earning you a free Character. You can also explore the countryside and find chests on your travels. Open the chests to gain more free rewards, including Coins and Gems.
What is Dream Six?
Dream Six is an anime-inspired Roblox action RPG with a large, gorgeous open world to explore. You can work alone or in a group exploring the countryside, defeating mobs and bosses, collecting chests to buy gear, and then leveling up. You can also discover different characters, allowing you to switch personas as and when you choose.
If you're looking for codes for other games, we have a ton of them in our Roblox Game Codes post! You can also get a bunch of free stuff via our Roblox Promo Codes page. And in the meantime, take a look at the latest news to stay up-to-date on all things entertainment.