Clicking has never been this fun in this Roblox Godly Clicking Simulator game, and it will leave you returning to click some more. In this world, you will need to take on clicking challenges and leave your clicking finger numb as the opportunities to explore and unlock new pets are just another couple of clicks away. We have the codes you need, so you can take a little break from all that clicking and focus on how you will wield that power of the Gods.
Clicks are how you unlock anything in this game. You can use these clicks to unlock several new worlds to explore and to get new pets. Each new world comes with challenges to do so that you can unlock pets to help gather up more clicks.
For clicking frenzy games that will leave you feeling like a God try these Roblox titles and these codes for the head start you need. Roblox Clicking Havoc Codes, Roblox Clicking Champions Codes, Roblox Clicking Legends Codes, Roblox Tapping Frenzy Codes, and Roblox Tapping Titans Simulator Codes.
All Roblox Godly Clicking Simulator Codes
Updated June 20, 2022

Updated this page with new info. We have the latest Roblox Godly Clicking Simulator codes.
Roblox Godly Clicking Simulator Codes (Working)
There are no working codes currently.
Roblox Godly Clicking Simulator Codes (Expired)
UPDATE11—Claim for 100,000,000 Clicks
TOXICUPDATE—Claim for American Bunny Pet
UPDATE10—Claim for 100,000,000 Clicks
4THOFJULY—Claim for Russo Bunny Pet
UPDATE9—Claim for 50,000,000 Clicks
UPDATE8—Claim for 10,000,000 Clicks
250likespet—Claim for Russo Mini Plushie Pet
UPDATE7—Claim for 1,000,000 Clicks
CandyLand—Claim for 50k Dog Pet
UPDATE6—Claim for 1,000,000 Clicks
50KVisits—Claim for Red Imposter Pet
update5—Claim for 100k Clicks
150likespet—Claim for Electric Overlord Pet
update4—Claim for 50k Clicks
Update3—Claim for 25k Clicks
100LikesPet—Claim for Overlord Pet
update2—Claim for 10k Clicks
10kvisits—Claim for 10k Dog Pet
Update1—Claim for 100 Clicks
Desert—Claim for a Rebirth
NEW—Claim for 50 Clicks
RELEASE—Claim for 25 Clicks
100KVISITSPET—Claim for Mini Naruto Pet
Roblox Godly Clicking Simulator FAQ
We answer all your Roblox Godly Clicking Simulator Codes below.
How to redeem Roblox Godly Clicking Simulator Codes
It is effortless to redeem your Roblox Godly Clicking Simulator Codes. Just follow our easy guide below.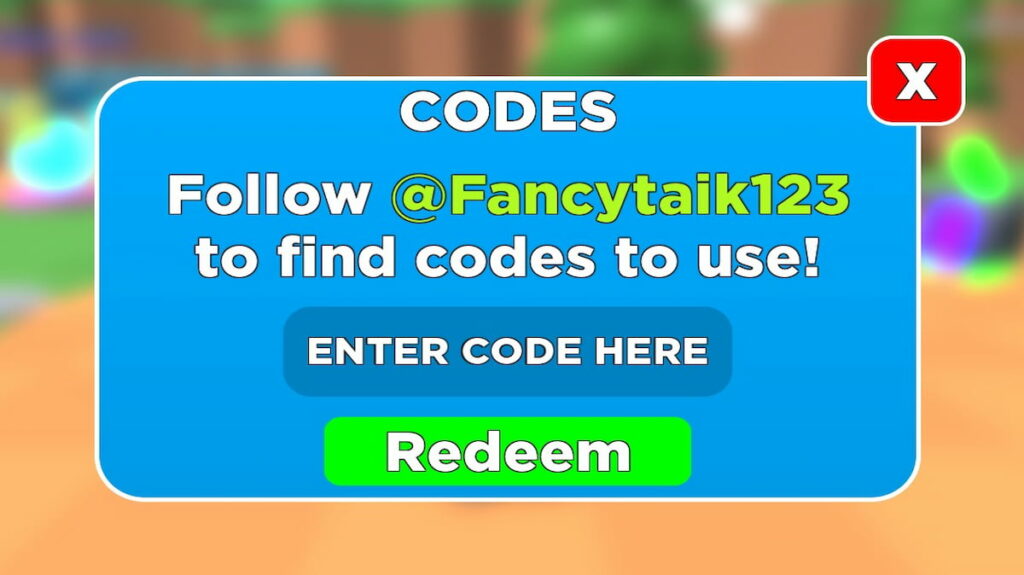 Enter the game.
Click on the Twitter Bird Icon on the left of the screen.
Enter the code into Enter Code Here box.
Click the Redeem box underneath to claim.
How to get more Roblox Godly Clicking Simulator Codes
To get more codes and stay in the know with everything that is Roblox Godly Clicking Simulator follow the developer Aesthetic Games on Twitter @MikeAstet or join their Aesthetic Games Discord Server. We also have the latest codes across the Roblox world, so save this page and come back to see when your favorite game codes are out.
Why aren't my Roblox Godly Clicking Simulator codes working?
To claim your Roblox Godly Simulator codes without a hitch, remember to ensure that all the codes are not expired. Codes expire when a developer decides, so be sure to claim them before those codes disappear. You could also be misspelling your code when typing it into the redeem box. These codes can be case-sensitive, so you need to ensure that you put them into the box correctly before hitting that redeem button. Save this page and return here often to see if there are new codes for you to redeem.
What is a Roblox Godly Clicking Simulator game?
This clicking Roblox game will have you furiously clicking away. The more clicks you collect in this game, the more you can unlock. You can unlock pets to take with you into the different worlds you can open by trading your clicks in. Each world has other challenges you can complete so that you can level up and become the clicking God.
You can also get more free codes to help you in all your Roblox adventures by going to the Roblox Promo Codes page. We have you covered when it comes to all things Roblox and Roblox Anime!