Are you ready to explore the dangers and become the greatest Lost Kingdom Tycoon? You'll need to clear your area of danger by battling mobs before starting to clear it and set up shops, selling potions and items to earn coins and also equip for your own adventures. Then, as you gear and level up, explore and gather materials while tackling fearsome bosses as you make your fortune. Can you prosper despite the dangers of the Lost Kingdom?
Entering the Lost Kingdom Tycoon codes you'll find below, can reward you with free in-game Coins and Gems. Coins are the game's main currency, being used to expand your tycoon empire with new stalls but also to buy items such as Heal Potions to recover after battles, while the rarer Gems can be used to buy rarer items. If you like Roblox tycoon games that include combat, also check out Construction Tycoon Codes.
All Lost Kingdom Tycoon Codes List
Lost Kingdom Tycoon Codes (Working)
These are all the working Lost Kingdom Tycoon codes.
18KLIKES_baac—Redeem for 15 Gems and 100 Coins (New)
15KLIKES_abab—Redeem for 15 Gems and 100 Coins
SPRING_ay—Redeem for 15 Gems and 100 Coins
Lost Kingdom Tycoon Codes (Expired)
These are expired codes for Lost Kingdom Tycoon.
7KLIKES_hv19—This code has expired
HALLOWEEN_12ab—This code has expired
CHRISTMAS—This code has expired
HAPPY—This code has expired
SNOW—This code has expired
SCHOOL—This code has expired
DOUBLE—This code has expired
TURKEY—This code has expired
HALLOWEEN—This code has expired
UPDATE_sc45—This code has expired
5KLIKES_y13u—This code has expired
Related: Cowboy Tycoon Codes
How to redeem codes in Lost Kingdom Tycoon
Follow the instructions below to redeem codes in Lost Kingdom Tycoon.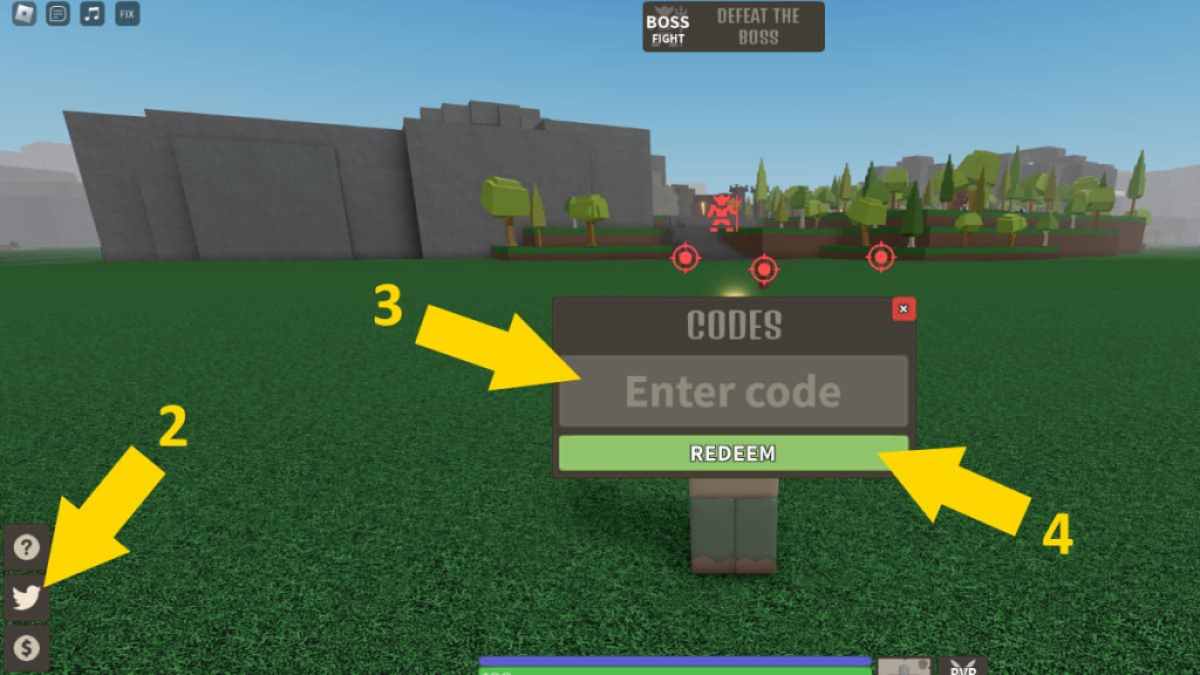 Launch Lost Kingdom Tycoon on Roblox.
Click the grey Twitter bird icon on the left of the screen.
In the text box that says Enter the code, do so exactly as it appears in the list above.
Press the green REDEEM button to claim your reward!
How can you get more Lost Kingdom Tycoon codes?
If you want to try and hunt down your own Lost Kingdom Tycoon codes, you can start by joining the official developer's Nerdy Pancake Roblox Group. You might also want to follow creator @lukagregorn on Twitter and become part of the Nerdy Pancake Discord Server. Once verified on Discord, you'll have access to channels, including announcements and the Lost Kingdom Tycoon change log.
Why are my Lost Kingdom Tycoon codes not working?
If you try to enter one of our Lost Kingdom Tycoon and it comes up as invalid, this is often due to a typo. Try cutting and pasting it directly from Pro Game Guides, as a simple capitalization error or mistaking a number for a letter can invalidate a Roblox code. Unfortunately, if it comes up as expired, that code is no longer working. Please let us know so we can update our guide and check back soon for new codes!
Other ways to get free rewards in Lost Kingdom Tycoon
The best way to get more free rewards in Lost Kingdom Tycoon isn't immediately obvious when you first play. Once you make a stand, you can purchase items. But more importantly, you need to go to the other side of the stand and wait for a Hire Worker pop-up to appear. This isn't made clear, but once you hire a worker for each stand, they will earn you free coins. To collect, go over to the wooden chest. Do this often, as your chest has a coin limit. Also, note that your next thing to build often won't be shown until you've used the stand you just built.
What is Lost Kingdom Tycoon?
Lost Kingdom Tycoon is a Roblox tycoon-style game with additional combat, exploration, and crafting elements. You start out with just your fists and a small stand where you can buy healing potions. But you soon advance to having a town full of stands, gathering tools and weapons to take on stronger mobs and bosses. The more you make, the more you'll earn, tycoon style, but you'll also need to harvest resources to build up your empire.
If you're looking for codes for other games, we have a ton of them in our Roblox Game Codes post! You can also get a bunch of free stuff via our Roblox Promo Codes page. And in the meantime, take a look at the latest news to stay up-to-date on all things entertainment.