There's no better match made in Roblox heaven than pets and the all-time favorite tycoon genre. Players can build a beautiful home for pets and generate a stream of Gems and Coins to fund their in-game business, which can then be used to purchase amazing items that I love such as skins, vehicles, and empire expansions—and you can hatch eggs for rare pets.
I highly recommend claiming the codes below for Pet Tycoon, as they will reward you with pets and useful buffs. If you like similar tycoon games, check out our compilation of My Pet Shop Tycoon codes and Toy Empire Tycoon codes to not miss out on amazing, limited-time rewards.
All Roblox Pet Tycoon Codes List
Roblox Pet Tycoon Codes (Working)
UPDATESOON—Redeem for a 2x Gems Boost for five minutes (New)
SUMMER—Redeem for a 2x Gems Boost for five minutes
TREASURE—Redeem for a 2x Gems Boost for 15 minutes
10K—Redeem for a 2x Coin Boost for 5 minutes
GEMS—Redeem for a 2x Gems Boost for 15 minutes
1KLIKES—Redeem for a 2x Cash Boost for five minutes
FAST—Redeem for a free Cheetah Pet
PIG—Redeem for a free Pig Pet
Roblox Pet Tycoon Codes (Expired)
There are no expired codes for Roblox Pet Tycoon.
Related: Adopt Pets Codes
How to redeem codes in Pet Tycoon
Follow the steps below to redeem codes in Roblox Pet Tycoon.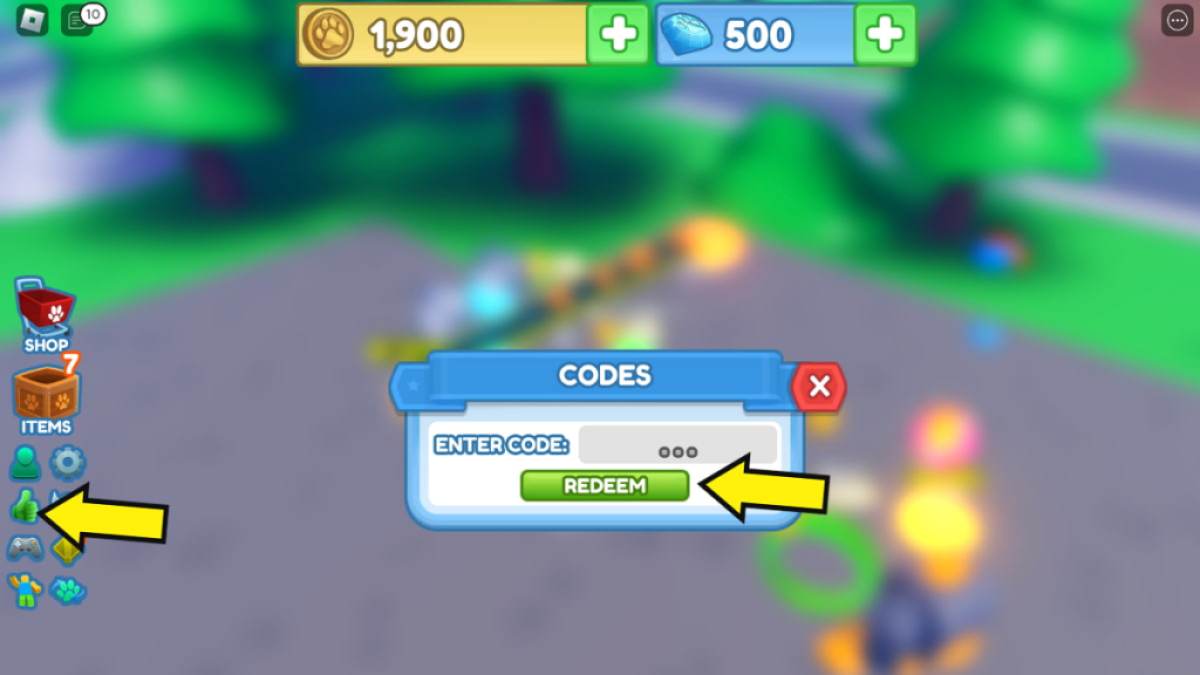 Launch Pet Tycoon on Roblox.
Click the green Thumbs-up button on the left side of your screen.
Type the code exactly as-is in the textbox with three dots.
Click the REDEEM button to claim rewards.
How can you get more Roblox Pet Tycoon codes?
To find more codes for Roblox Blade Ball, follow the Tycoon Empire Studies Roblox Group, follow the developer's @TycoonEmpireRBX on X (Twitter), and join the Tycoon Empire Studios Discord Server, where codes may regularly be posted. Alternatively, you can bookmark this page, as we'll constantly update it with all working codes, so you don't have to look for them yourself.
Why are my Roblox Pet Tycoon codes not working?
Roblox Pet Tycoon codes may not work for a few reasons. First, you might have mistyped it (which happens to the best of us). Make sure to type in the codes exactly as they're written above to prevent errors. Second, you might have already claimed the code before. Codes can only be claimed once! Finally, the code might be expired. If that's the case, let us know in the comments below so we can remove it from our working codes list.
How to get more free rewards in Roblox Pet Tycoon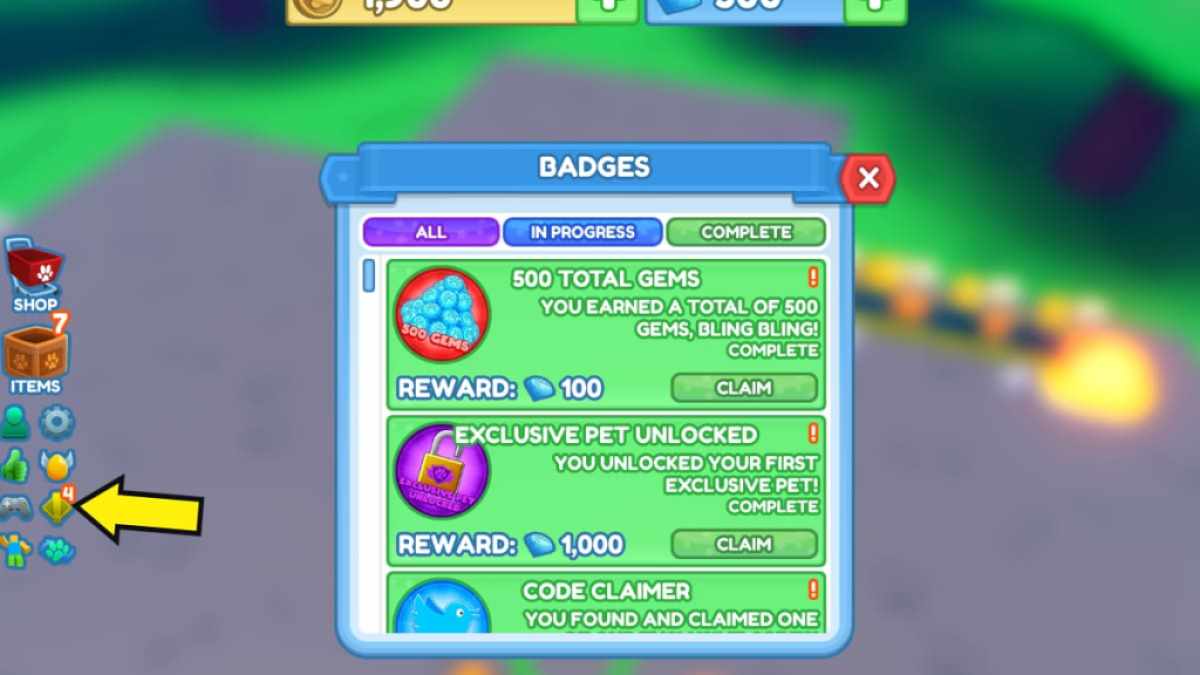 To get more free rewards in Roblox Pet Tycoon, click on the yellow exclamation button on the left side of the screen to open the Badge window. Here, you can claim rewards by completing various tasks in-game. Don't worry, as most of them are very easy and you might even unintentionally unlock new rewards as you play.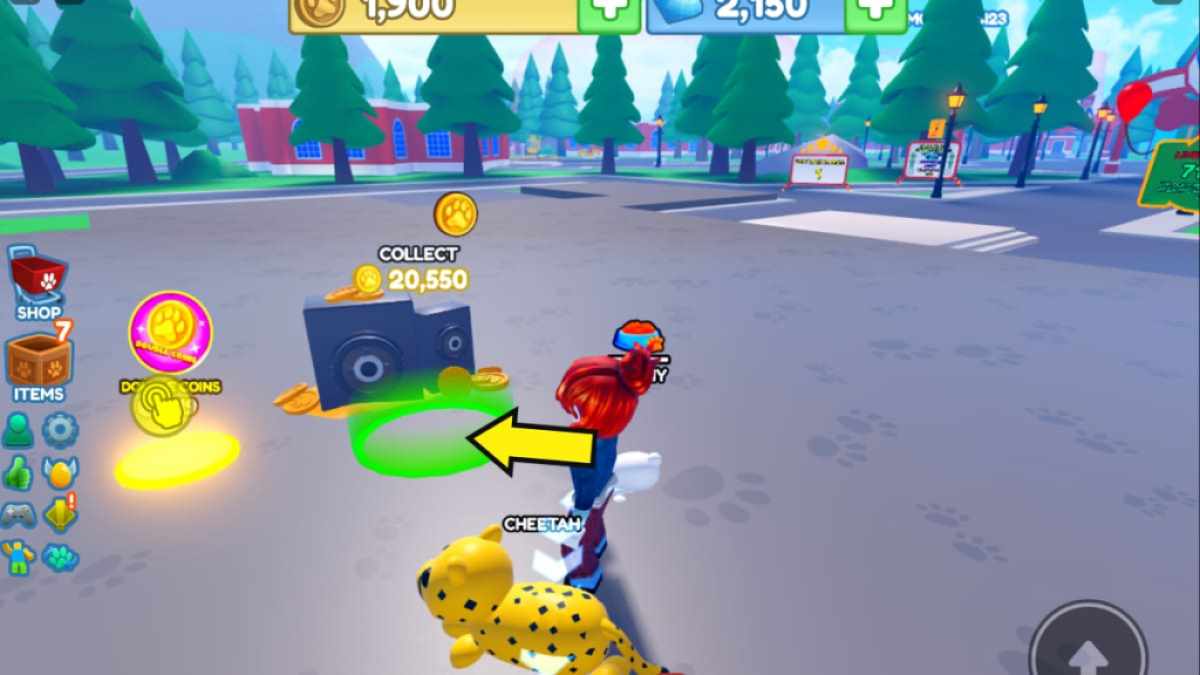 Additionally, Coins will automatically generate in the vault every few seconds. The value will grow over time, but only while you're online. Try to play for longer to get more Coins!
What is Roblox Pet Tycoon?
Roblox Pet Tycoon challenges players to generate a steady income to build a home for pets. Earn gems to hatch more than 100 types of new pets to play with and keep upgrading your empire to top the leaderboards with the most Coins. Unlock working vehicles, exclusive items, and empire upgrades to build the most luxurious home for pets. The RPG-esque experience also allows you to complete tasks for rewards and make new friends in-game.
If you're looking for codes for other games, we have a ton of them in our Roblox Game Codes post! You can also get a bunch of free stuff via our Roblox Promo Codes page.