If you like battling games where you level up by fighting bad guys and completing quests, UnReasonable is not an unreasonable choice. Explore the map, take down enemies, and work your way through the levels as you gain new powers. Complete tougher quests as you advance and work your way up to taking out the big bosses for the greatest rewards.
Many UnReasonable codes will reward you with in-game cash, which can be spent on anything from look and style changes to special abilities to help you take down opponents more quickly. Other codes will give you items or experience points, while some are a gamble that either gives you or takes away cash.
If you like Roblox RPG-style battling games, we have code pages for a host of them. Check out Demon Slayer Legacy Codes, Ultra Unfair Codes, Roblox Unconventional Codes, Roblox Undertale AU RPG Codes, and Shadovis RPG Codes.
All UnReasonable Codes List
Updated October 24, 2022

It's not UnReasonable to want some codes.
UnReasonable Codes (Working)
Here's a look at all the working UnReasonable codes.
money.. bomb?—Redeem for $2,000,000
Riru—Redeem for $20,000
cringe—Earn $15,000
bankloan—Redeem for $69,000
drug—Earn three amps
DontUseMe—Takes $2,000,000
money—Earn $10,000
minortrolling—Redeem for $133,370
JagPro—Earn $90,000
FreshStart—Earn $100,000, 1,000 gold
250k—Redeem for $5,000 and four amps
HallowSux—Earn $50,000
CoolMap—Earn $125,000
RyaIsBlack—Redeem for either $10,000 or $1,000,000
EXP—Redeem for 200,000 EXP
EXP2—Earn 200,000 EXP
EXP3—Earn 200,000 EXP
casino—Gives or takes $1,000,000 and 1,000 gold
casinov2—Redeem for $1,000,000 or takes $2,000,000
UnReasonable Codes (Expired)
These codes for UnReasonable no longer work.
There are no expired codes for UnReasonable
UnReasonable FAQ, answered
Here's everything you need to know regarding UnReasonable codes.
How to redeem UnReasonable codes
Redeeming codes for free rewards in UnReasonable is easy.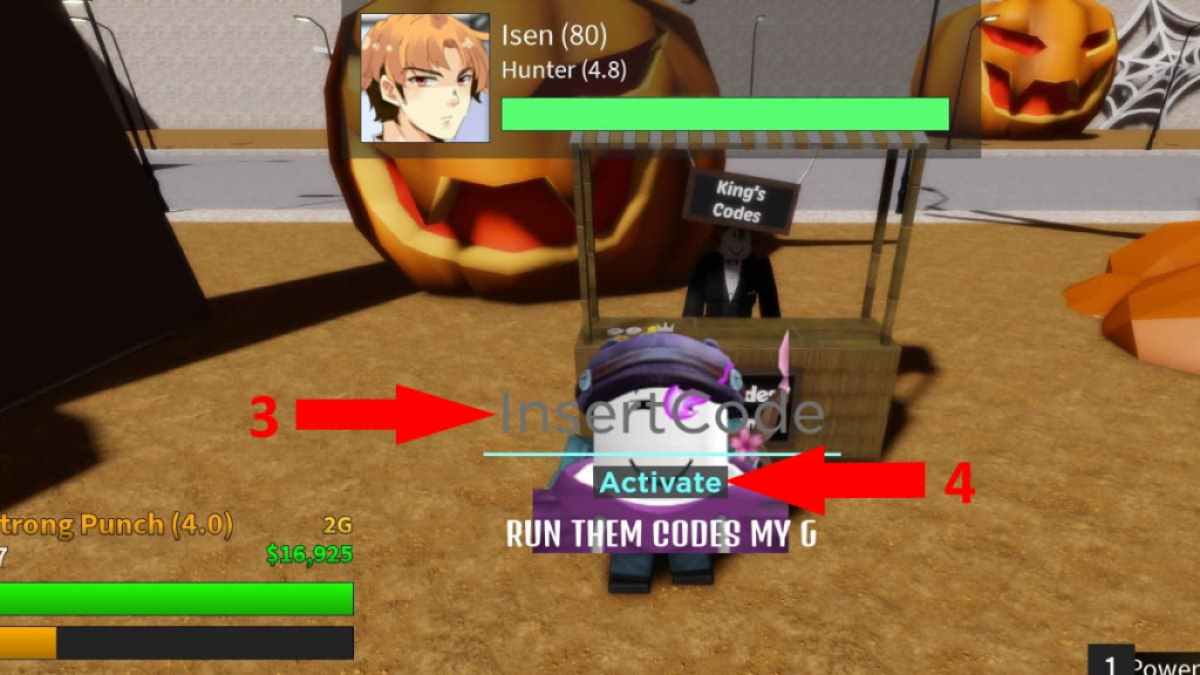 Find the stall called King's Codes. It's in the same area as the Spectre Lab and the large blue fountain. From the spawn point, if you have your back to the school, it is out of the top left exit. Then turn right at the Spectre Lab.
When you approach the stall, a pop-up box will appear in the middle of the screen.
Click where it says Insert Code, and type your code exactly as it is written.
Click the Activate button to receive your rewards!
How can you get more UnReasonable codes?
The best way to stay up to date with UnReasonable codes is to bookmark this page and come back often, as we regularly update the page. If you want to do your own research though, join both the UnReasonable Violet Industries Discord Server and Violet Industries Roblox Group groups.
Why aren't my UnReasonable codes working?
Remember you need to have advanced to at least level 2.5 to be able to use UnReasonable codes. If you have, make sure the code you put in is exactly as written. Where possible, we suggest you cut and paste the code to have the best chance of avoiding mistakes. And remember, capitalization is important. If you've followed this advice and a code still doesn't work, it has probably expired. most Roblox codes expire eventually. If we have a code listed as working, but you find it has expired, please let us know so we can upgrade our guide.
What is the best way to get to level 2.5?
Leveling up when you first start playing UnReasonable can be tough. First, find NPC Zeke, who will give you the lowest-level quest. This will give you bonus XP and cash for defeating the mobs you'll be fighting to level up. Also, always accept when you're invited to confront the boss (a big pop-up will appear in the middle of your screen). If you can land at least one hit on the boss and stay alive, you'll get some nice rewards.
What is UnReasonable?
UnReasonable is an action RPG in which you complete quests and defeat enemies. Winning battles and completing these tasks earns you experience cash, which you can use to upgrade your character. It includes both PvP and PvE combat, as well as challenging boss battles.
If you're looking for codes for other games, we have a ton of them in our Roblox Game Codes post! You can also get a bunch of free stuff via our Roblox Promo Codes page.