Voxlblade is a great open-world RPG game on Roblox where you focus on one plain sword and evolve it into a powerful vessel. You can also join various guilds, which define you and your stance in the world, from the magical Mages, the fierce warriors, to the skeeving vampires. Each has its own unique abilities that can perform in battle. You can learn more on the Voxlblade Trello, but here's how you can delve into the darkness and become a Vampire.
How to become a Vampire in Voxlblade - Roblox
To become a Vampire in Voxlblade, you'll need to navigate through the Overgrown Forest to the Dark Cave. Since Vampires can't be in the sun, this is the perfect spot for them to hang out and where you will meet the mysterious person to join the guild. Here's how to get there: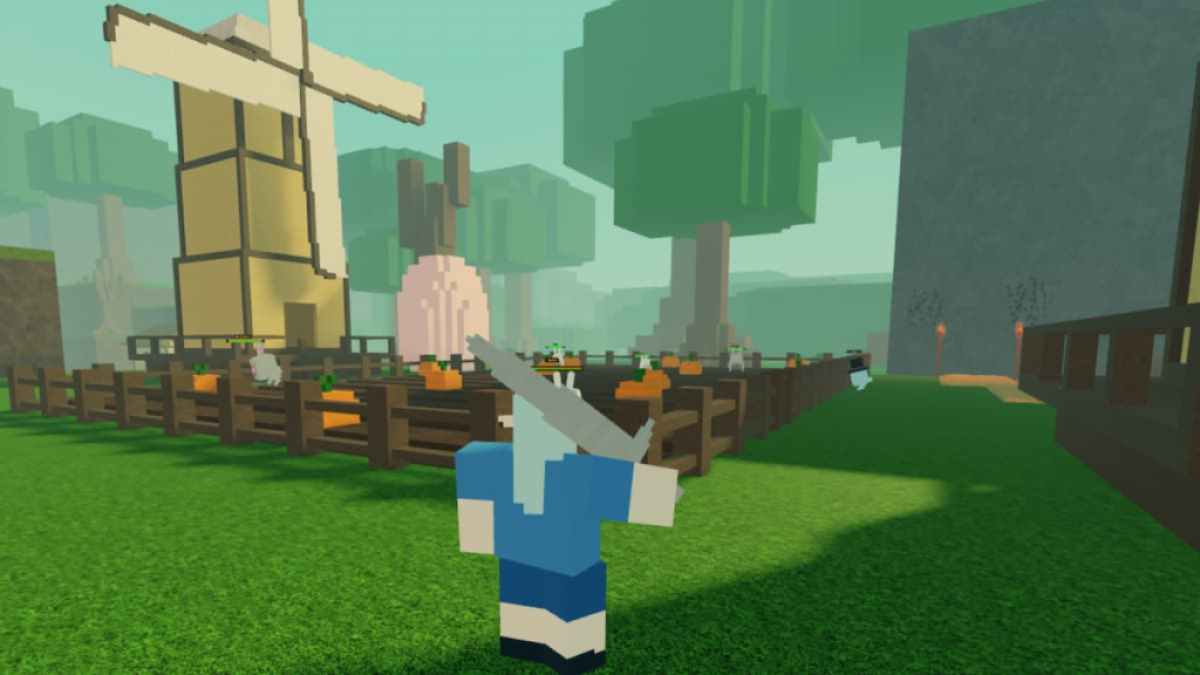 From the starting village, head forward from the windmills until you enter the Overgrown Forest.
Drop down from the cliff, but stay on the right side of the river.
Head further to the right, following the sides of the cliffs until you spot an opening with glowing mushrooms. This is the Dark Cave.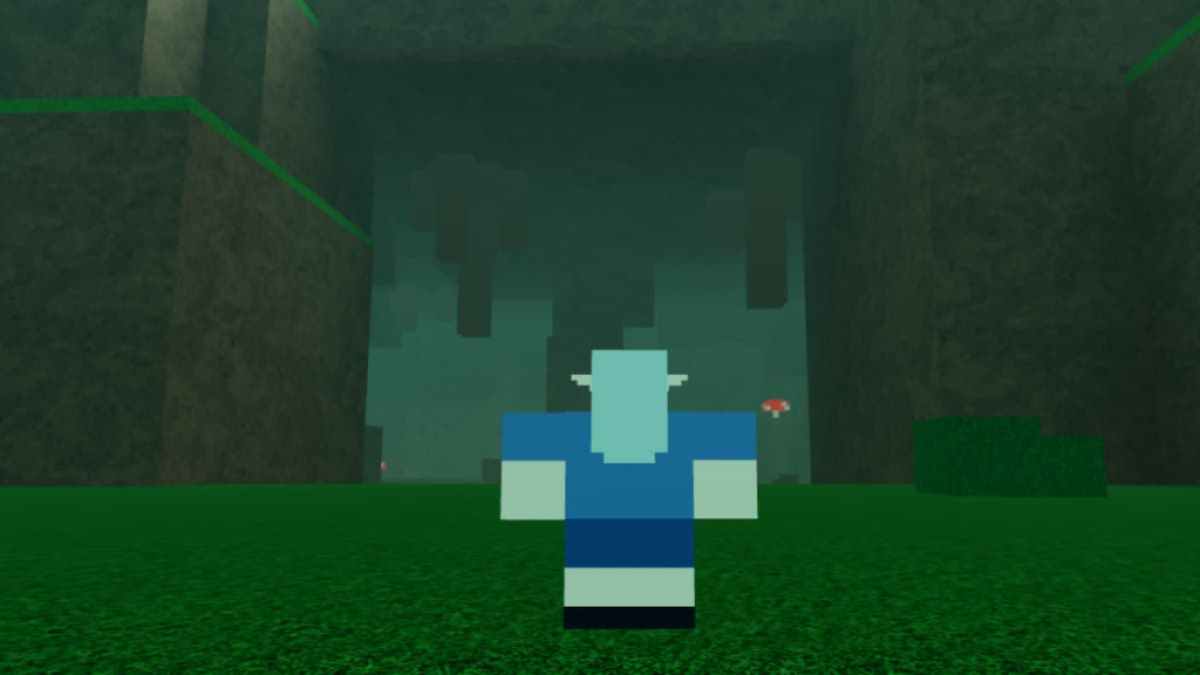 Once you enter the cave, it will get very dark. Head to the left once you enter and continue forward toward a glowing green mushroom above you, lying on its side.
To get up to the green mushroom, you'll need to head toward the right and around by doing a little parkour to maneuver your way up the hill.
From the green mushroom, head toward the left through an opening. You will see a "???" pop-up on your screen.
Then press the prompt [E] to speak to the mysterious figure.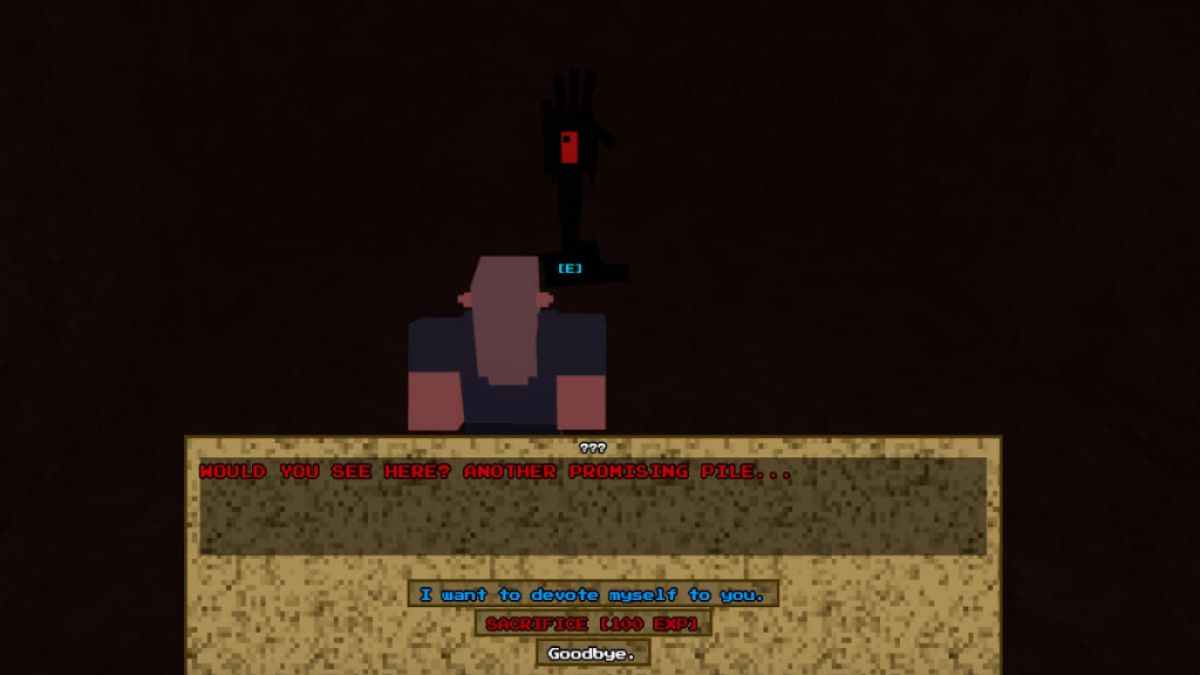 To join the guild, you'll want to choose the dialogue option "I want to devote myself to you." However, you'll need to be level 15 for him to allow you to join and have some negative reputation. Once you do that, you'll need to sacrifice EXP to progress. You sacrifice 100 EXP at a time, and you'll need to sacrifice a total of 400 to fully become a Vampire, as well as kill some enemies. This won't take away your levels. You'll need to go out and gain more EXP by defeating some enemies or completing quests if you don't have enough.
You can continue to progress with the guild by returning to the figure and sacrificing EXP or completing tasks for him, such as killing 100 enemies. You can also set your Respawn to him so it's easier to find him again.
Related: Voxlblade Codes – Are there any yet?
Vampire Stats in Voxlblade - Roblox
Vampires have unique bonuses and boosts to specific skills that make them stand out from other classes and races in the game. However, with those boosts also comes a weakness that makes them vulnerable as well. Here are the stats for a tier-1 Vampire:
+1 Jump Boost
3% Speed Boost
20% Hex Defense
3% Physical Defense
-100% Holy Defense
Related: Best Roblox RPG Games
Vampire Guild Benefits in Voxlblade - Roblox
Along with the boosted stats and attributes that Vampires receive, they also get some extra benefits when a part of the Vampire Guild. These include special abilities that happen automatically when battling enemies. Here are all the guild benefits:
Lifesteal on kill
Increased Mobility
Increased Hex Defense
Slight Physical Defense increase
2X Holy Damage Taken
Looking for more Pro Game Guides Roblox content? Check out our guides on Project Mugetsu (PM) Skill Mastery Guide – Roblox or Project Mugetsu Shikai Tier List – PM Roblox!