Rogue Legacy 2 is a roguelike with a unique feature—each time you die, your legacy is carried on by one of your heirs. That is to say that after each death, you choose the heir who will follow in your footsteps. They can be predetermined names, but you may be wondering if you can rename your heirs in Rogue Legacy 2.
How to change your heir's name in Rogue Legacy 2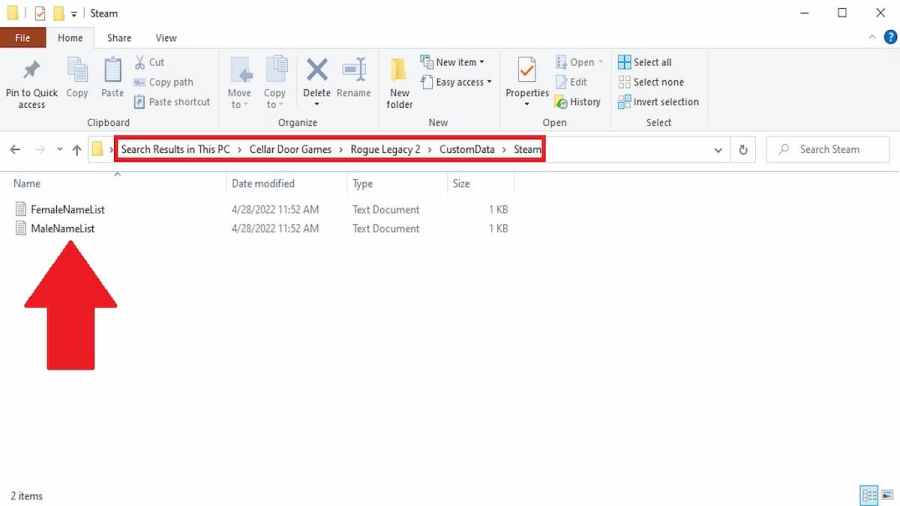 The answer is yes—you can change the name of your heirs in Rogue Legacy 2. But this is not something you can do in-game. You will need to go to the game's settings and mess with some files. Here is how to change your heir's names in Rogue Legacy 2.
Go to C:\Users\<your name>\AppData\LocalLow\Cellar Door Games\Rogue Legacy 2\CustomData\<platform version>\.
You can also search Cellar Door Games to bring this folder up.
Here, you will see two files named FemaleNameList.txt and MaleNameList.txt (make sure you have started Rogue Legacy 2 to generate these files).
Double-click to open a file.
Enter the name you want to add to the game below the text, hitting the Enter key after each name.
Save the file.
Once you do this, your custom names will appear for your heirs. It selects them via RNG, so you may not see some names immediately, depending on how many names you enter.
For more information on Rogue Legacy 2, check out Is Dungeons of Aether a roguelike? and Is Ember Knights a Roguelike? on Pro Game Guides.