With Rogue Legacy 2 releasing on PC and Xbox consoles, rogue-lite fans have another intriguing title to get their hands on. With nine years since the original title's launch, the gaming industry has evolved. Does Rogue Legacy 2 stack up to other modern releases in the genre?
Reviews for Rogue Legacy 2 have been outstanding on Metacritic, with critics commending the title for expanding upon everything that made the first title a cult classic. With plenty of classes to choose from and inventive areas for players to explore and tackle, Rogue Legacy is an excellent experience for fans, new and old. Rogue Legacy 2 thrives in its genre, embracing the nature of rogue-lites in a way that makes playing successive runs addictive.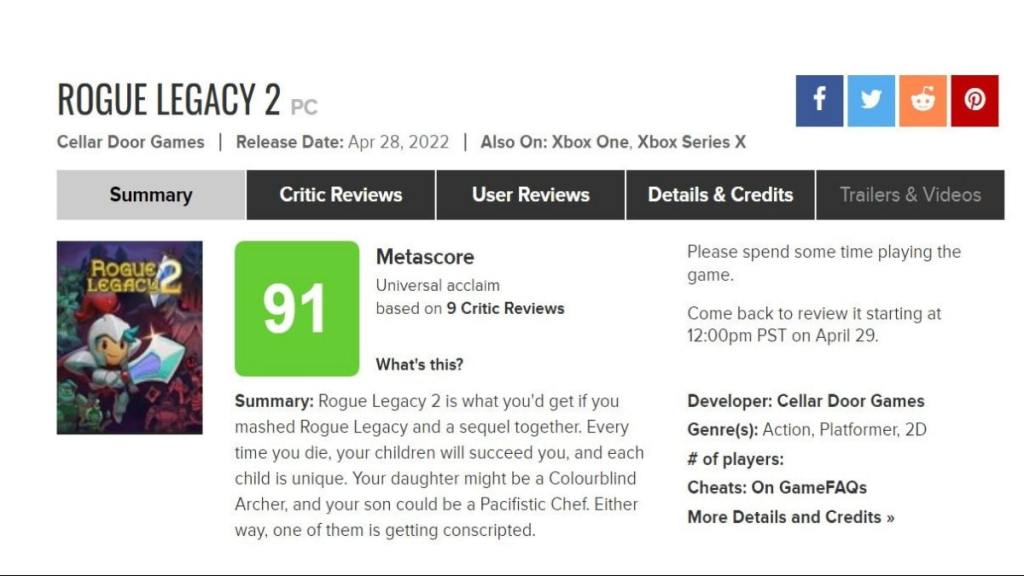 We've listed some of the standout review scores below to give you an idea of how some popular video game outlets feel about the title.
Standout Rogue Legacy 2 Reviews
GameGrin: 10/10
Destructoid: 9.5/10
IGN: 9/10
God is a Geek: 9/10
TheGamer: 9/10
GameSpot: 9/10
TheSixthAxis: 8/10
Rogue Legacy is available now for PC, Xbox One, and Xbox Series X|S retailing for $24.99.
For more on indie releases, visit some of our other articles on Pro Game Guides, like What is Eyes in the Dark? Release date, gameplay, and more!